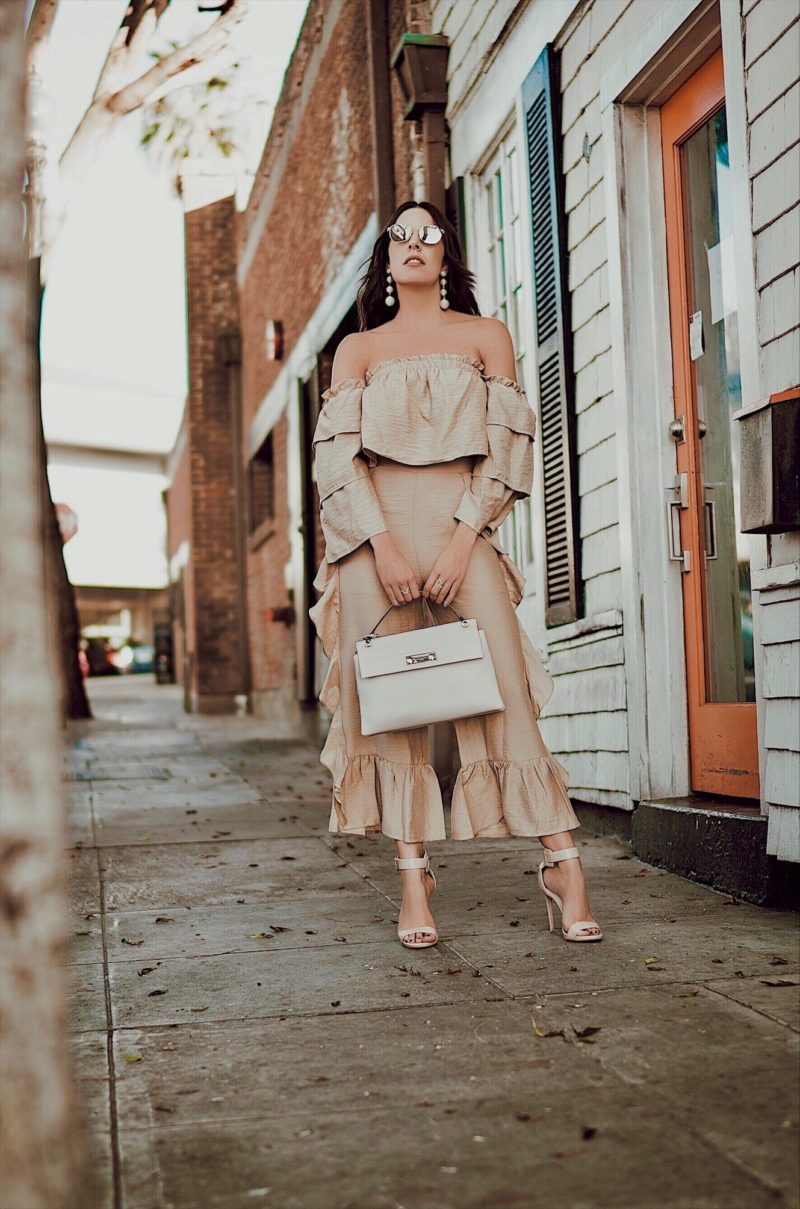 Nude is one of my favorite neutrals. I love nude makeup, nude nail polish, and nude outfits! However, sometimes I find it challenging to style nude outfits because I either look pale AF and completely washed out or it's overall not flattering (shows every little thing). Now I have to say, my favorite time to wear an all nude look is when I'm tan. I think it's safe to say that life is just better with a tan, and EVERYTHING looks better when you're tan, – especially nude looks. But let's be real, it's hard to maintain a tan year round and sometimes you want to wear a classic nude silhouette, so here are my tips on how to wear nude.
How To Wear Nude:
If it matches your skin too closely, skip it. You never want to wear a shade of nude that resembles your skin color. This will leave you looking washed out and dull. There are a million shades of nude so if you're skin is darker, go for light nudes, and if you're more fair skinned, opt for darker nudes. Contrast is important!
Play with textures, fabrics, and subtle prints. You don't have to stick to one style for the entire look! If you're wearing a simple nude cotton tank, pair it with a satin nude pant. You don't need everything to be so matchy matchy! And you can mix different shades of nude in there as well.
Make sure it is flattering. The thing with nude clothing is, if it is fitted, it is going to show everything. Including that VPL (visible panty line). So make sure you opt for seamless undergarments and make sure the look fits you well. You want it sized just right so you don't have any fashion faux pas.
This leads me to the next tip: make sure you wear the right undergarments. Nude bra and nude panties. I highly recommend seamless panties so you don't have that VPL! I know some girlies like to skip on the undergarments when they wear nude, and if you like to do that, please just make sure the outfit is not see through!! Especially in the light/sun.
Go for a loose silhouette. I am a huge fan of loose fitting clothes – they are fashion forward and when you're going for an all nude look, it's so much easier to work with! Hence today's look for this post. This outfit is SO comfortable and I felt super confident in it because I knew it was flattering to my body (this goes back to point #3). This is also perfect for those who are concerned about looking too "naked."
Either go for a monochrome nude look (like I have styled here) or add a high contrast piece. I would recommend that piece be your handbag or maybe a coat/jacket. I also recommend this if you feel like the outfit isn't contrasting well with your skin tone.
If an all nude look isn't your thing, I suggest throwing in some denim, animal print (leopard looks great), or style it with dark neutrals such as black or grey. I also love the combination of grey and nude pink. Those two colors compliment each other so well!
So what are your thoughts on wearing nude?! It is one of my favorites, but it is definitely not easy to pull off! Do you have any other recommendations? I would love to hear your thoughts! Thanks for reading! xo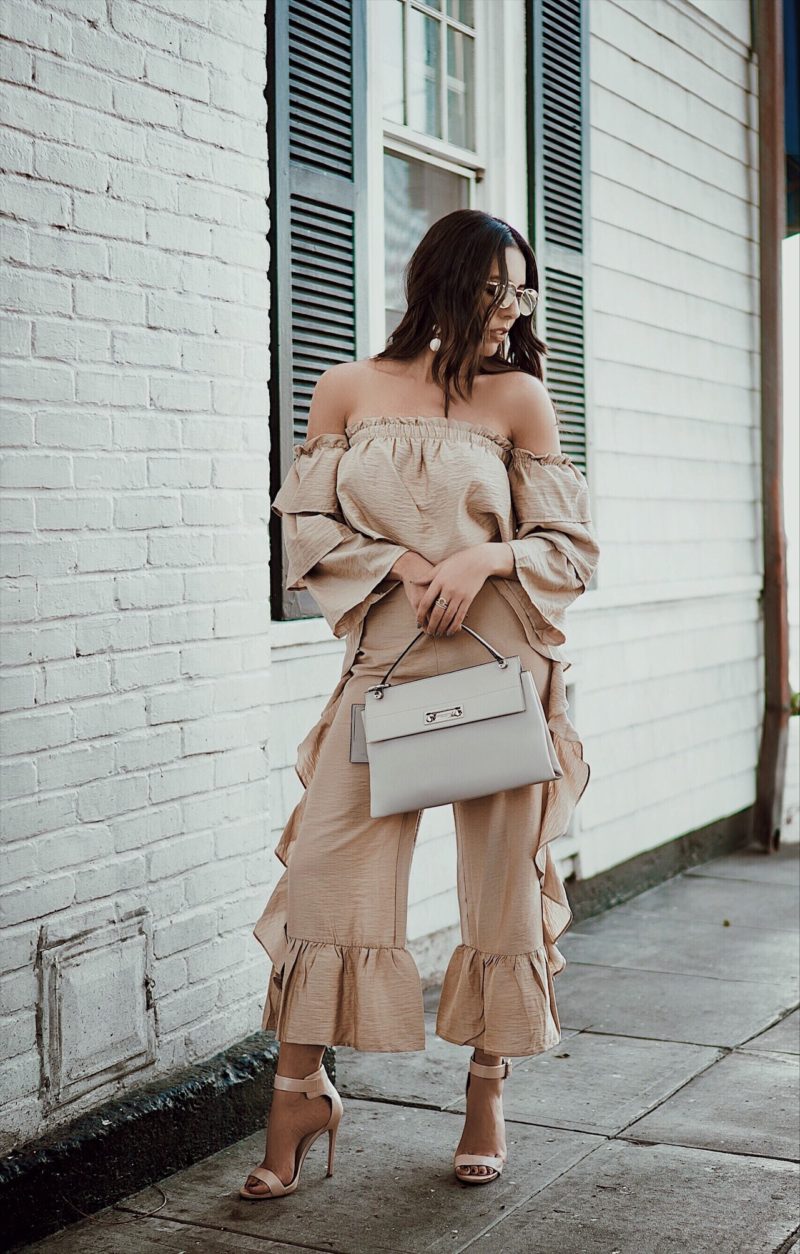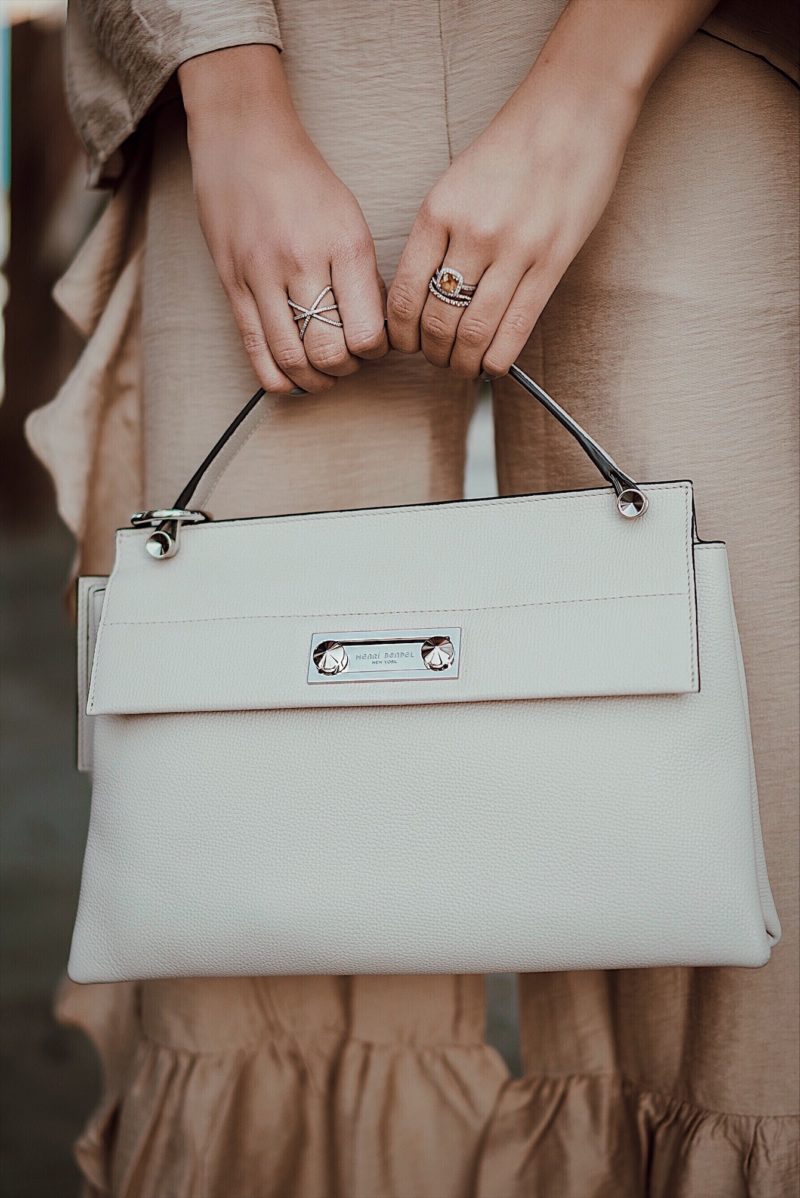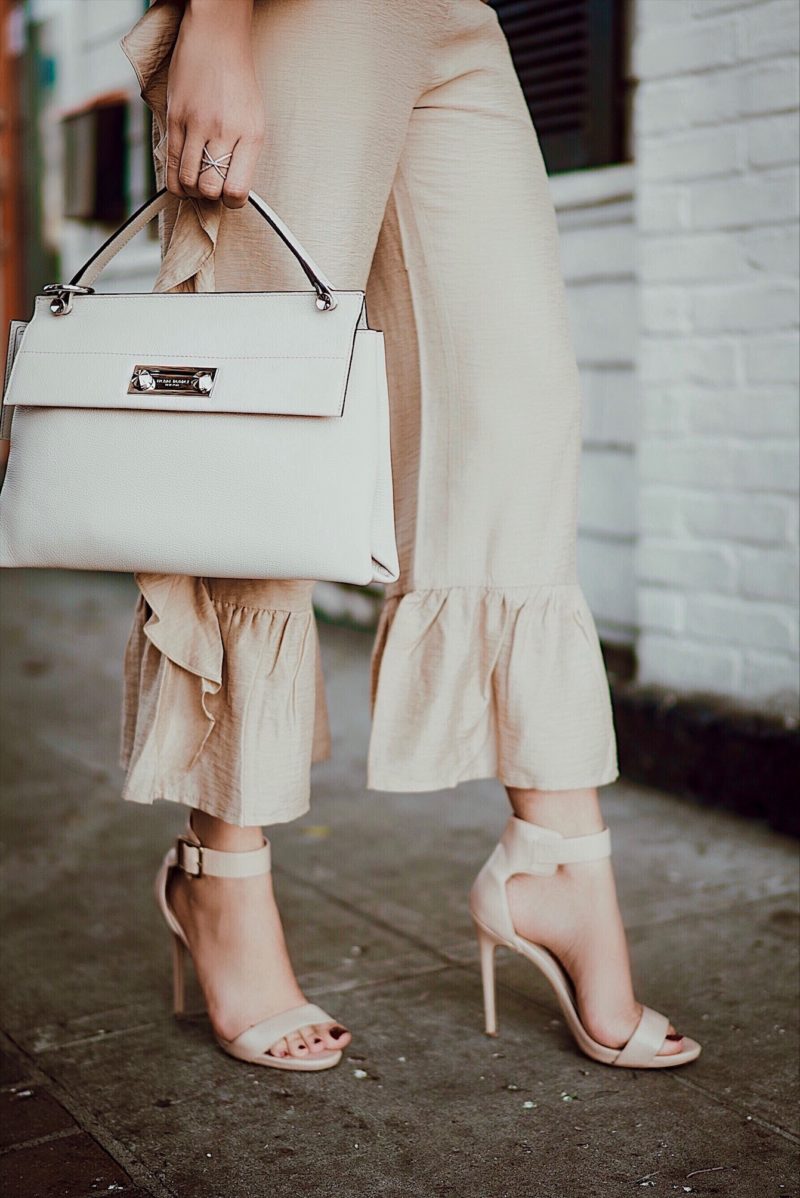 Outfit: Endless Rose | Heels: Steve Madden | Handbag: Henri Bendel | Sunnies: Le Specs| Earrings: BaubleBar
SHOP:
SaveSave
SaveSave
SaveSave