Hi guys! Happy New Year! I hope you all had a wonderful holiday season, and hope the post holiday blues aren't too bad. Every year right after the holidays I get so sad taking down my tree and no longer listening to Christmas music. It is seriously my favorite time of year. However, this year, things were a little different. I didn't really have the typical post holiday blues I get every year and that's because I left for a week long trip to Mexico on New Years Day! There's really no better way to start the New Year than to go on a trip. I was so excited about this trip because I knew I would be spending some time in Tulum, which has been on my bucket list for years now. I just haven't had the chance to go so I'm so glad the time finally came.
After all the DM's, comments, emails, and feedback I got during my trip, I knew I had to share with you guys all about my time in Tulum. You guys really loved my Insta Stories and I'm so glad I was able to share with you a glimpse into this beautiful little town. It's safe to say I am officially OBSESSED and am already planning my next trip back! Now let's get to the breakdown of my trip… here is my Tulum Travel Guide!
What I Did in Tulum
Although it may have seemed as if I was in Tulum longer, I actually only spent two full days there. Two other days were spent in Akumal and one other day was in Playa Del Carmen. I loved Akumal – it is a gorgeous area in Tulum, but it's outside of the busy area. The two days we were here we spent relaxing and doing absolutely nothing. We spent the first two days of our trip here and it was great because I really needed to just sit and do nothing after all the holiday madness. The one other day we spent in Playa Del Carmen. I wasn't a fan of Playa Del Carmen to be honest. It's a super commercial area, full of tourists and locals so it is VERY busy. I could see why some would like it, because it is happening, especially at night. The streets are so busy with people walking and there is a nightlife scene there as well. However, that's not for me. I like to be in a less commercial area – somewhere more trendy and private! That is why I LOVED Tulum! So I'm going to just give you guys a break down of all the things I did, what I wish I had time to do, and some other tips you should know!
Best time to visit Tulum/weather in Tulum:

The best time to visit Tulum, and pretty much that area of Mexico, is during their high season. High season begins in December and goes on until about April. During this time you can expect more crowds and pricier hotels. I would say December and January are the most popular times, and the hotels can be extremely pricy during those months. The weather during this time is great during the day. It is dry and warm. You get the occasional showers here and there but that is expected with anywhere tropical. However, I was expecting warmer temperatures at night, and that wasn't the case! Unfortunately I didn't pack the right pieces for night so I was pretty cold (I have a low tolerance for cold weather though). I would say the nights got down to about 55-65 degrees fahrenheit.

How to get to Tulum:

The best way to get to Tulum is to fly into Cancun Airport. From there, you will take a shuttle, taxi, car service etc. and head down south, passing Playa Del Carmen, Akumal, and eventually will hit Tulum after about a 60-90 minute drive. The transportation system from the airport can be confusing and overwhelming so I HIGHLY suggest booking your transportation before your trip, from a reliable and well reviewed company. I also think this is the most safe way to go about, because let's be real, tourists are easy targets for any sort of crime so plan ahead of time!!

What to do in Tulum:

Tulum is not just limited to the long strip that goes along the beach, but that is honestly where I would want to spend most of my time! That is where all the beautiful boutique hotels are, the gorgeous beach, and all the fun shops and restaurants. The entire strip is gorgeous and I would recommend exploring the entire area. Since our hotel was at the beginning of the strip we walked the streets all the way to the end of the strip, and then walked the beach on the way back. This way we got to see everything! You can also rent bikes for about $5 bucks a day and bike everywhere! If you're staying in the area, your hotel should offer bikes free of charge to get around. There are also taxi's everywhere along the strip and we never paid more than $5 to get from one place to another. If you want the cheapest form of transportation, I suggest hoping on the Colectivos. These are little vans that you hop on and off wherever you want along Tulum for just a few bucks.
Aside from the main area, I recommend doing day trips to visit any Cenotes, Sian Ka'an Biosphere Reserve (Coba), The Tulum Ruins, or Chichen Itza. I visited Chichen Itza a couple years ago, along with Cenote Ik Il and it was such a great experience. I highly recommend it!! See my post here from a couple years ago in regards to that trip. You can also swim with turtles if you go closer to Akumal beach. During this trip, we didn't have time to visit Sian Ka'an or The Tulum Ruins, but I definitely will next time I'm out there!
Eat and drink! The food is just BEYOND in Tulum. There wasn't one thing I didn't like! Everything was so so good (see a list of places to eat/drink below).
Visit the hotels if possible. Depending on the time of year you go and how busy it is, you can visit the other hotels in the area. Some are very exclusive, such as Casa Malca, and you may not be able to get on the property unless you have a reservation!
Enjoy the beautiful blue beaches with the most gorgeous white sand ever. I think that pretty much says it all 🙂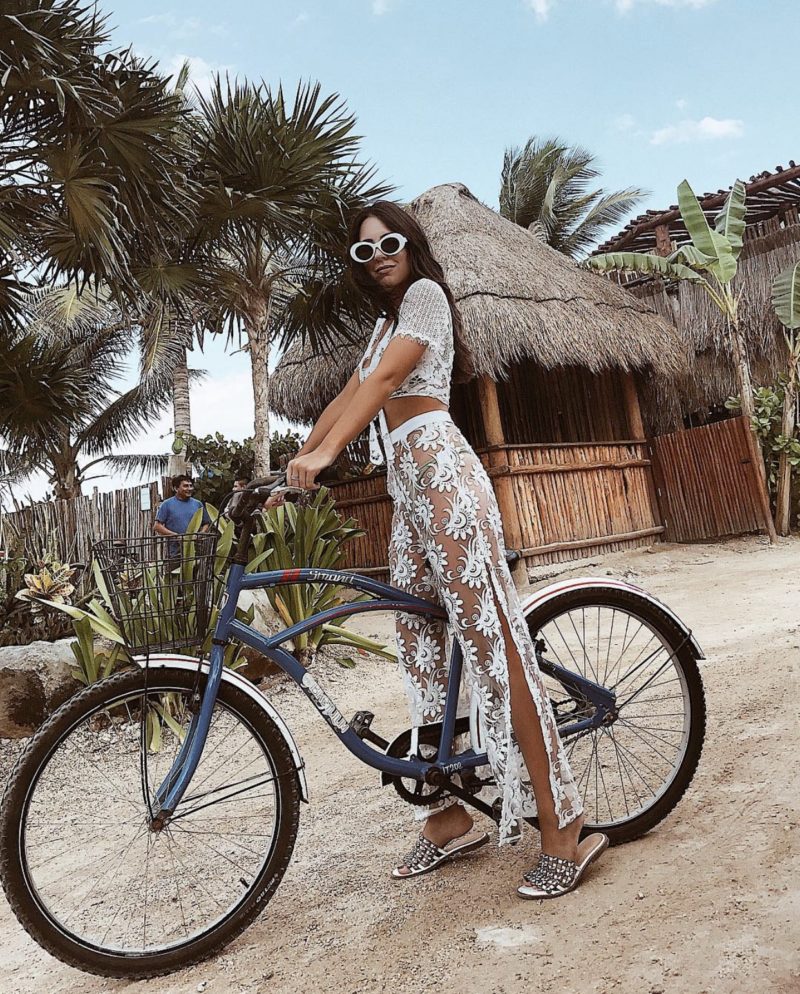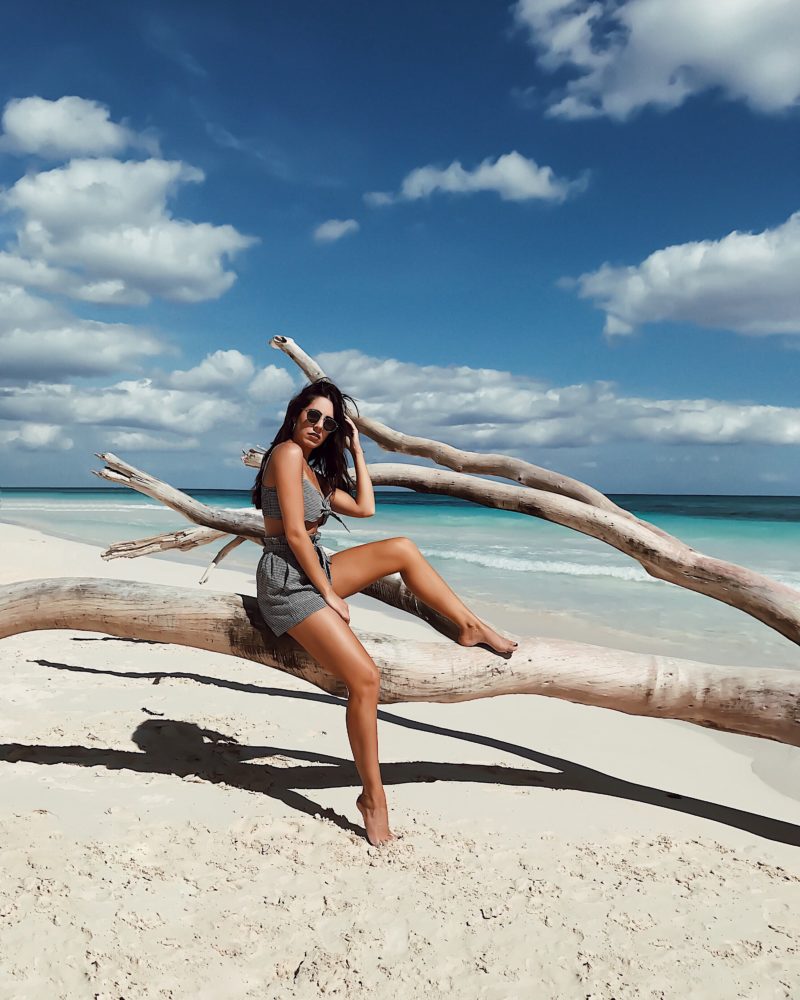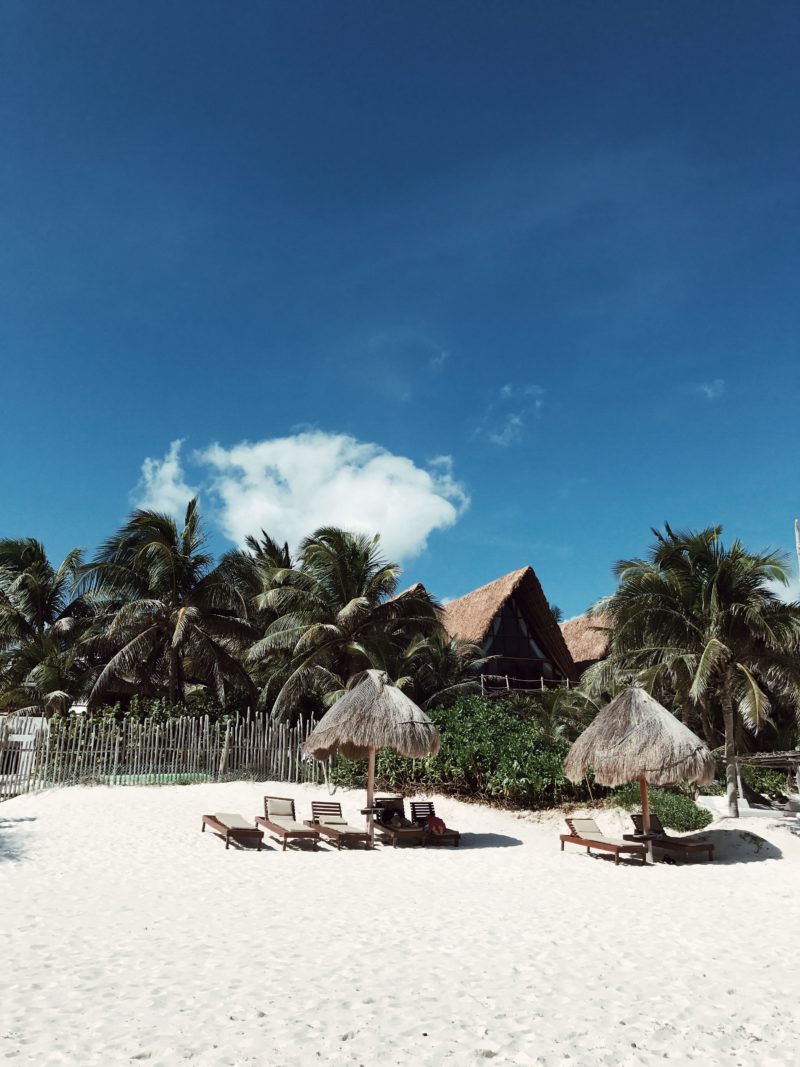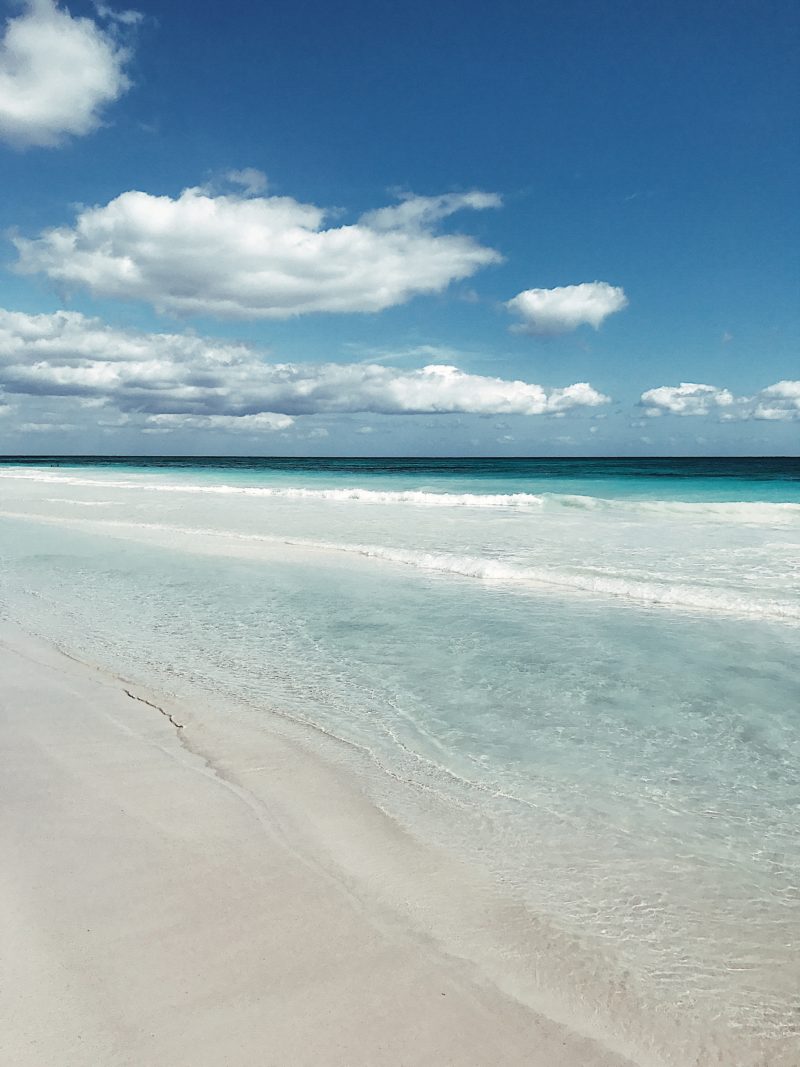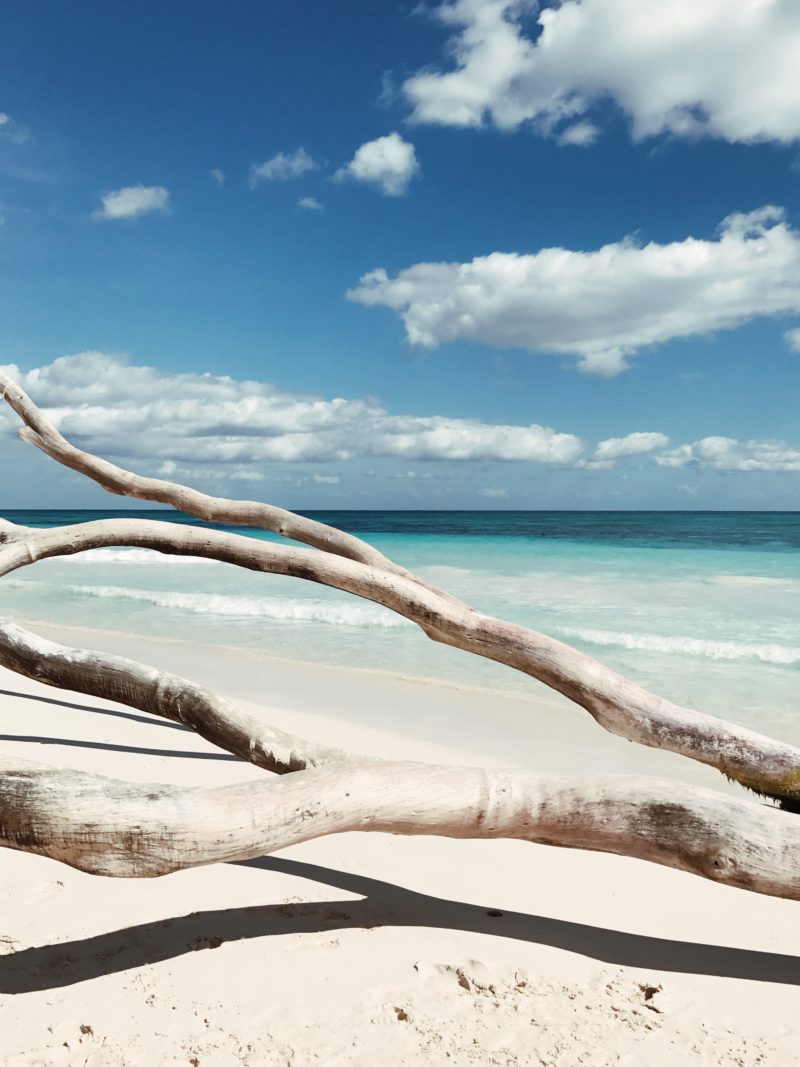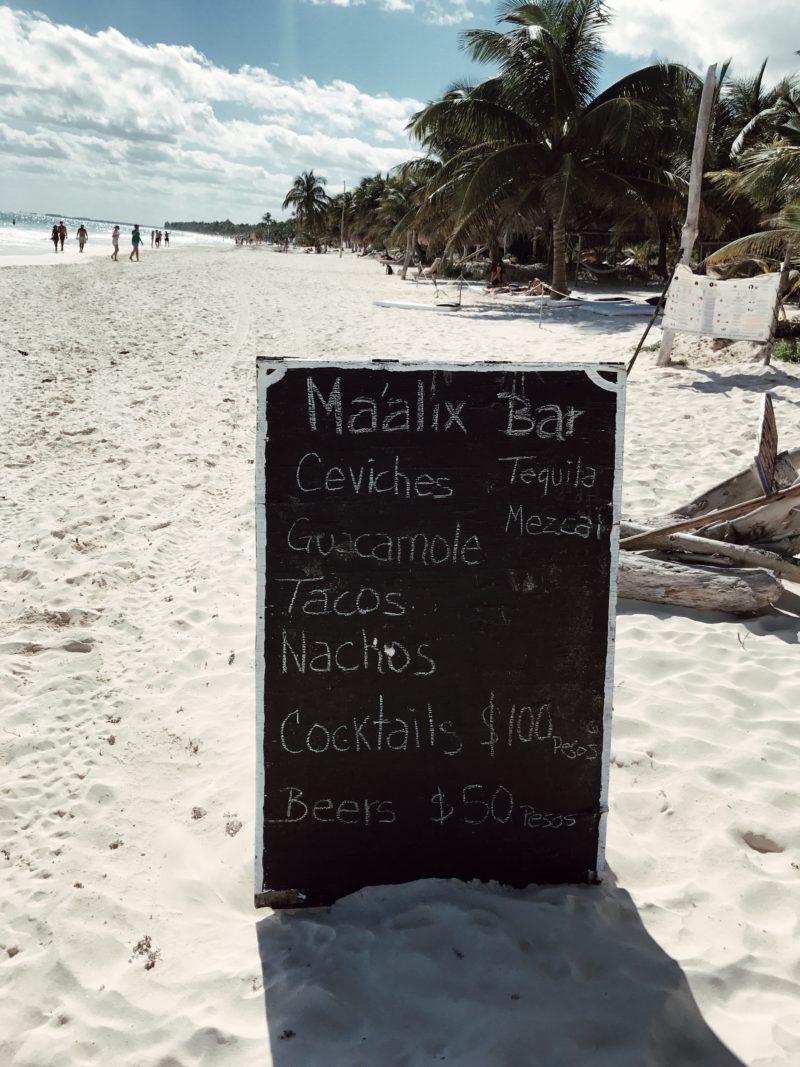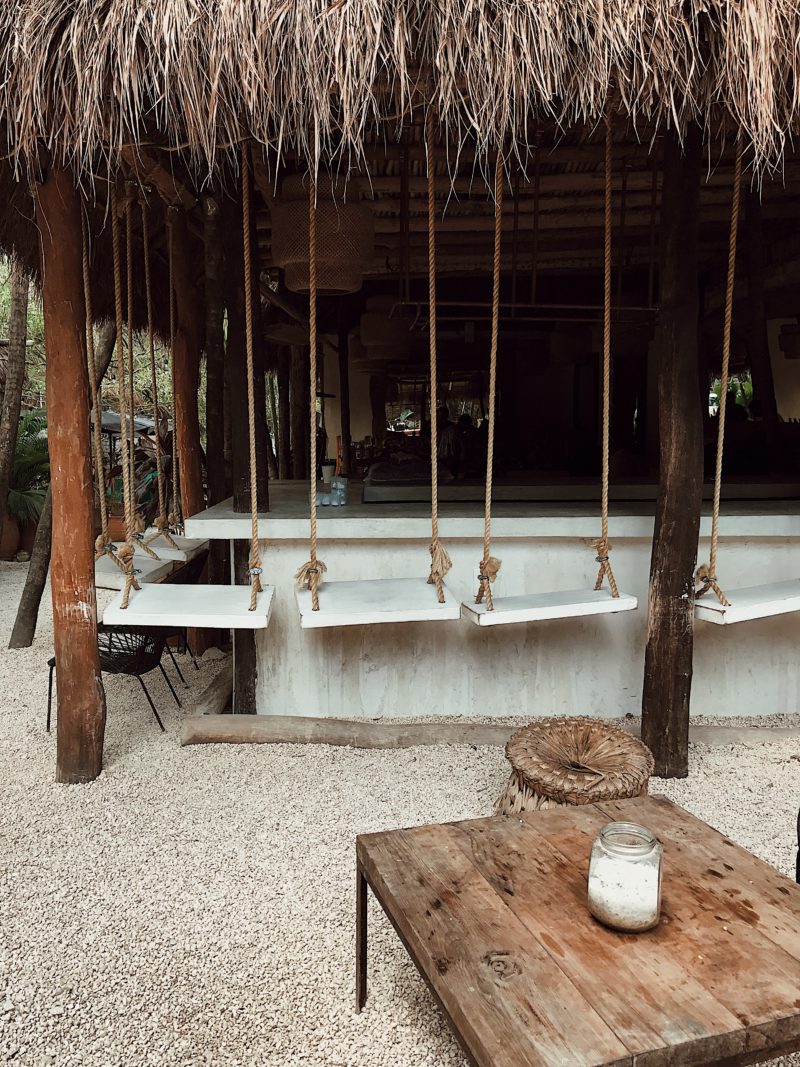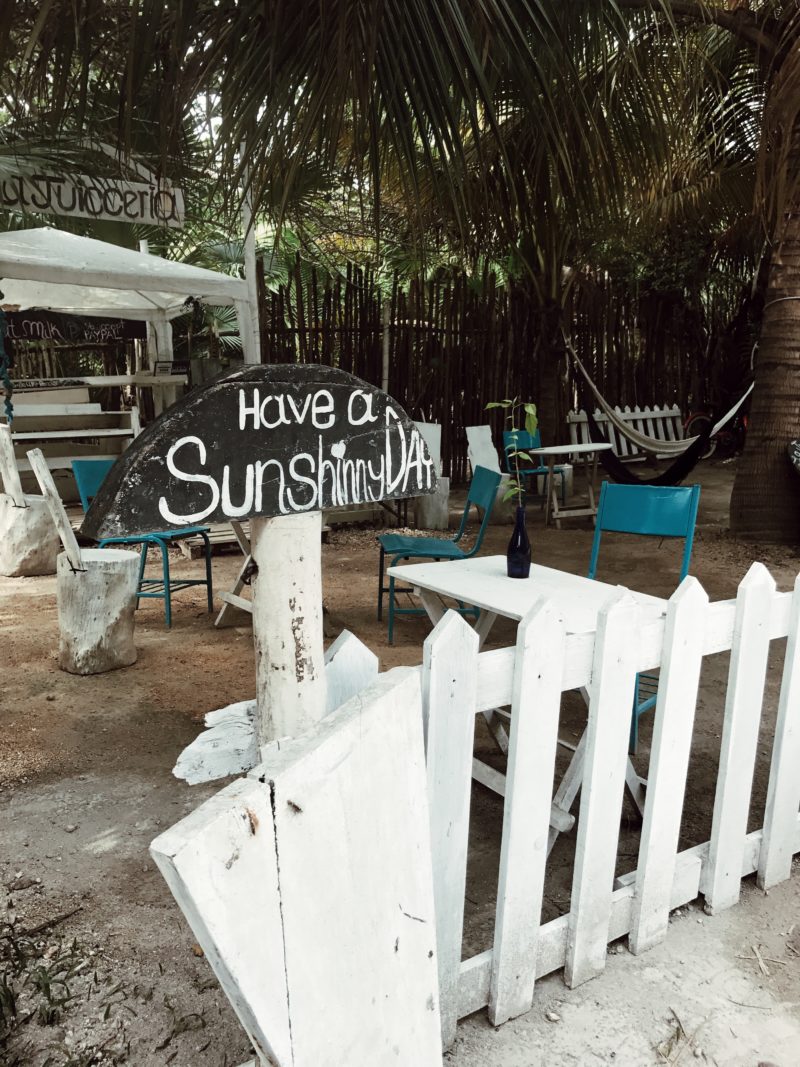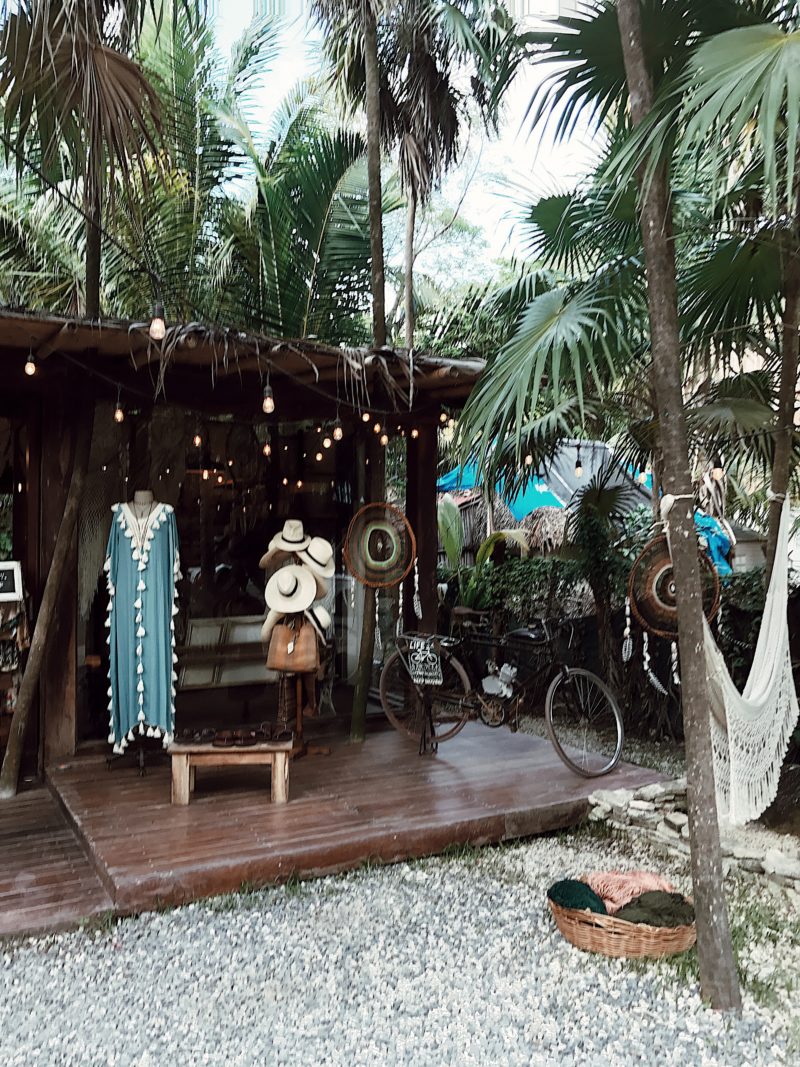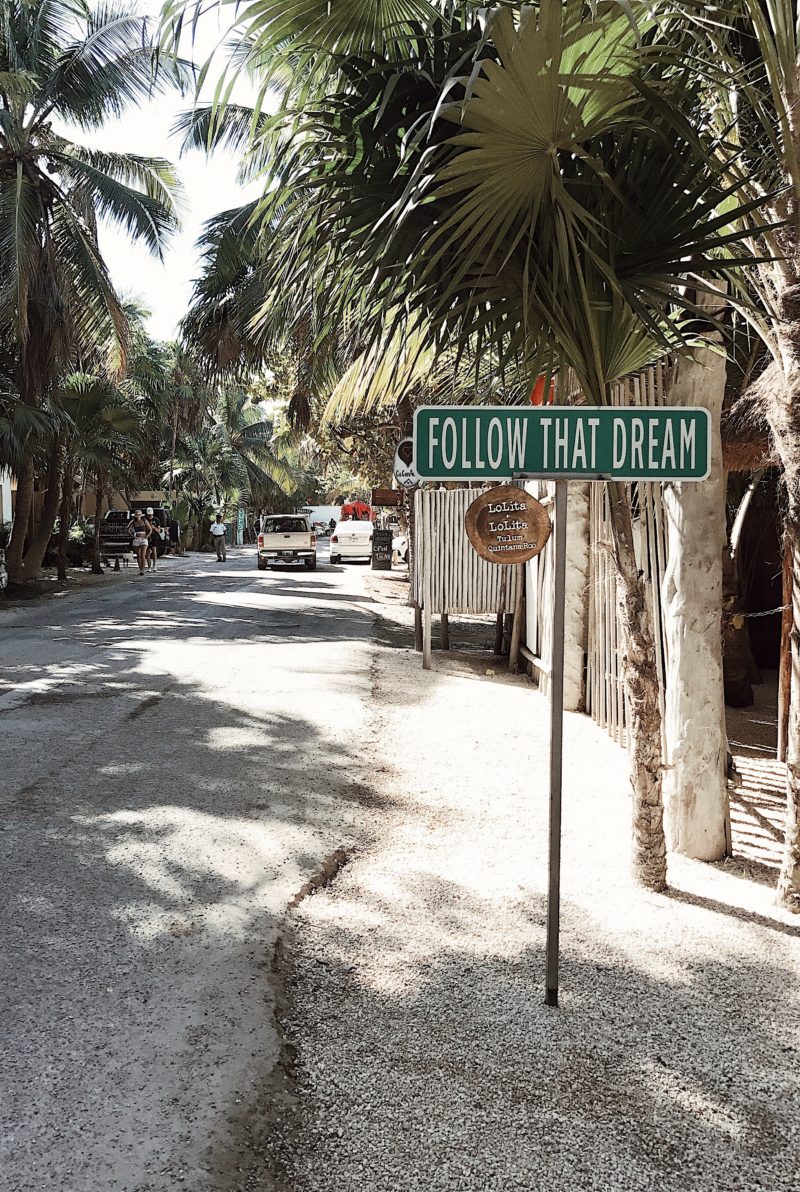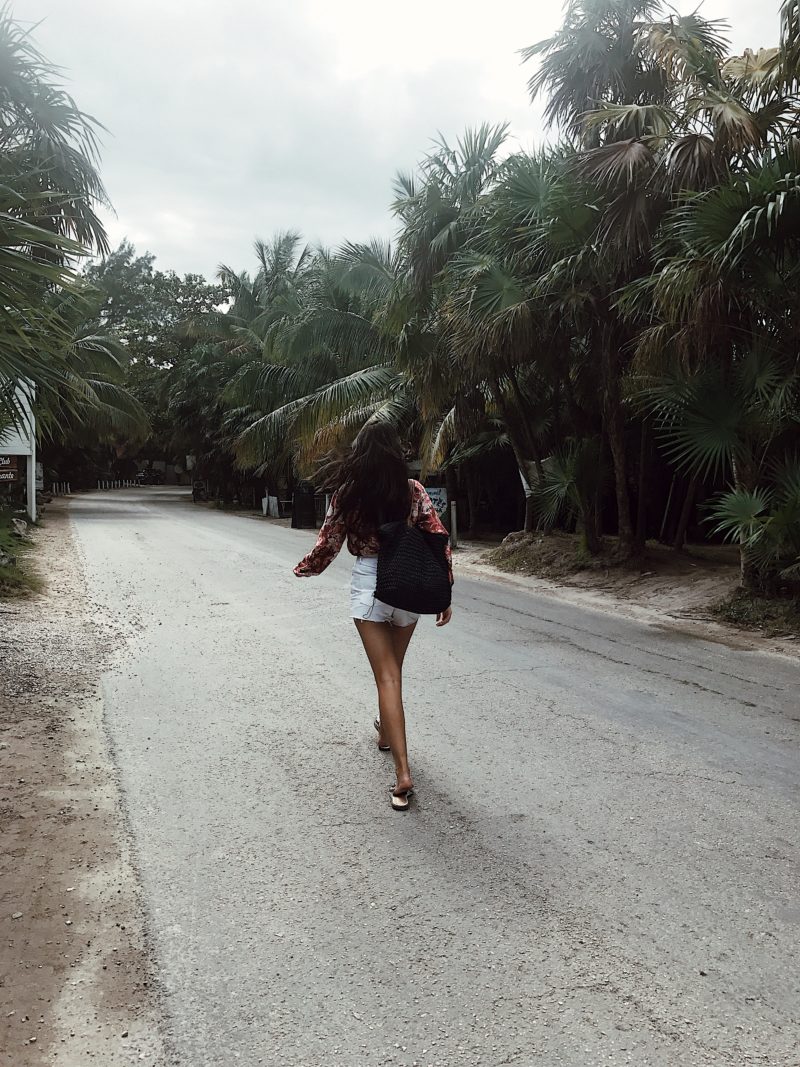 Where to stay in Tulum:

There are so many boutique hotels in Tulum, and every single one offers something different. There are also some luxury resorts not too far away as well. While we only spent one night in the main area of Tulum, I was able to get a feel for what the hotel situation/setting is in the area.
If you're looking for a luxury resort a little outside of the main area of Tulum, you're going to want to check out the following:

Dreams Tulum: an all inclusive luxury resort, about 15-20 min. away from the main area.
Unico: Another gorgeous all inclusive resort, about 20 min. away from the main area. The property is brand new and stunning! I've heard a lot of great things about it and hope to visit one day. I know a lot of bloggers stay here as well.
Secrets Akumal: we stayed here the first couple nights of our trip. It is another all inclusive resort. The property is stunning, and huge. This was about 20 minutes away from the main area in Tulum. If you're not into the eco-friendly lifestyle and want something more luxurious I totally recommend this resort!
If you're looking to stay in the main area of Tulum, where everything is happening, but still want 'luxury eco-friendly', I recommend the following:

Be Tulum
Nest
Mi Amor
Casa Malca (AKA Pablo Escobar Mansion)
Nómad
Azulik
La Zebra
El Pez: this is where I stayed. Overall I thought it was great! El Pez is one of the first hotels you'll see when you enter the Tulum strip so it is more north, meaning it's much less crowded. I prefer that because although it's not where the "party" is at, it is super exclusive and private. The beach was pretty much hotel guests only.. and they have like 18 rooms so it was so relaxing and calm. The downside is that the beach isn't as "blue" and pretty compared to further down south. But overall, the service was amazing! They offered free drink coupons to all their properties (about 3-4) and free breakfast every morning.. and this breakfast was SO good. I mean they had avocado toast… doesn't get better than that haha. The rooms where very clean and right on the beach so it was so peaceful. The only issue I had was there was no closet haha! Just drawers. But it's manageable and that is pretty much how all these boutique hotels are in Tulum. Also, the rooms at night aren't that bright. They have lights but it's much more dim than your typical hotel/resort.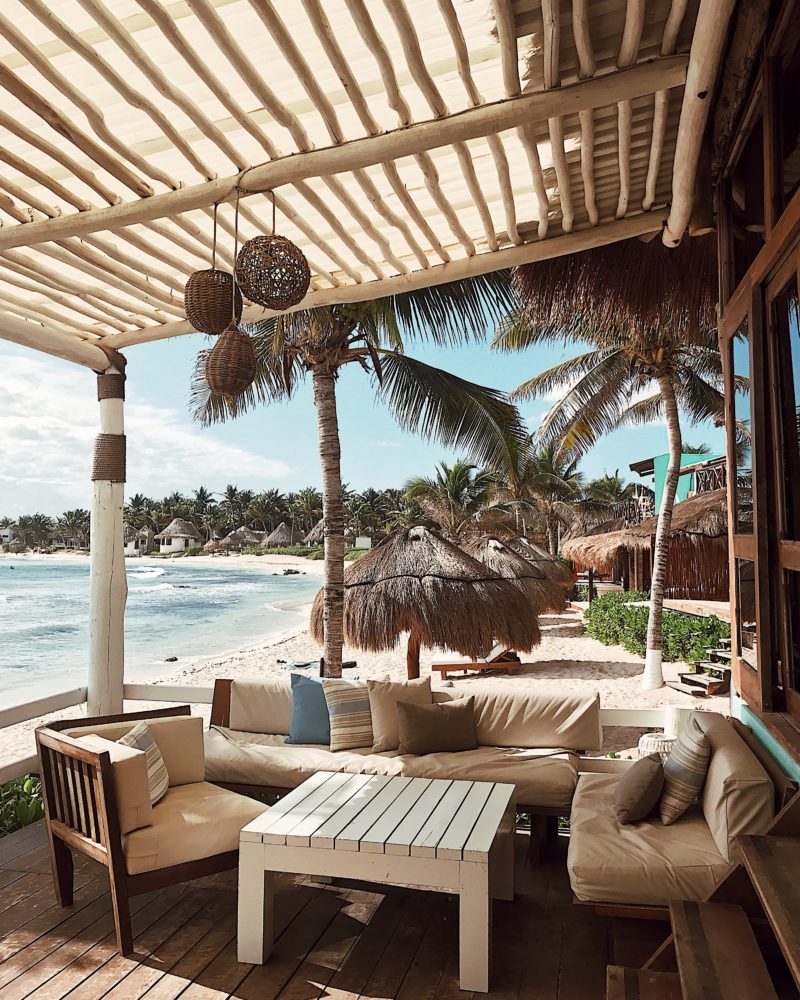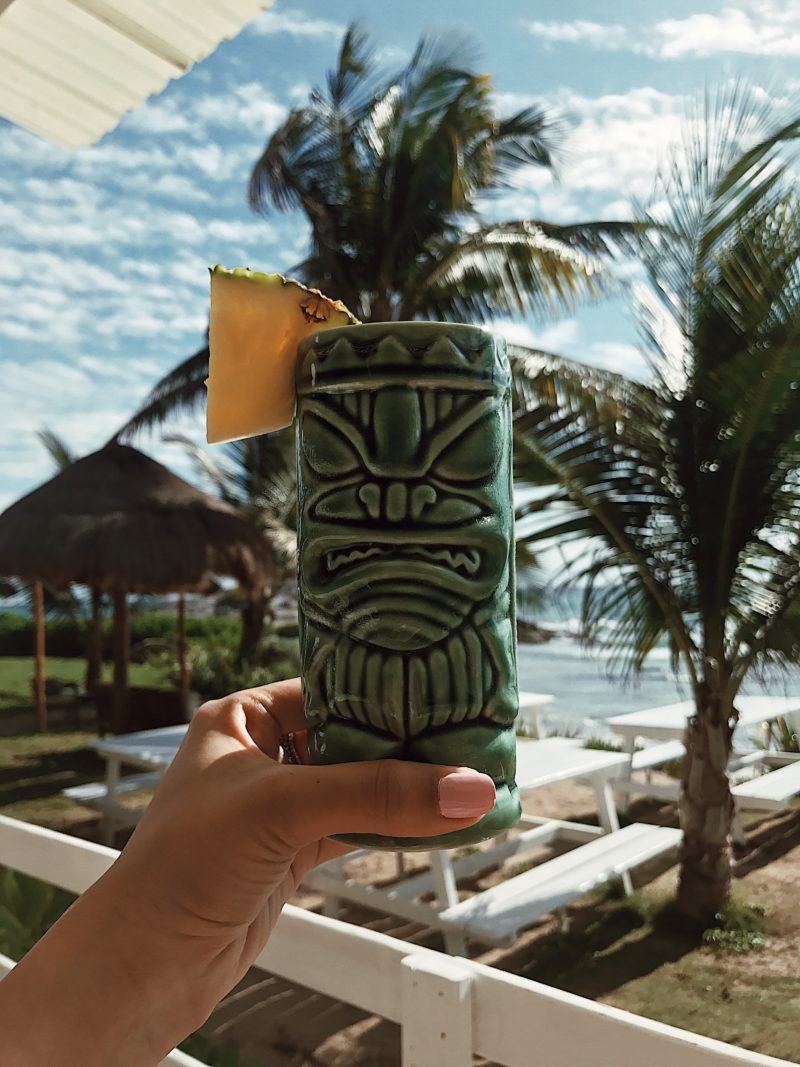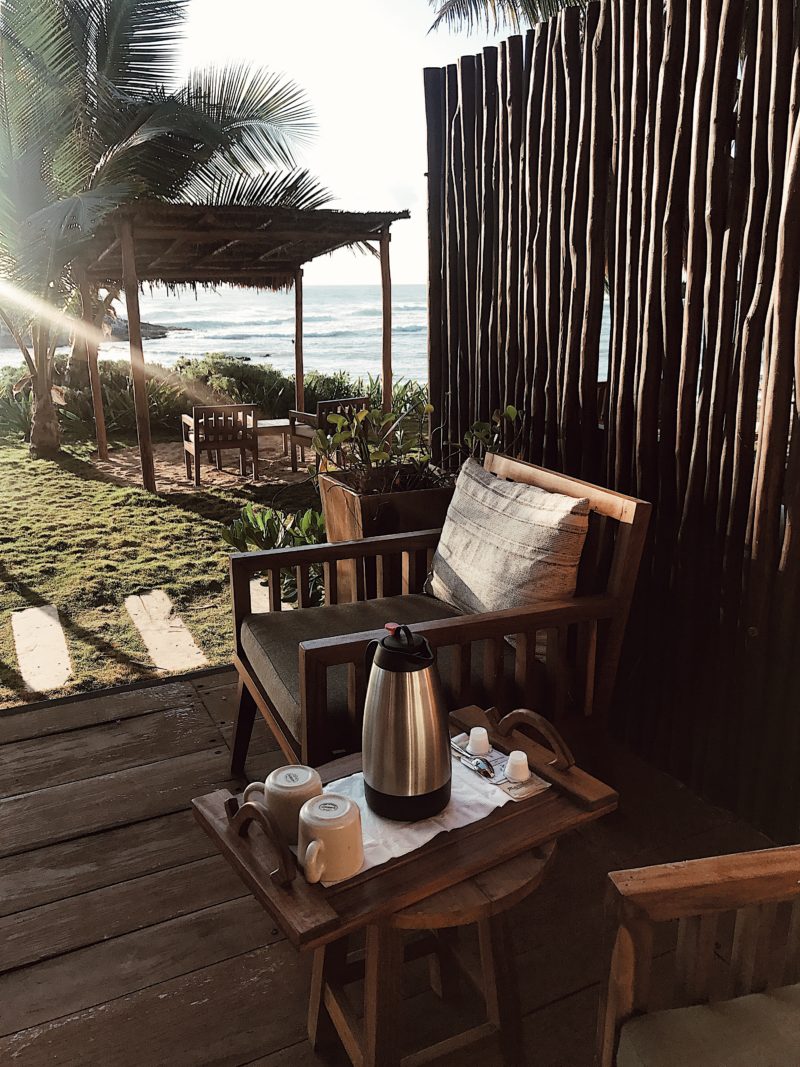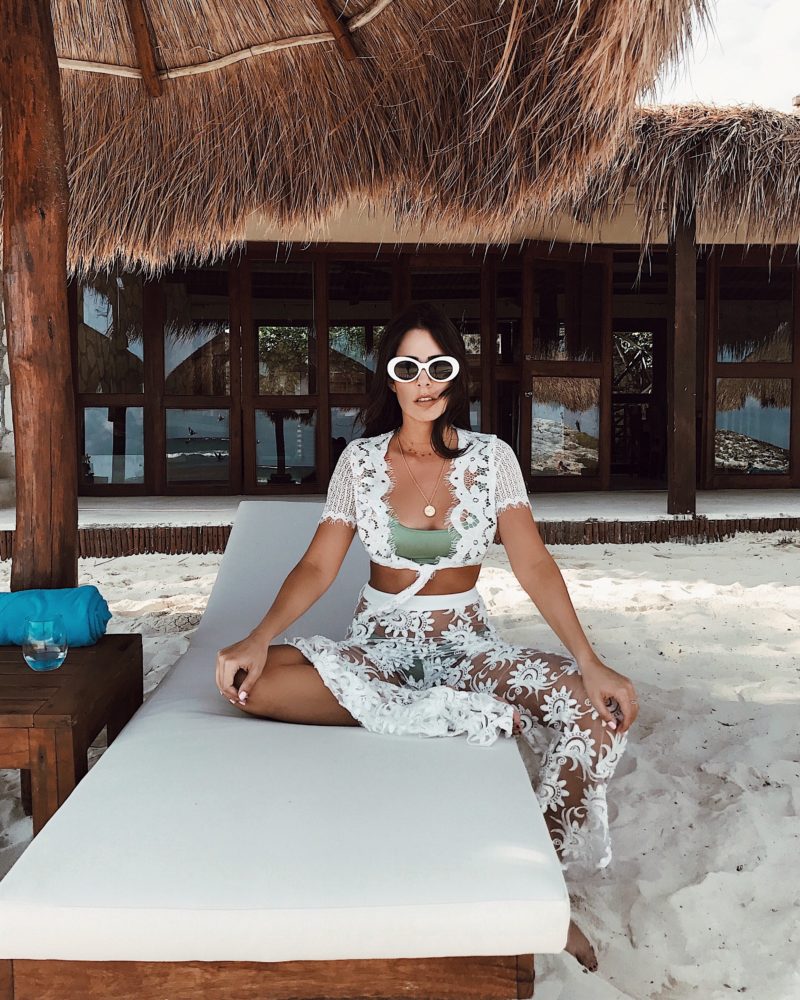 If you're looking for a more budget friendly and eco friendly accommodation in the main area of Tulum, check out the following:

Coco Tulum
Kiras Beach House
Zamas
*** For those of you who have never been to Tulum, I must note that all the boutique hotels in the main area along the Tulum beach are eco-friendly. This means your hotel may not have wifi, warm showers, air conditioning, or even electricity! All bathrooms are eco-friendly as well which means you can not flush toilet paper down the toilet. It must be thrown out in a trash can. That was something hard for me to adjust to if I'm being honest. As far as wifi, electricity, etc.. just check with your hotel! The more luxury hotels offer all of those free of charge, but if you're going for a more budget friendly spot, I would recommend checking with the hotel to see what they offer. ***
Where to eat in Tulum:

My goodness, where to I even begin! Although I only spent two days in Tulum, I can confidently say it was the best food I've had in Mexico before! Here are some of my favorite spots:

Matcha Mama Tulum (Breakfast/Snack) – the cutest little matcha bar legit in the middle of the jungle! They have great matcha, acai bowls, and juices. Also, it's the cutest spot for a photo so yay!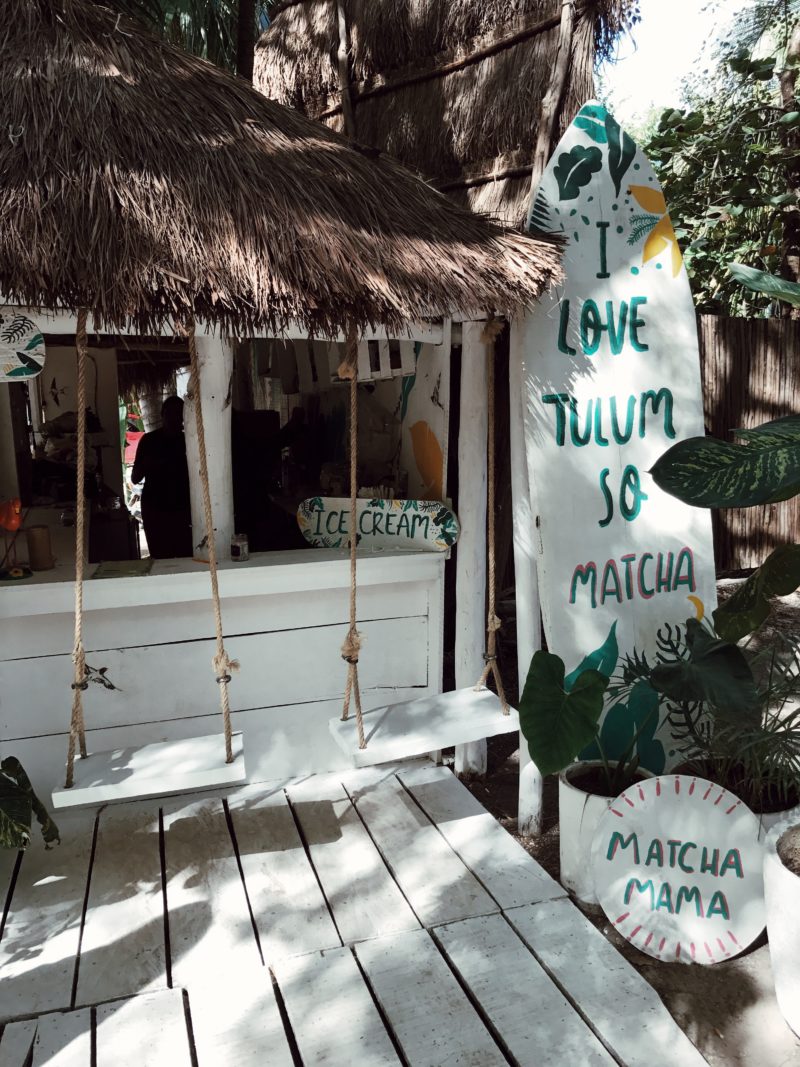 Coco Tulum (Lunch) – I feel like I'm just going to keep saying "this was the cutest spot ever" but seriously every spot in Tulum is SO cute, and Coco Tulum is definitely one of them! It's like straight out of a postcard. The white bamboo structure along the blue beach is just gorgeous. Also, did I mention the food is amazing! Literally the best Aguachile (another version of ceviche) I've ever had. Make sure to order the shrimp aguachile and margarita if you go!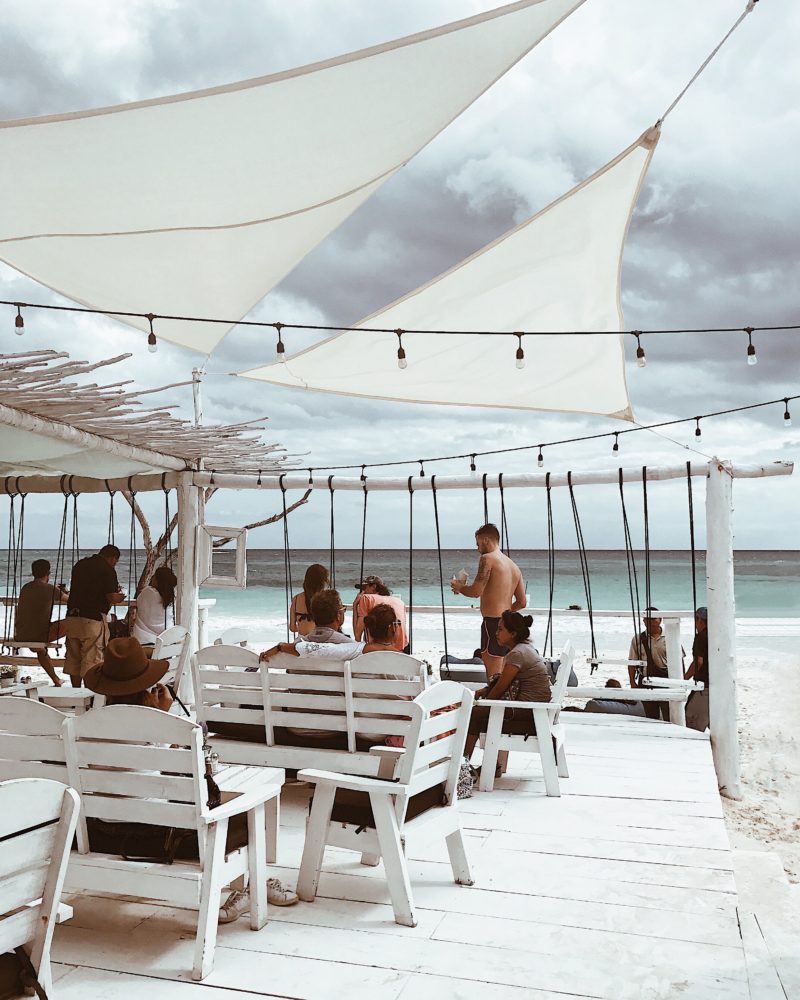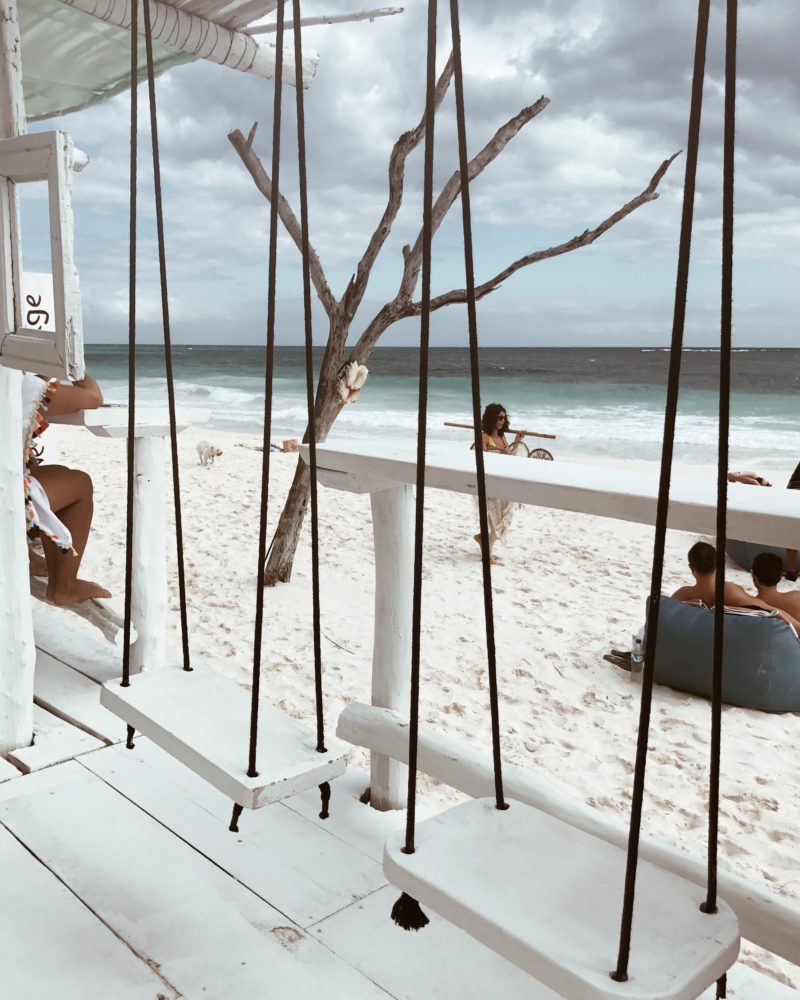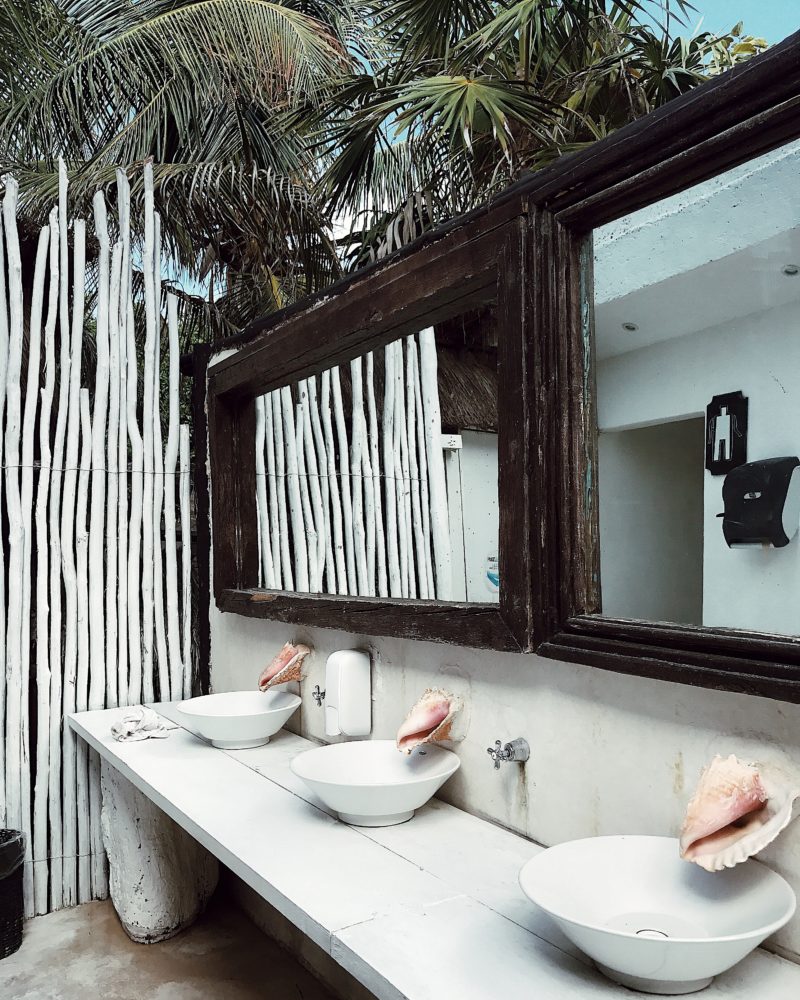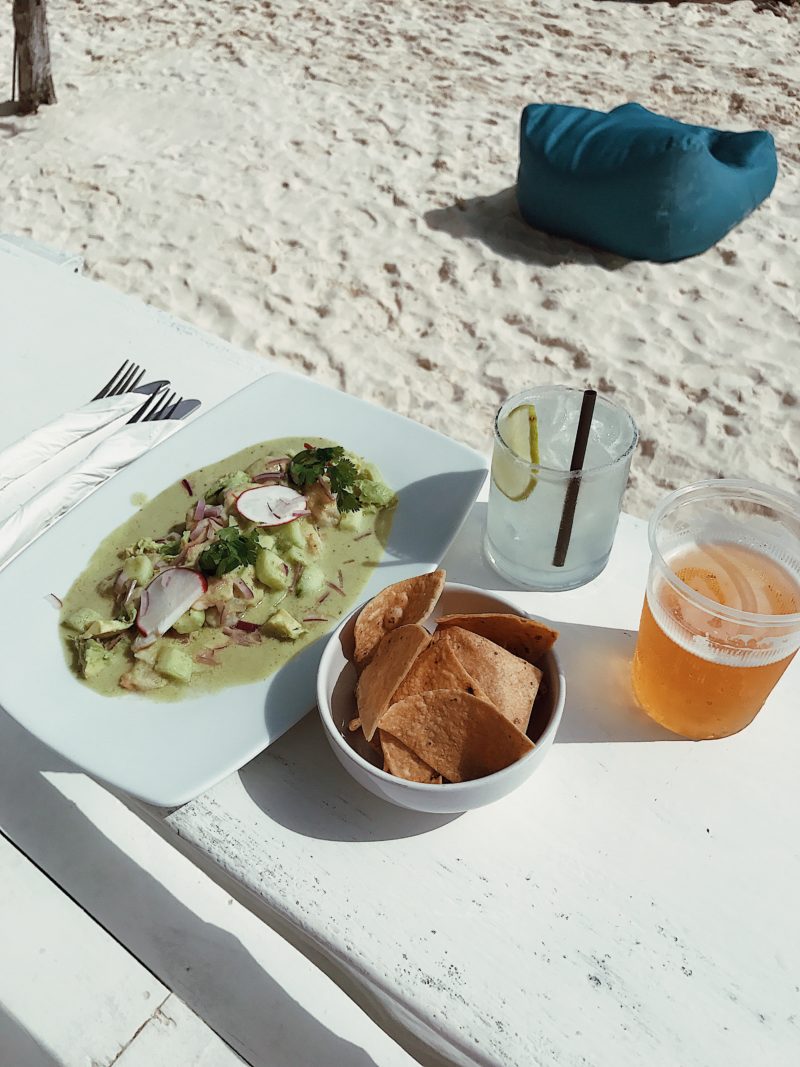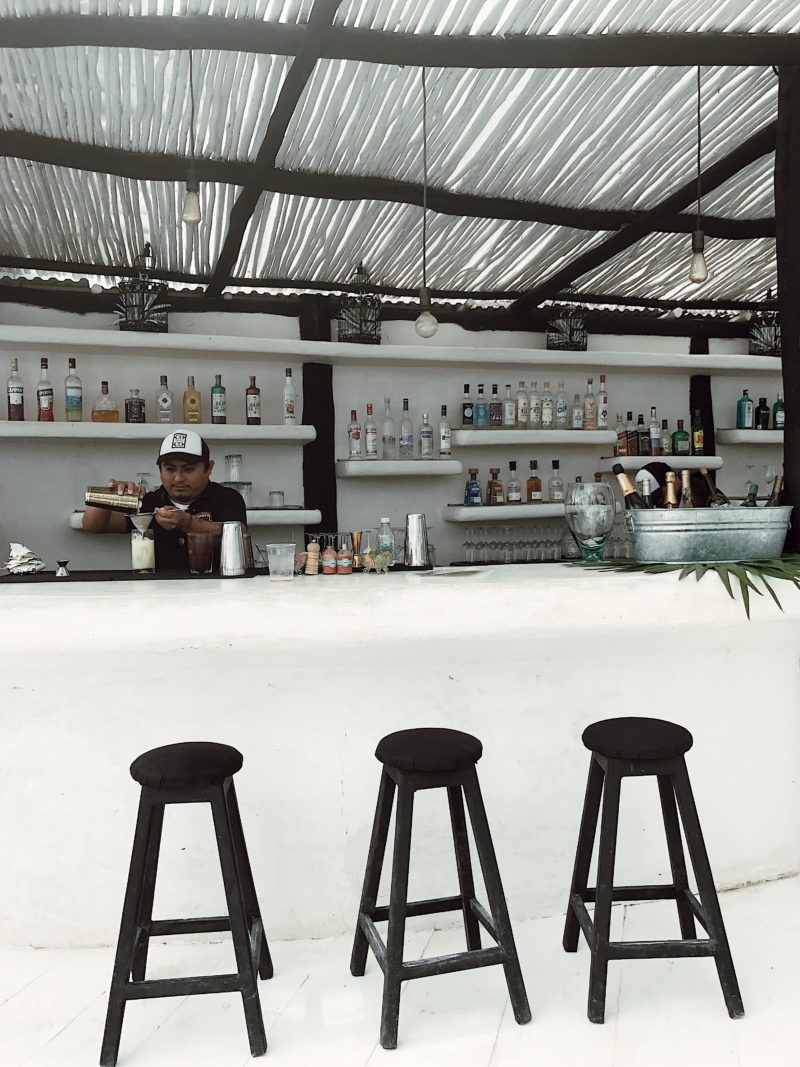 Posada Margarita – This was probably one of the best Italian food I've had in a long time. Everything from the ambiance, to the food, to the drinks were perfect! It is this cute little restaurant right on the beach. You can either sit on the beach or on the deck at the actual restaurant, but either way the view is amazing! Every corner of this restaurant is Instagramable and of course, the food… the food was SO good! I can not wait to go back.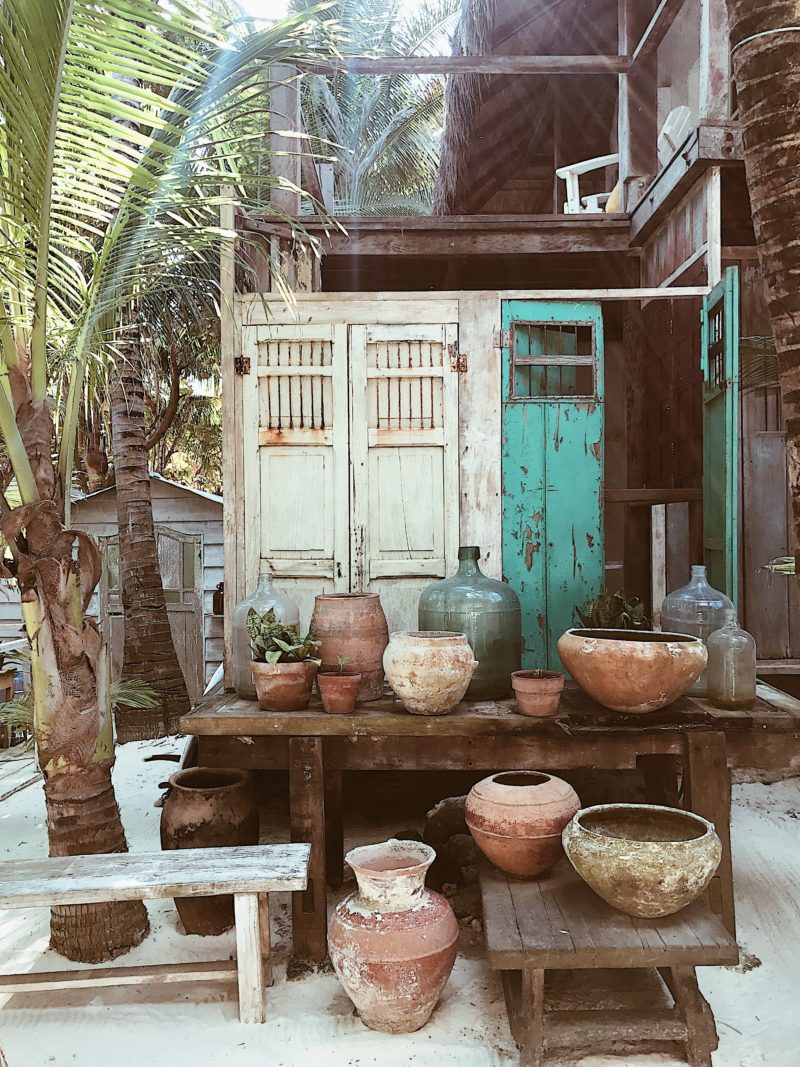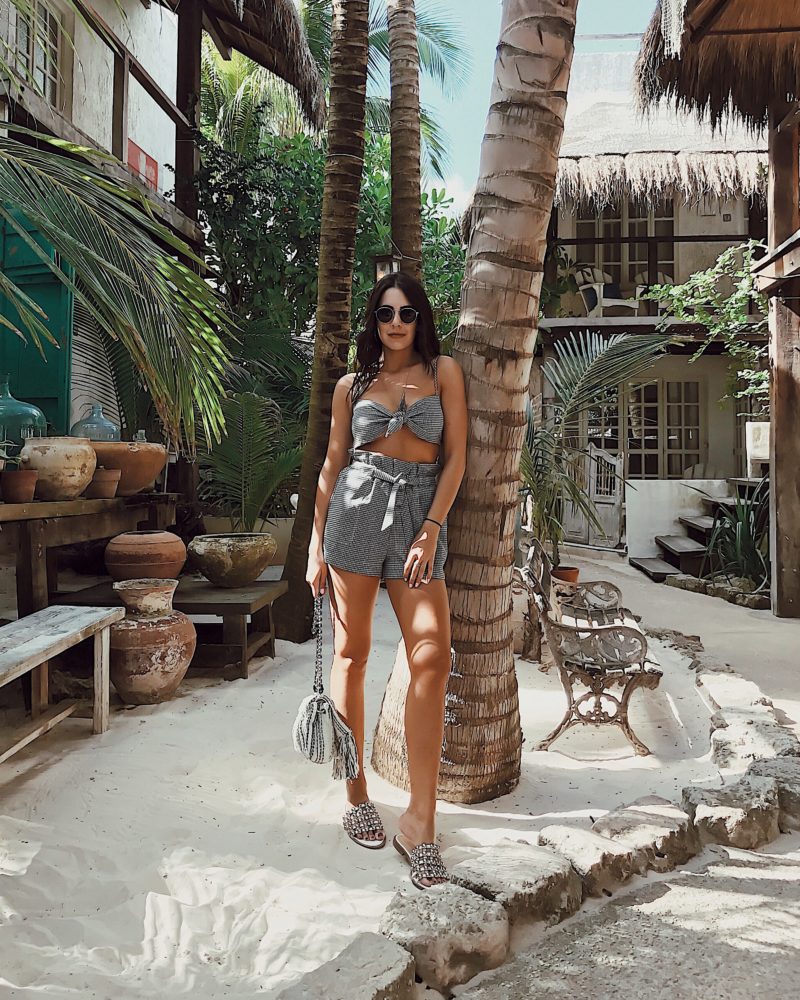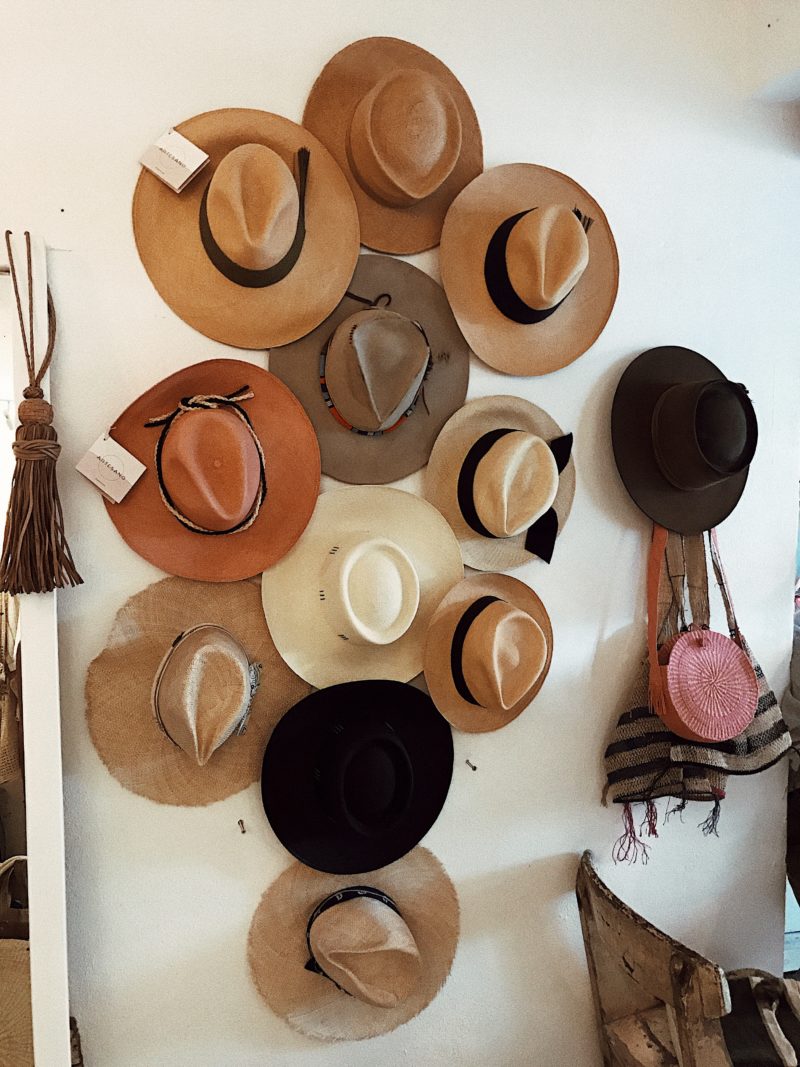 I Scream Bar (Snack) – The best fresh coconuts ever! Along with some other great treats.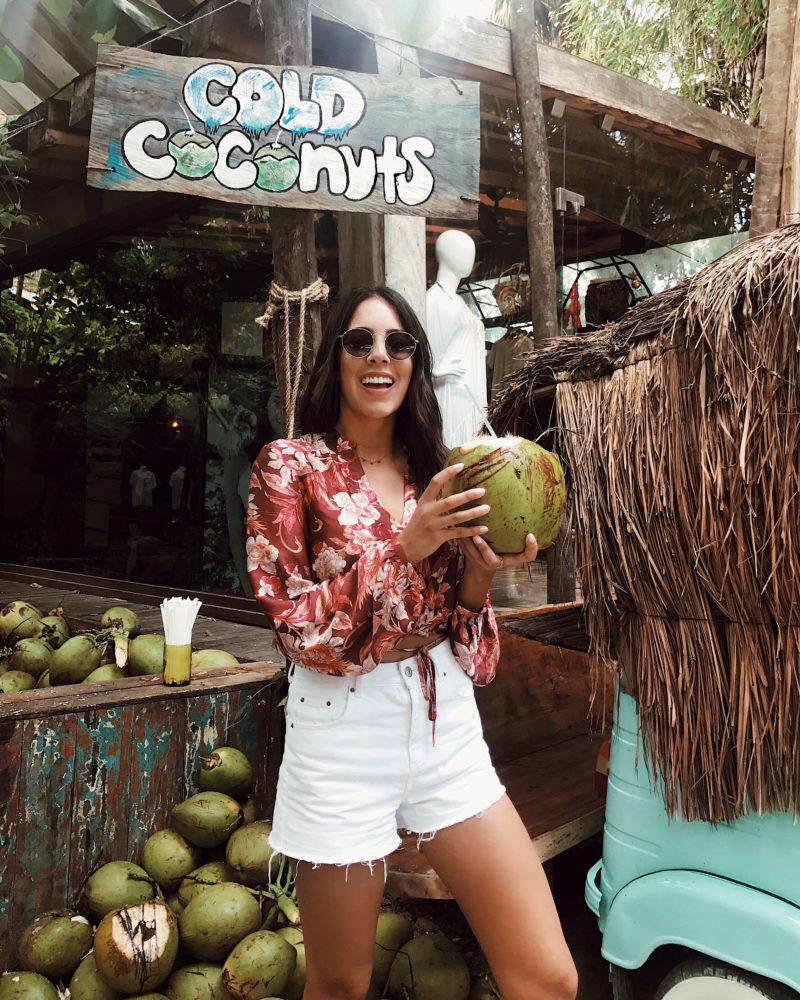 La Zebra – Mulberry Project Pop Up (Afternoon Drinks): Alright you guys have until May 30th to check out this place because it's a pop up bar! So pretty much this cool and well established NYC bar is traveling the world and opening pop up bars; they are currently in Tulum! Their drinks are so so good and it's on the cutest little spot on the beach filled with cool canoes which are used as seats. Epic photo ops!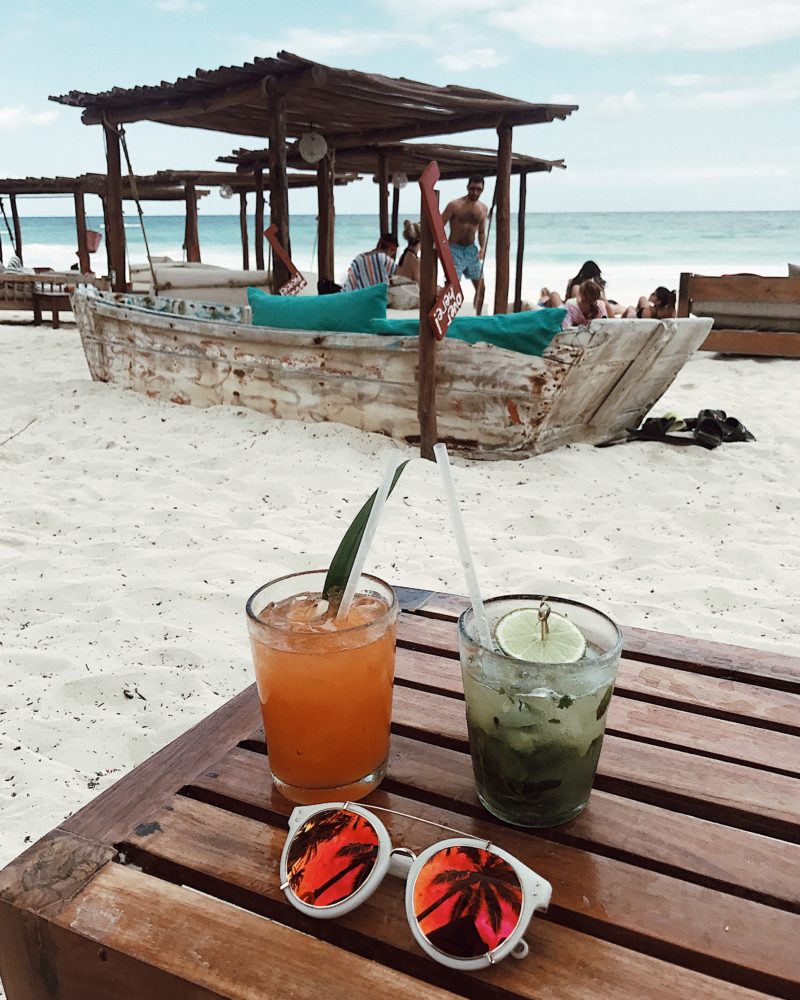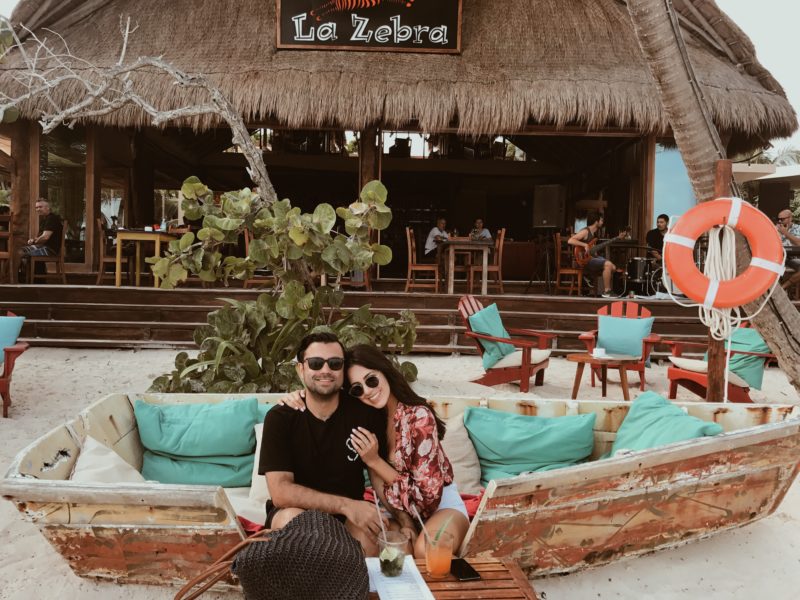 Gitano (Dinner/Late Night Drinks) – Talk about the coolest place in the jungle. This place is known for it's Mezcal and although I'm not a big Mezcal drinker, their drinks were delicious! The owner is some cool dude from Venice, CA who decided to move to Tulum and open up this spot. It is the spot to be on the weekend. They offer live music and after 10 or so it turns into a lounge scene on the weekend.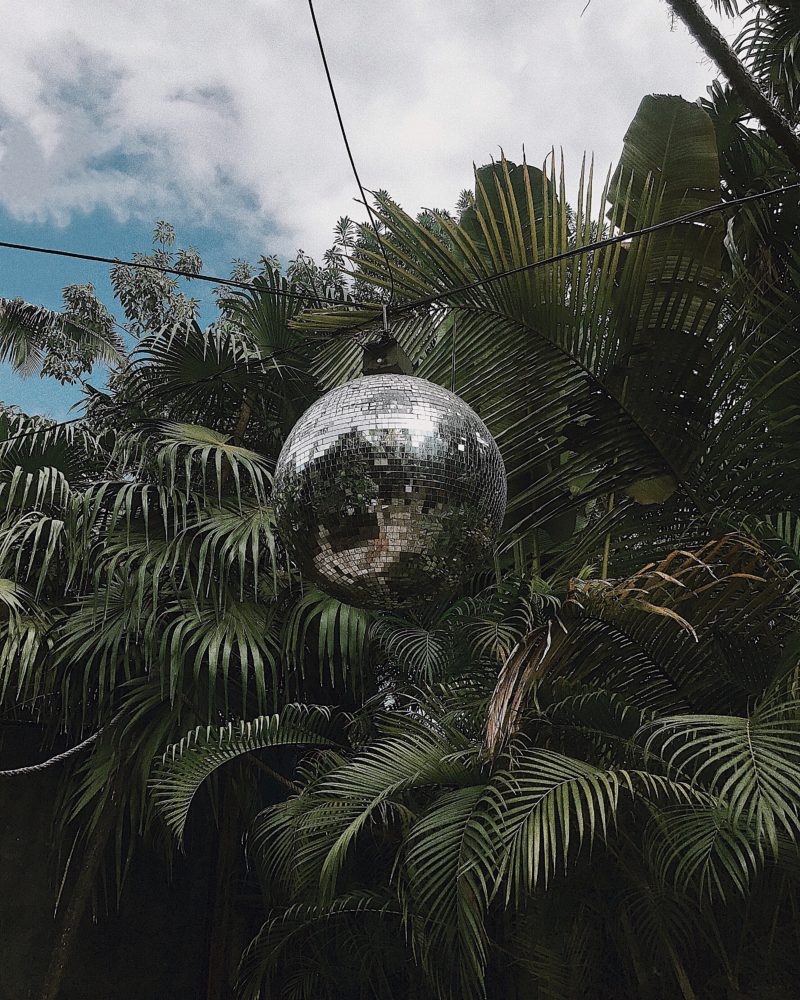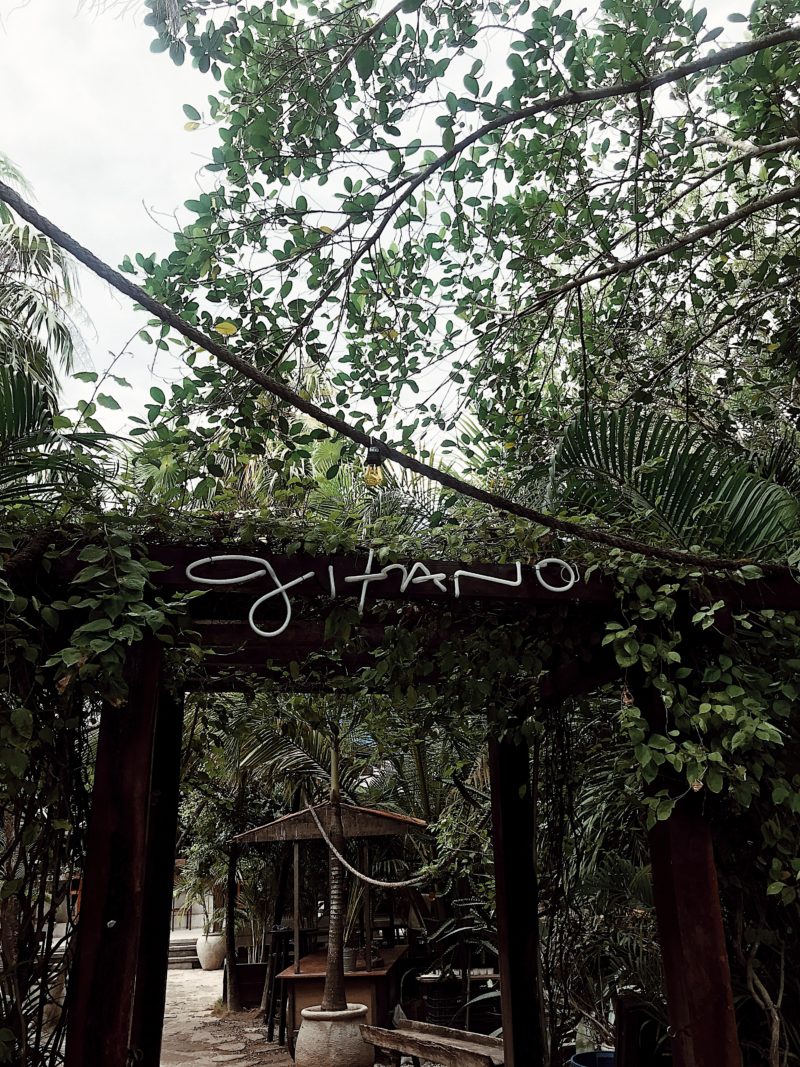 Hartwood (Dinner) – This place is known to be THE spot in Tulum. We unfortunately weren't able to experience it because it was completely booked 🙁 word on the street is you need a reservation weeks in advance, so if you know you're going to be in Tulum, make sure to make a reservation weeks in advance! From what I've heard, this place is all about the meat. So it's a meat lovers dream!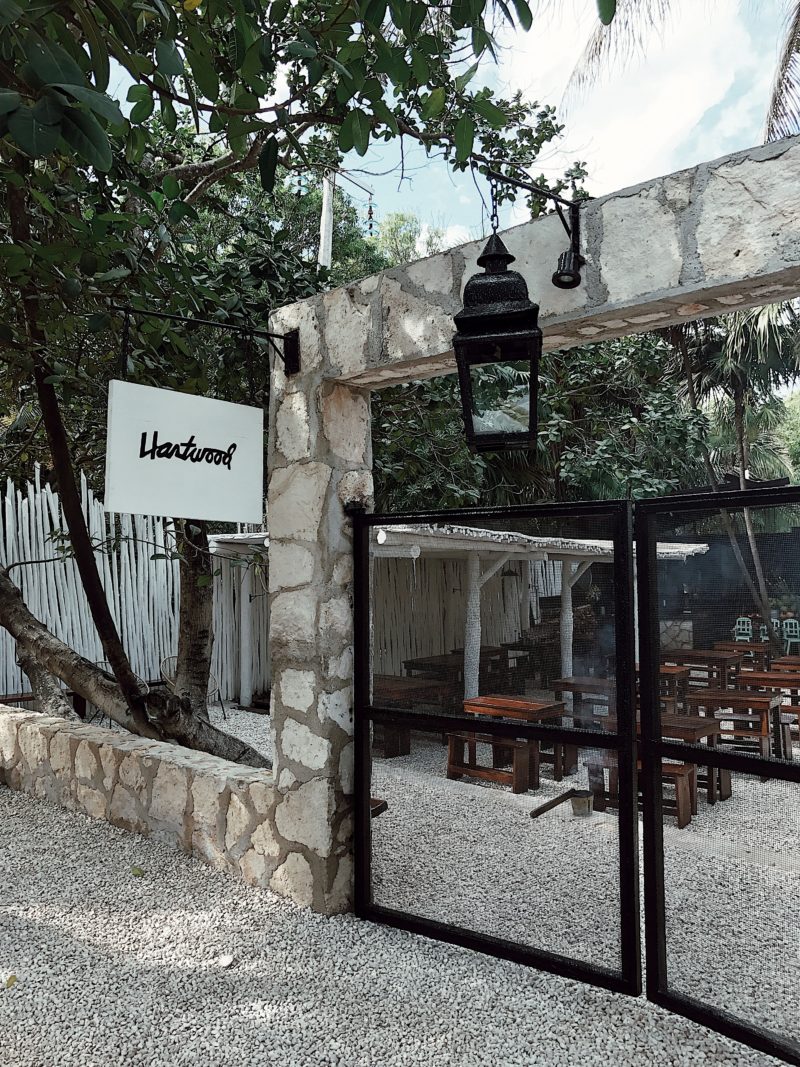 Casa Jaguar (Dinner) – We ate here on our last night and I was so into the vibes! Candles and tea lights everywhere. You're just casually in the jungle surrounded candles and amazing food. Loved the ambiance! We ordered the tuna tostada and the teak. Both were great!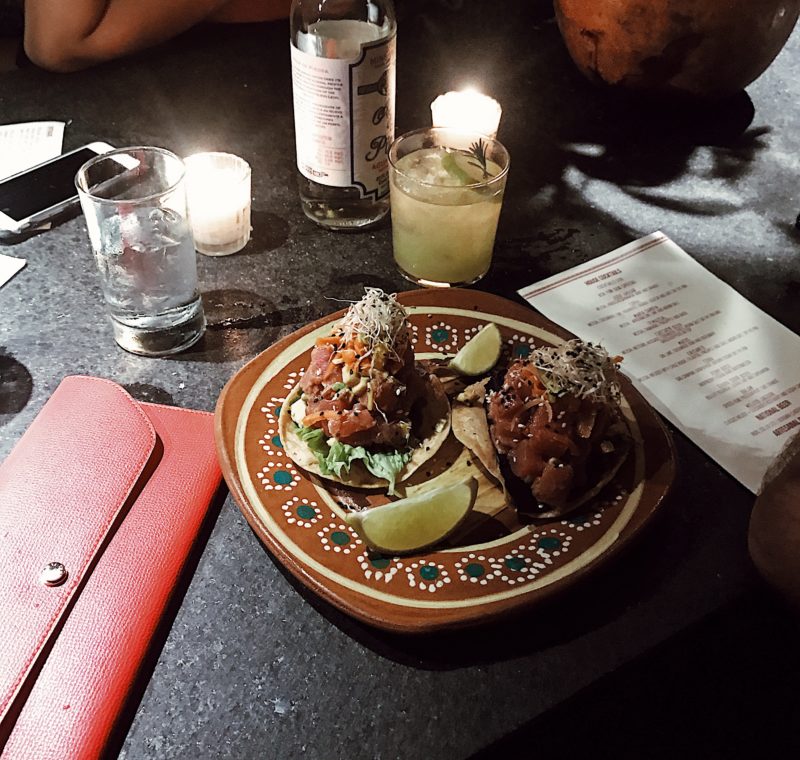 What to bring:

Sunscreen! The UV rays are strong so make sure you bring some strong sunscreen. Also, if you plan on visiting the Cenotes make sure to get some biodegradable sunscreen (reef safe).
Bug spray: when we were there, the mosquitos weren't TOO bad, but I did get bit (and I'm not prone to bug bites). If you get bit easily, make sure you spray yourself up. Especially of you go when it's super hot and humid!
Cash!! Most places in Tulum are cash only. They typically accept the US dollar but make sure you have enough on you. It's also hard to find ATM's that are trustworthy in the area so come prepared.
Comfortable shoes. I pretty much wore sneakers or flat sandals during my time there. There's no need for heels 🙂 I'd only suggest heels/wedges if you're going to be at the luxury resorts.
Hand sanitizer/hand wipes: I always carry this around with me whenever I'm traveling, but especially to places where you do a lot of outdoor activities. It is a must!
This MAP! This is so helpful when trying to get Tulum. Make sure to download it before your trip because it has the locations of everything from hotels to restaurants to attractions to the ruins and cenotes.
Lastly, one of my MOST asked questions during this trip was about the Pablo Escobar Mansion (Casa Malca): Is it open to the public? How can you gain access? 
Before coming to Tulum, I knew the Pablo Escobar Mansion was one of the must see spots on my list!! It looked like a complete dream from all the photos I had seen before. It's safe to say it is one of the most Instagramable places in Tulum. Unfortunately, while I was there, the property was closed to the public. It was their high season and they were fully booked so I completely understand why they closed it off to the public. I like to put myself in the guests shoes, and if I'm paying that much for a hotel room, I don't want it flooded with tourists who are there just for a photo. I was lucky enough to gain access to the property for my blog and I was able to get a quick glimpse into the hotel and snap a couple photos. It was SO stunning. Now, I'm not sure if the property is closed to the public all year round. I would just call or email the property to find out before your trip! I feel like if it's low season, they may allow the public in, but for the most part it seemed like a very exclusive hotel. If you aren't able to stay on the property, I would suggest making a reservation at the restaurant, Philosophy. This may be your best chance at getting onto the property 🙂 Also, do not listen to your iPhone map when trying to find this spot!! It will take you to the wrong hotel… we learned the hard way! Use the Tulum map I linked above or ask the locals. It is located at the very south end of the strip!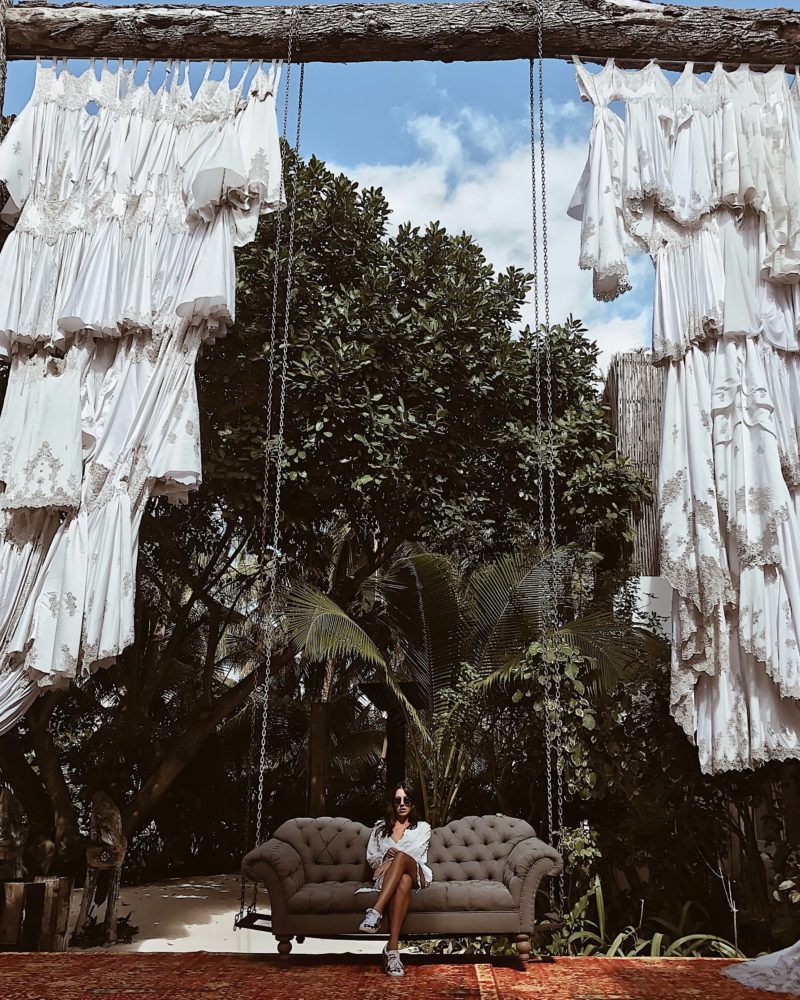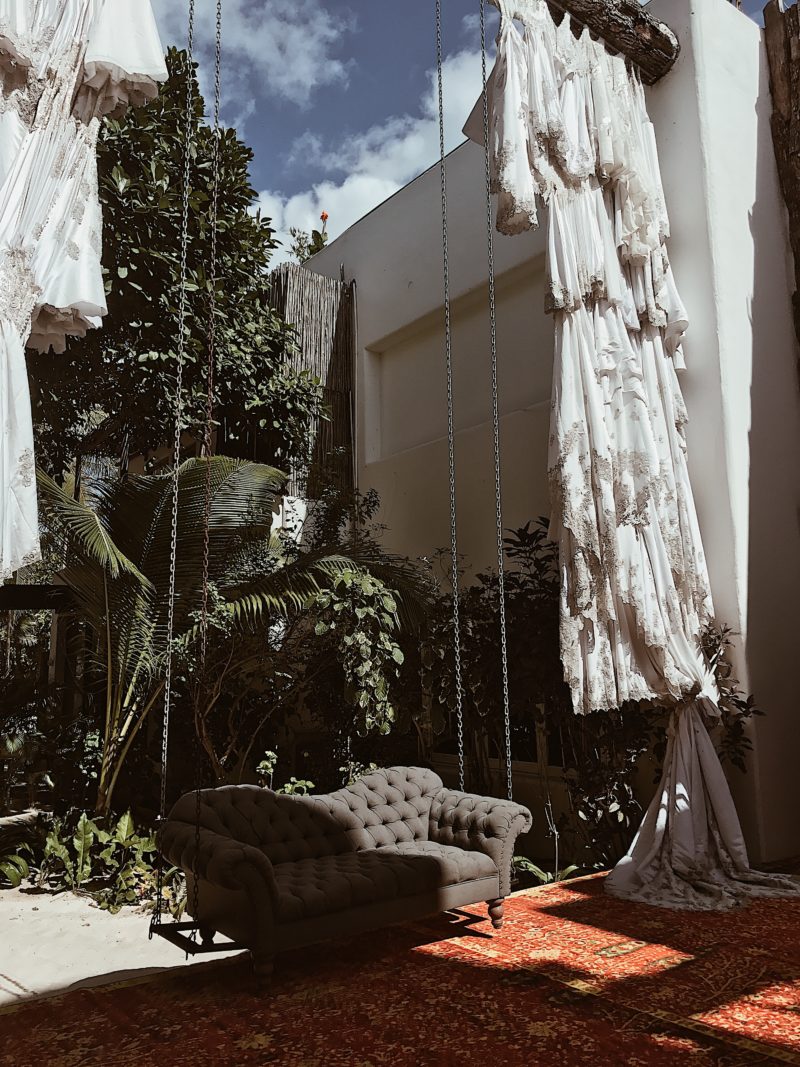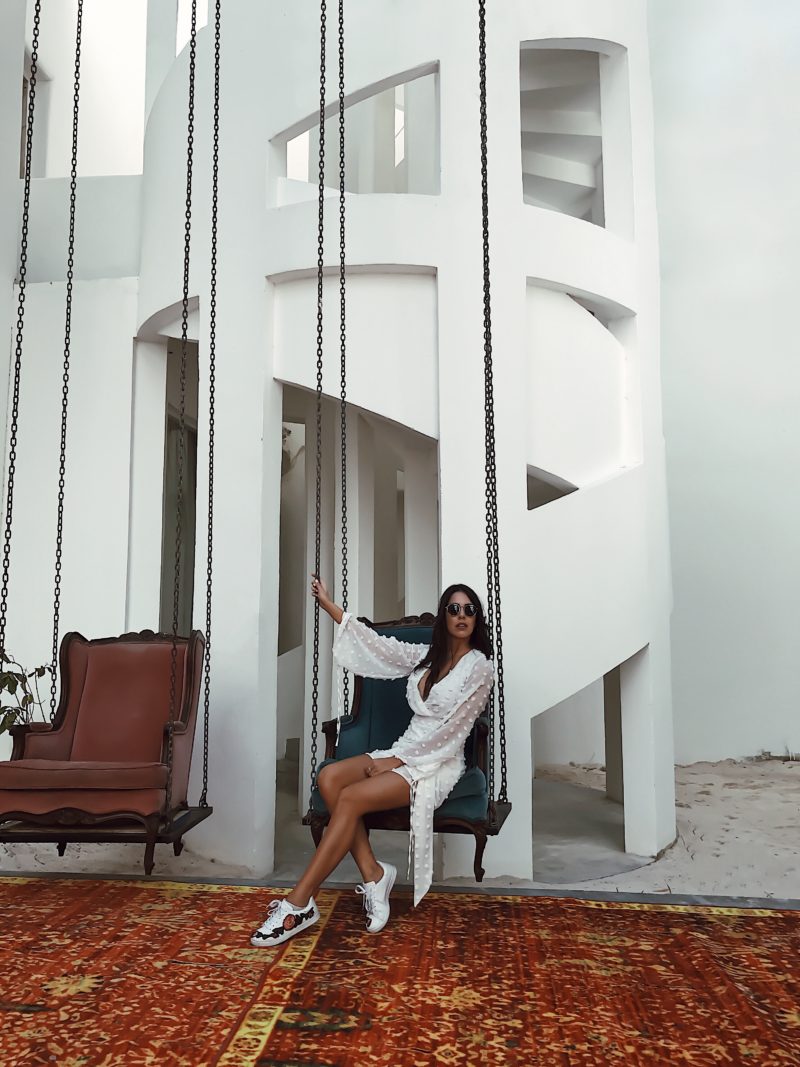 Overall, Tulum was such a dream! I am so happy I was able to experience it. I would highly recommend it to anyone and everyone. I can not wait to go back! I would love to hear your thoughts on this.. have any of you been to Tulum before?! Let me know!! As always, thanks for reading! Xo, S.
** If you would like to see more photos and videos from my trip, make sure to check out my highlighted Insta Story on my Instagram page!**
SaveSave
SaveSave
SaveSave
SaveSave
SaveSave
SaveSave
SaveSave
SaveSave
SaveSave
SaveSave
SaveSave
SaveSave
SaveSave
SaveSave
SaveSave