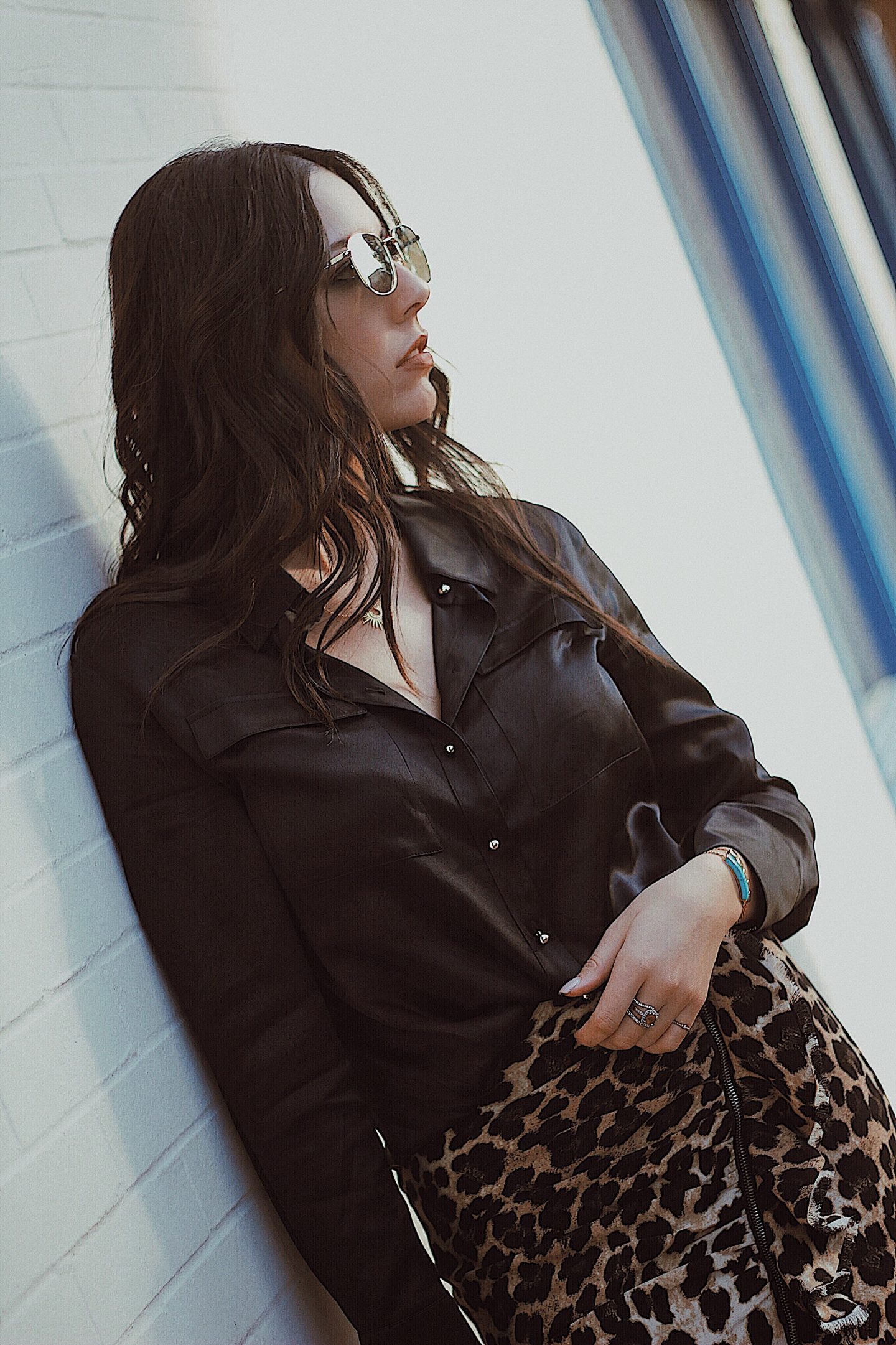 Happy Monday babes! Today I wanted to share with you guys about a new brand I came across, Ravella. If you've been following me for a bit, you know I like to mix my high and low end products all the time, however, I am a firm believe that there are certain investment pieces you just need to have in your closet. One of those investment pieces is a beautiful, silk, button down. My go to color is black, which I think is a must, but I think every girl needs at least one neutral color (whatever your choice may be). So when I was introduced to Ravella, I was so excited to share with you guys a product I immediately fell in love with.
Now I know some of you are probably thinking a basic button down… I can get that anywhere. Well, technically you can and I've definitely done that, but over and over again I find myself getting rid of the top and getting a new one because it just didn't last. The quality wasn't good and it started looking too worn out just after a few times of wearing and washing. Since a black button down is a timeless piece and will never go out of style, why not invest in a quality piece. Ravella's silk tops are not only made from the finest silk, but their price points won't break the bank. You get designer quality, without the designer prices. Their clothes are made with top-grade products and are 100% pure ultra-premium silk. Ravella's products offer the same quality as the designers who are charging $500-$1000 for a silk top, but their tops only go for about $135-$225.
So why do I love silk tops? First off, like I had mentioned above, they are timeless. You can wear it to work, or on a first date. You can wear them with jeans and sneakers, or dress it up with a pencil skirt and heels. The options are endless and I always find myself styling mine in so many ways, for so many different occasions. The silhouette of silk is so chic, and I love how it just drapes to your figure. It's comfortable and smooth, effortlessly chic, and they are made to last. Whenever I wear my button down, I feel everything from chic to confident to sexy. No matter how I style it, I know I'm going to feel good. I have a few other silk tops, but none of them feel as soft and comfortable as this piece I have from Ravella. The best part is, I know I am getting a luxury piece, at a great price.
I love sharing new products with you guys and I would never share something I wasn't passionate about or obsessed with! I know I will be wearing my Ravella top for years to come and I can't wait to see how many different ways I style it. It really is a timeless piece! Ravella is currently having pre-order prices, so make sure you order your top before December 17 to get the special deal. It is a limited release with limited quantities, but Ravella was kind enough to offer my readers priority access before it is available to the general public 🙂 The name of the top I am wearing is the Bellagio Silk Blouse in Black. Check them out at www.shopravella.com .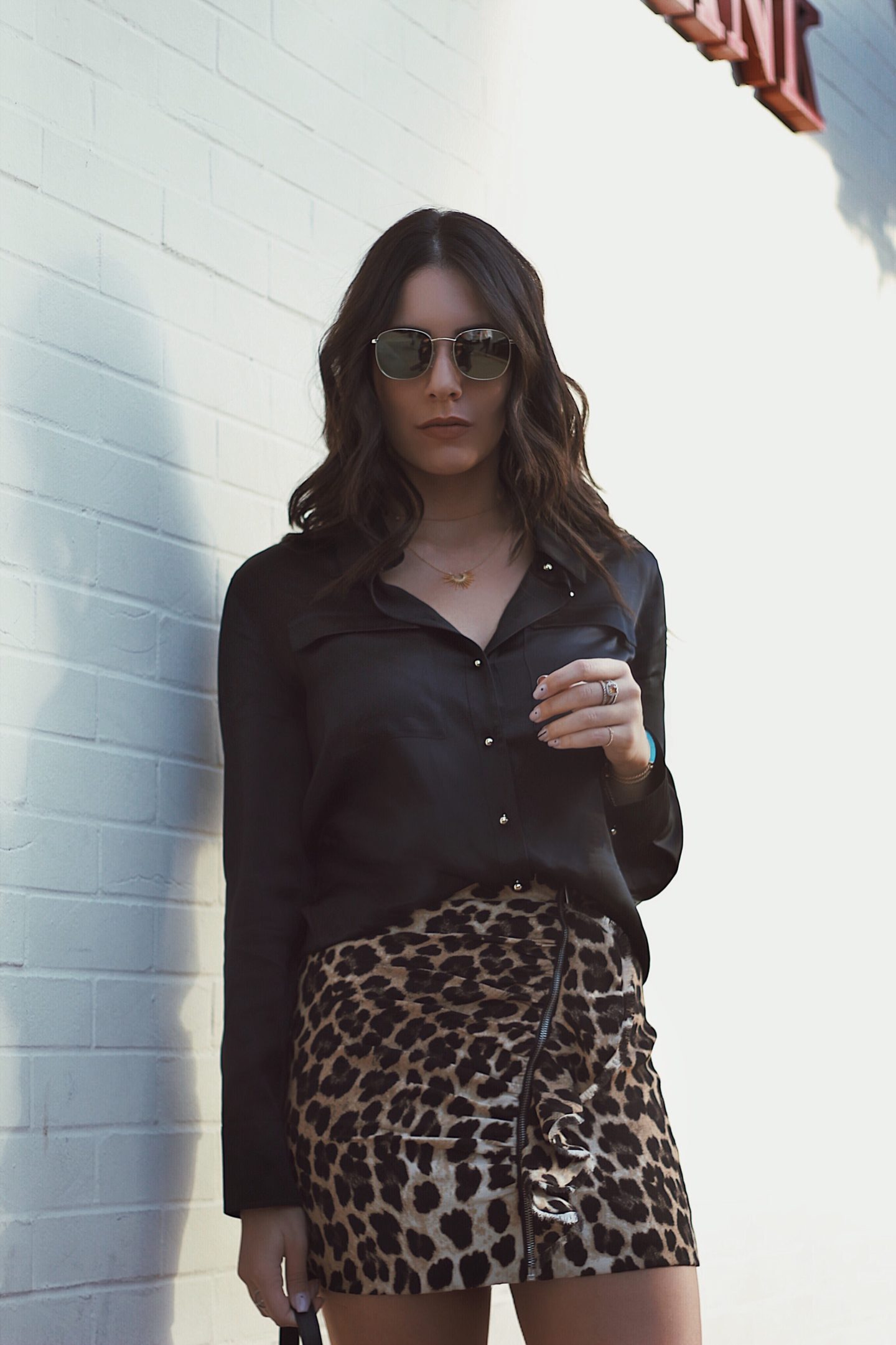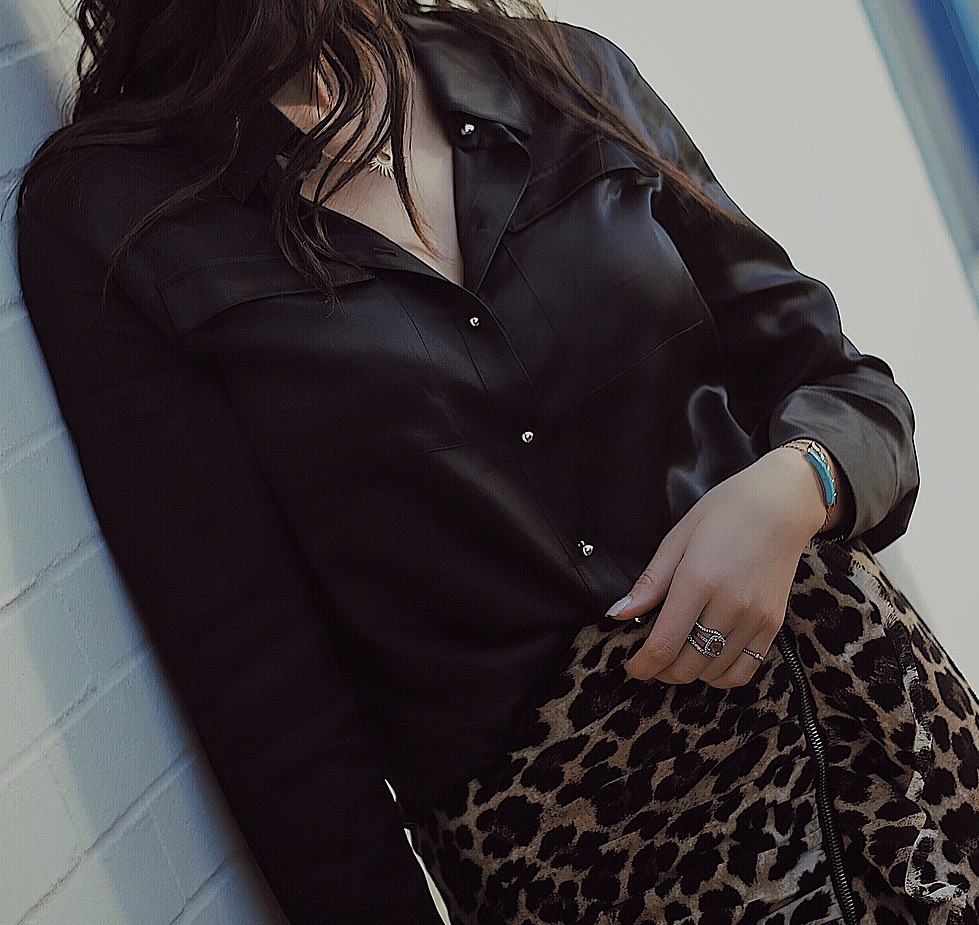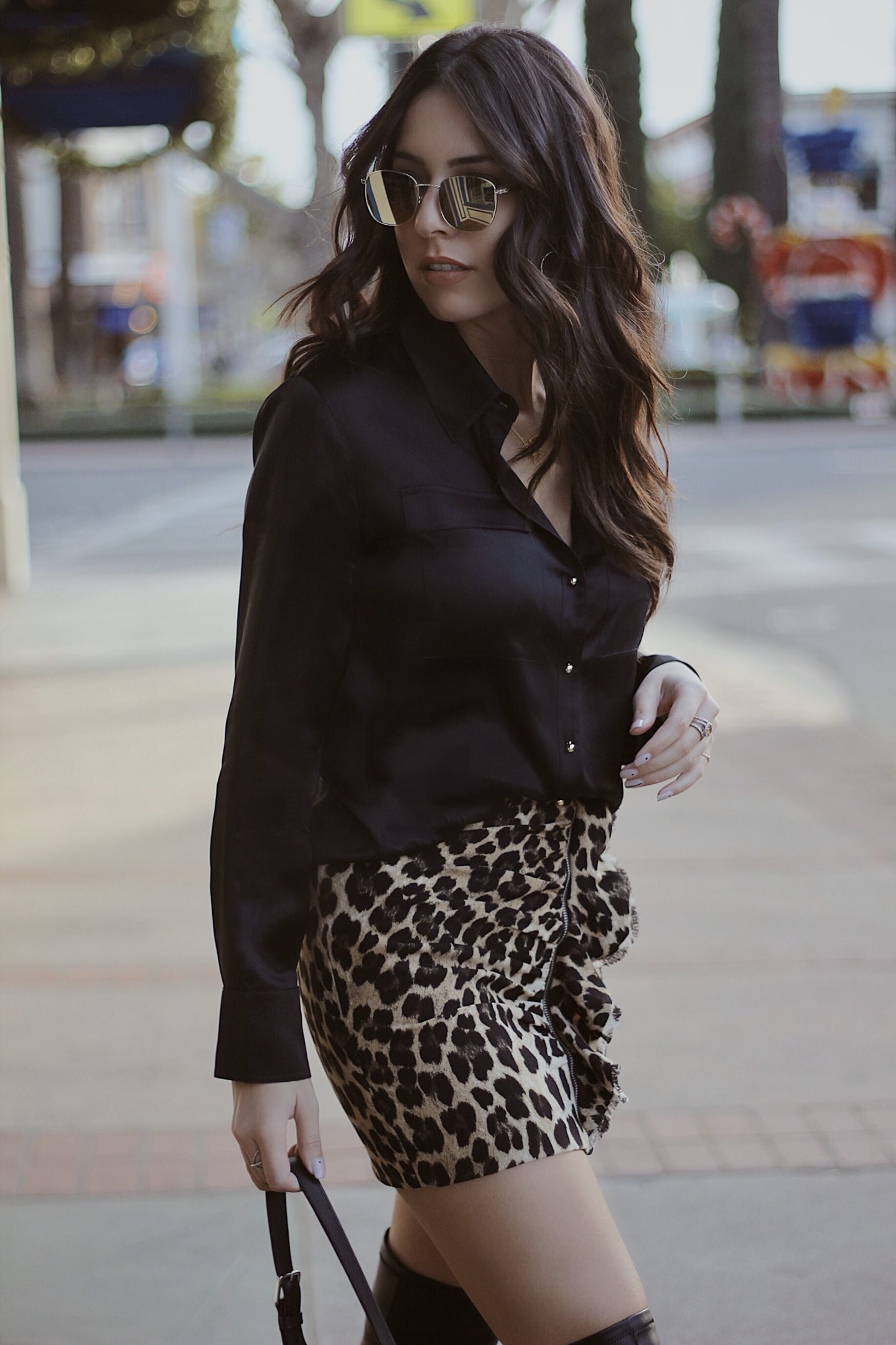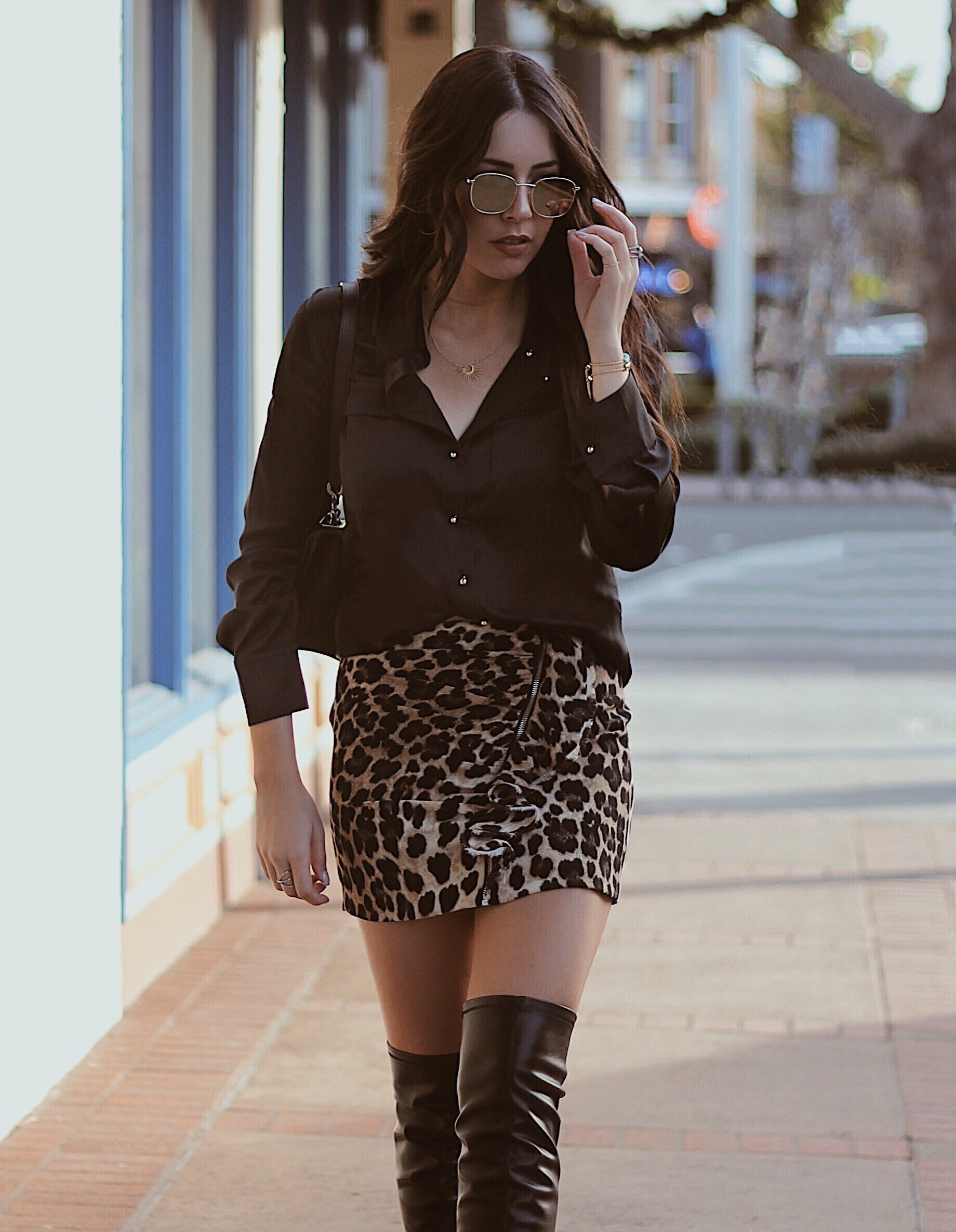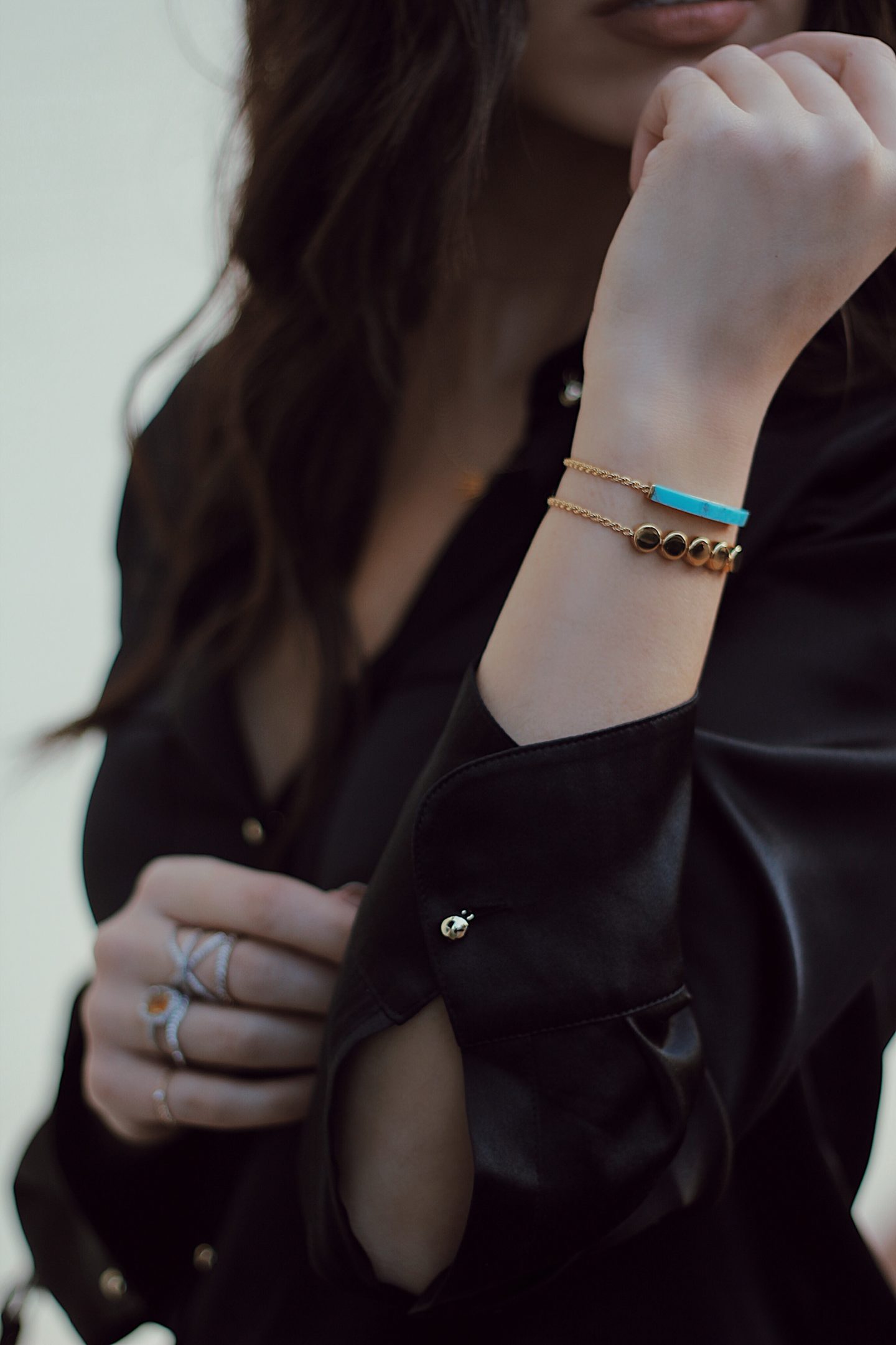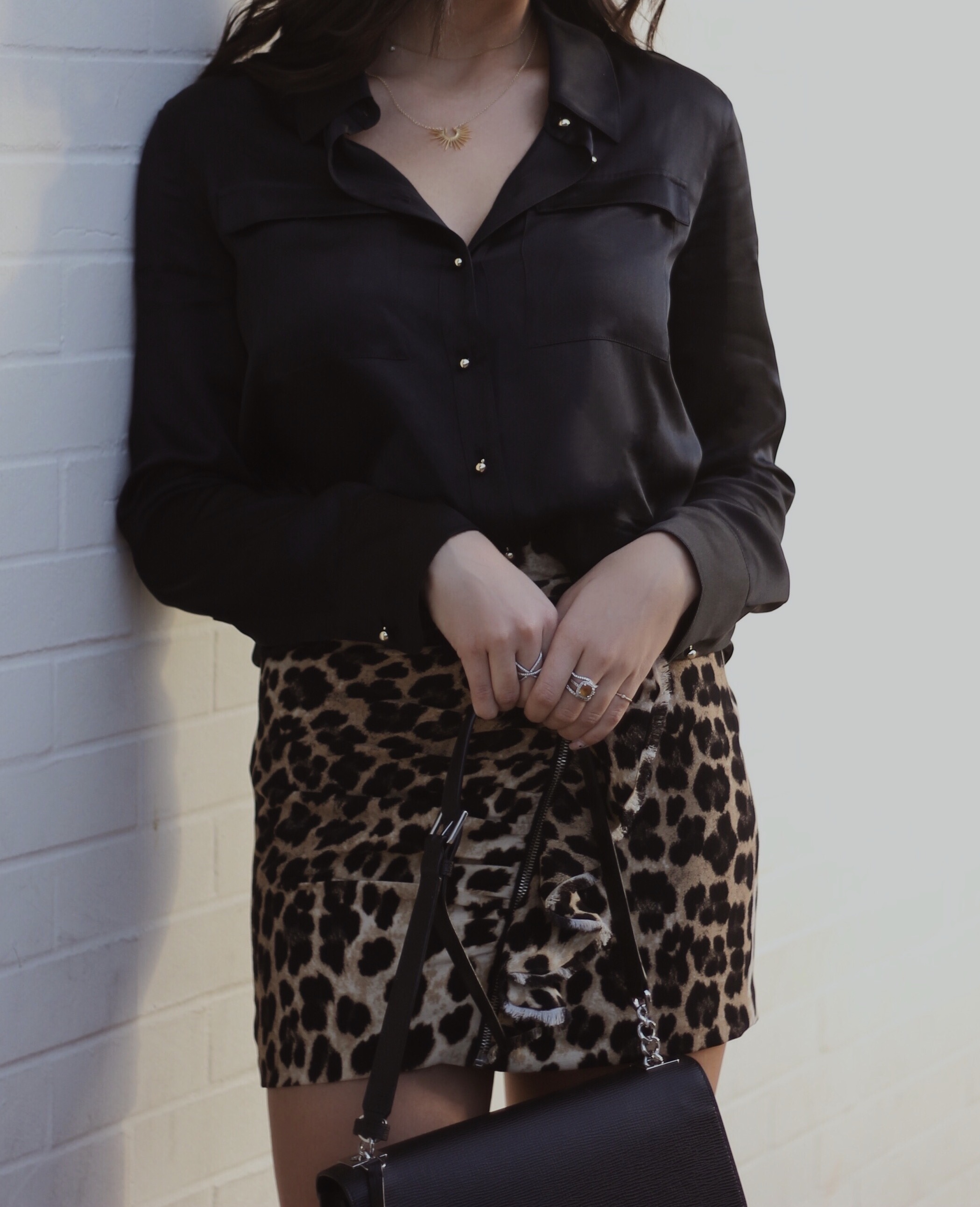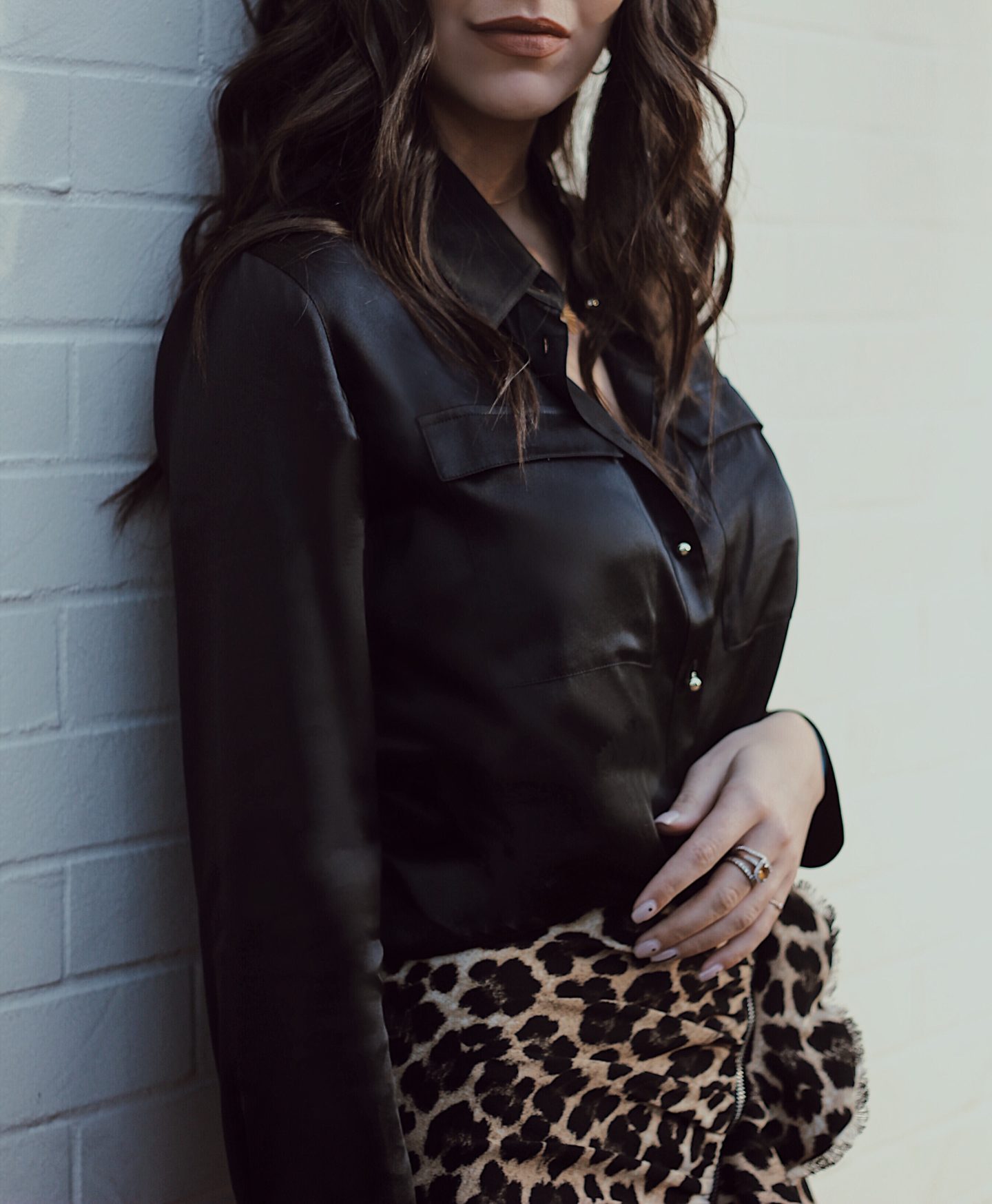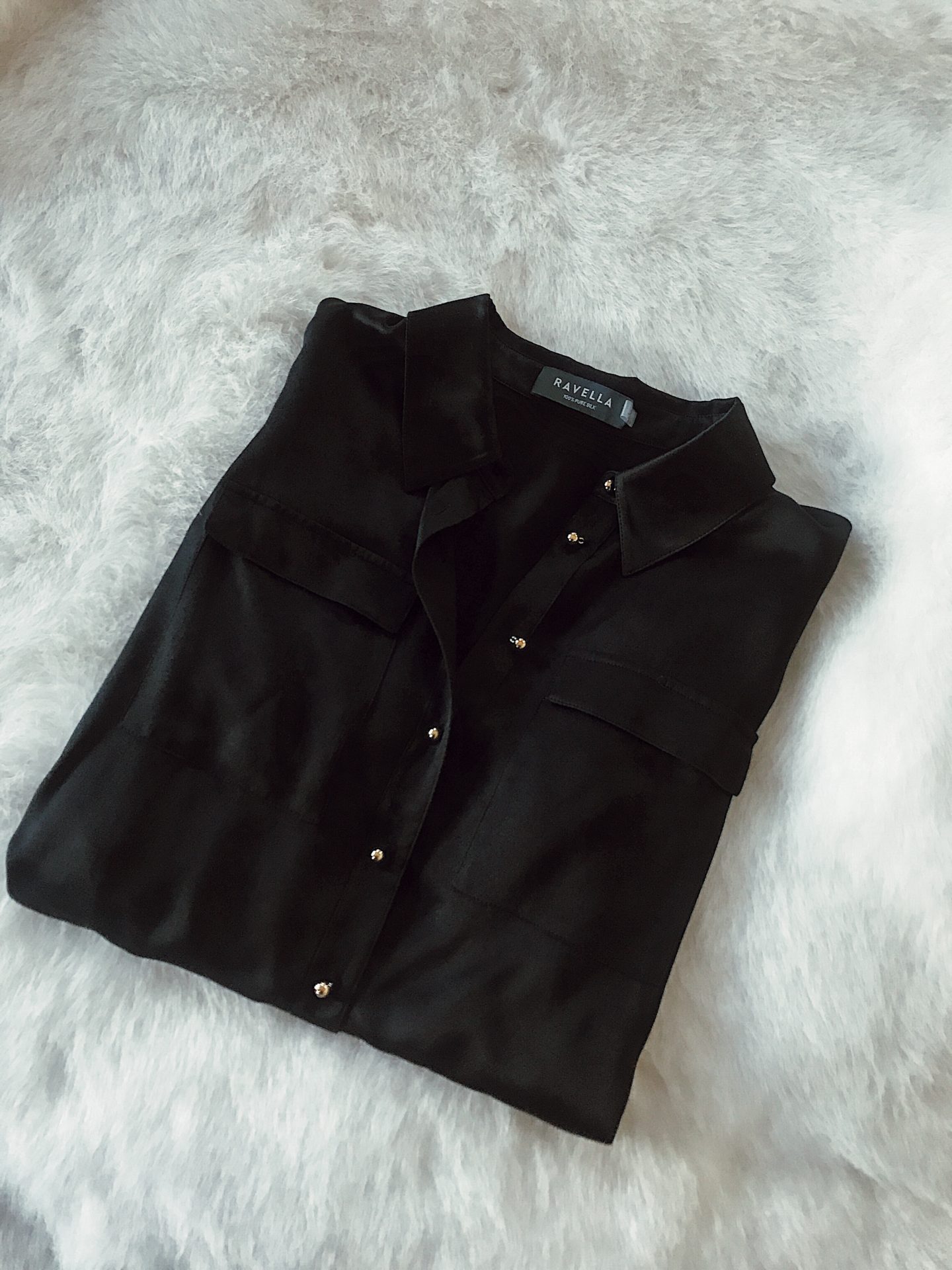 As always, thanks for reading! Xo, S
*This post was sponsored by Ravella, all thoughts and opinions are my own*
SaveSave
SaveSave
SaveSave
SaveSave
SaveSave