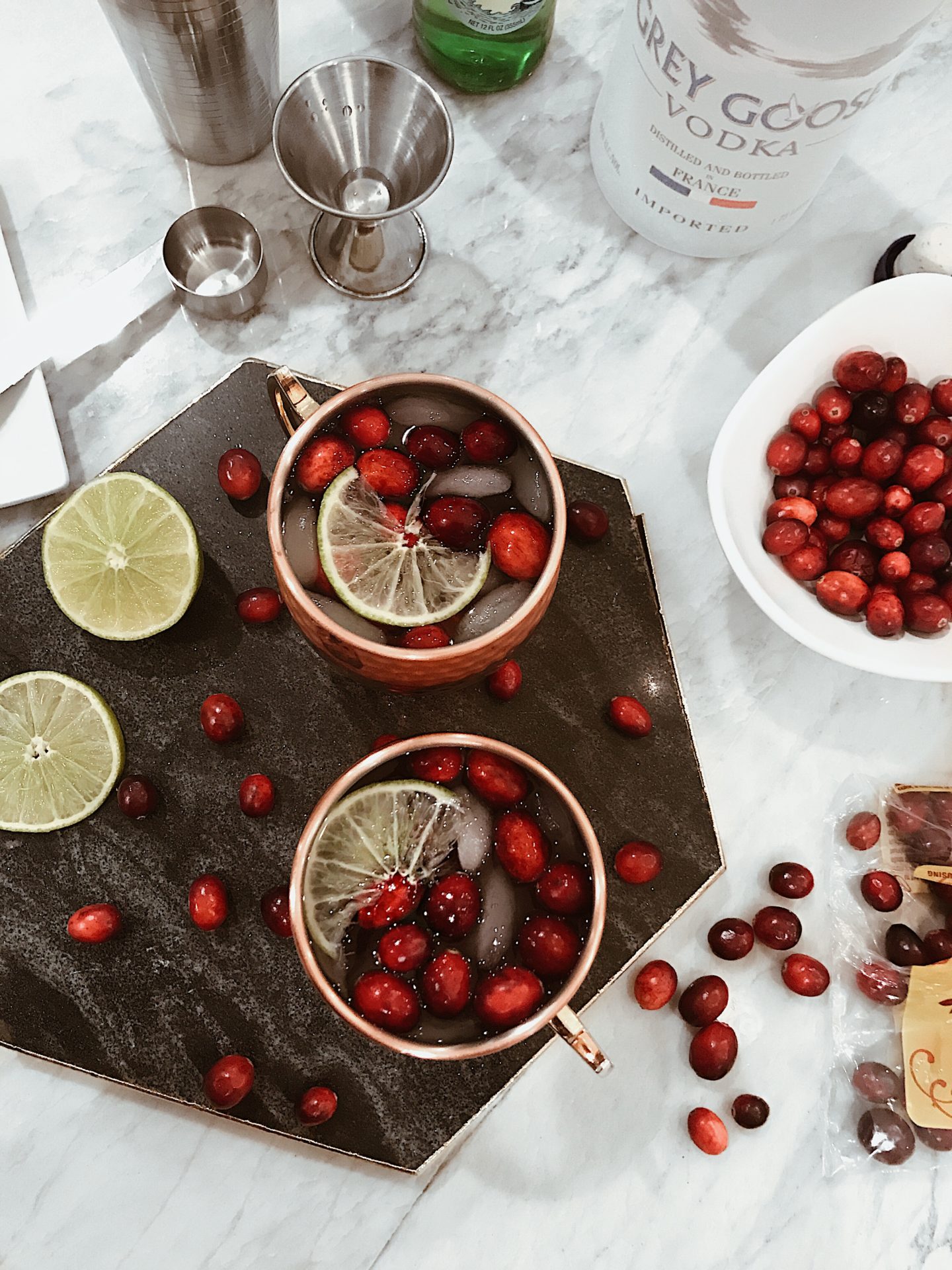 Happy day before Thanksgiving guys! So tomorrow is the big day. I hope you are all prepared and ready to feast, I know I am! Of course, with any good food you need an even better drink so I wanted to do a Sips With Sami Thanksgiving edition. The featured drink: Cranberry Moscow Mule. It's pretty simple and quick to make and totally festive for Thanksgiving. Also, it tastes amazing (duh). I hope you enjoy!
Cranberry Moscow Mule:
Total Time: ~ 5-10 minutes
Serves: 2
Ingredients:
 16 ounces of ginger beer
 2 limes
 2 shots of vodka (or more if you like it stronger)
 2 tablespoons of cranberry juice
 Slices of lime and raw cranberries to make it pretty AF
Instructions:
Combine and stir all the ingredients
Pour over ice
Garnish with a slice of lime and raw cranberries
Enjoy! (seriously the shortest instructions ever haha)
Side note: I highly suggest using copper mugs for this drink because that is the proper cup for a moscow mule and it's also pretty 🙂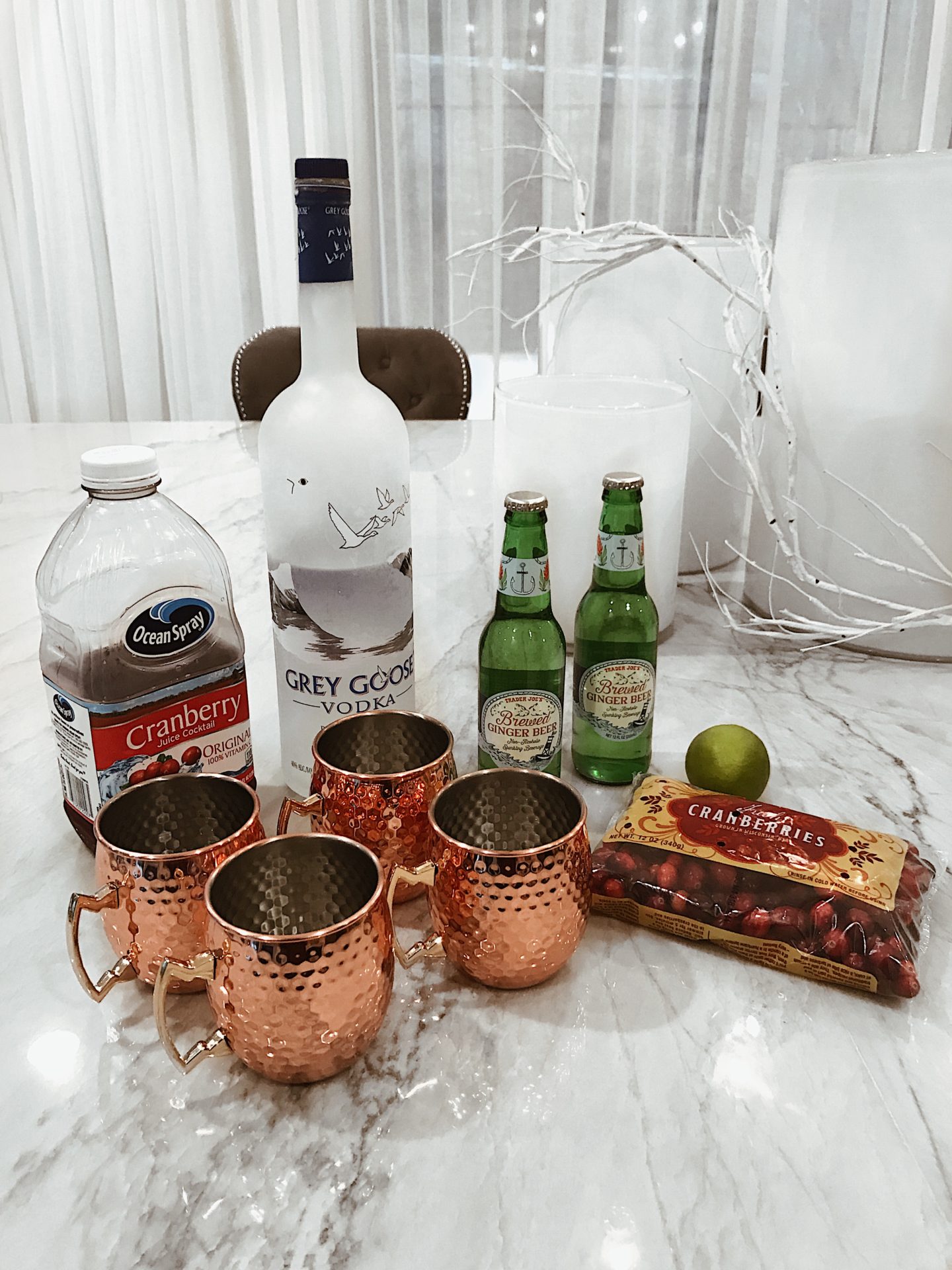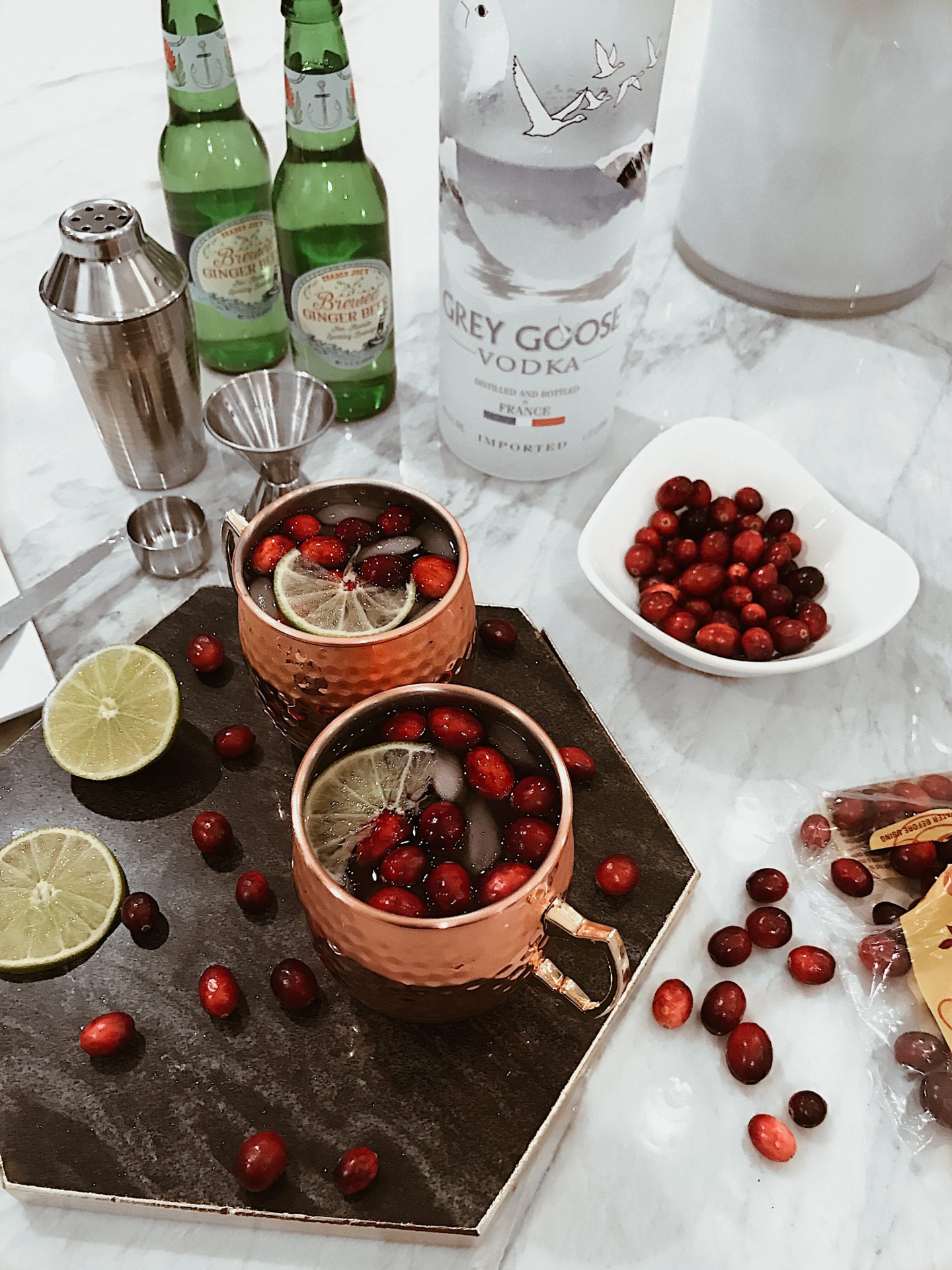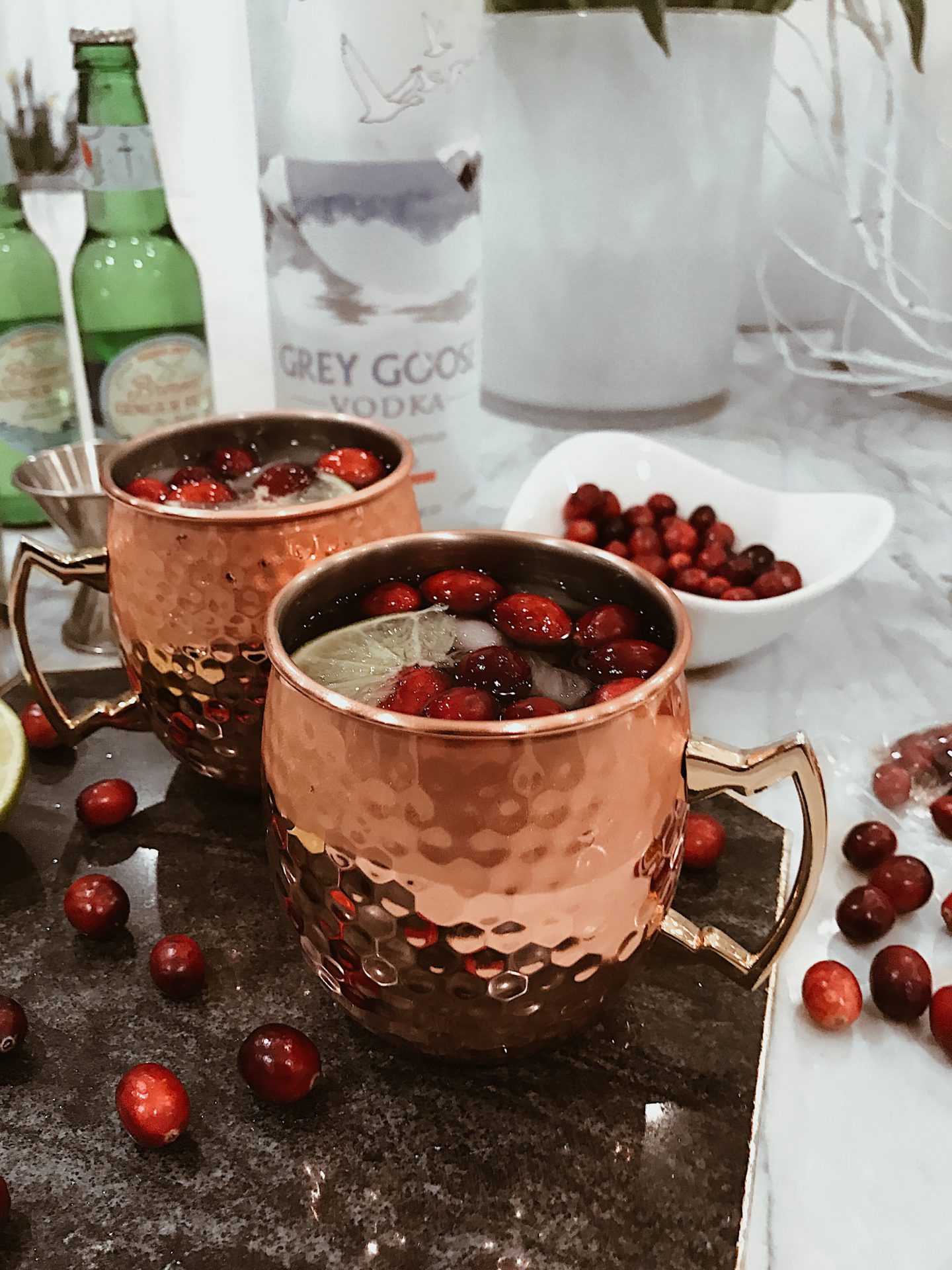 Have any of you tried this drink before? Or do you have any other go to Thanksgiving drinks? Would love to hear your thoughts! Thank you for reading as always and wishing you all a very happy Thanksgiving!
SHOP:
Xo, S
SaveSave
SaveSave
SaveSave
SaveSave