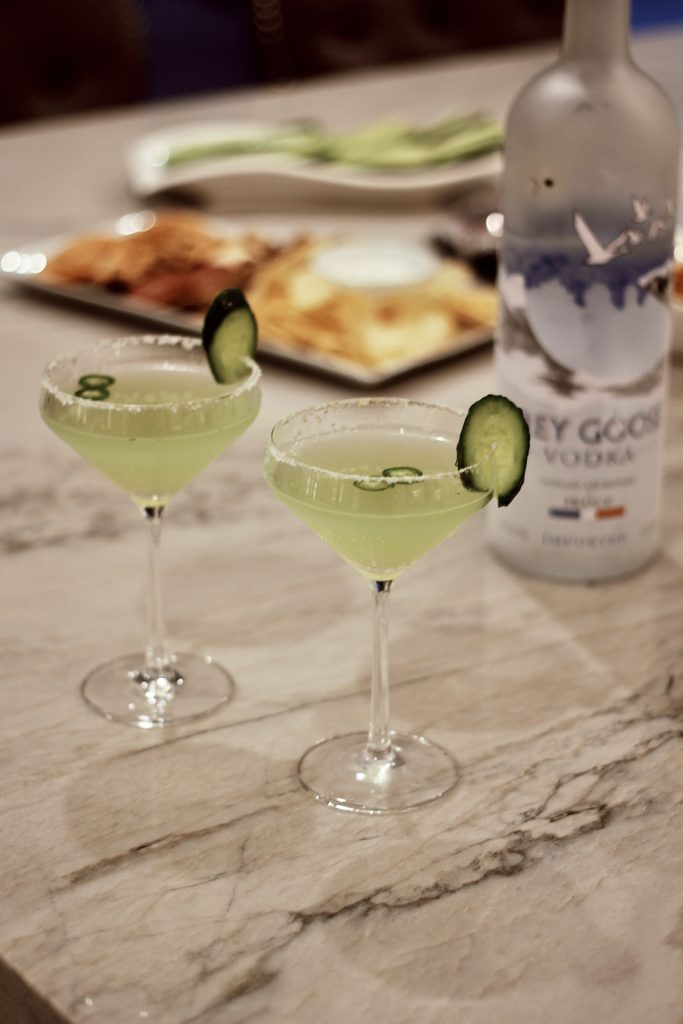 It's Sunday Funday, and I wanted to end the weekend by sharing a drink recipe from last night with you guys. Cucumber Jalapeño Martini! I absolutely love spicy foods, so why not make a spicy drink. Not only is this refreshing, but it has a kick which I love!
Cucumber Jalapeño Martini:
Total time: ~10 minutes
Serves: 2
Ingredients:
1 tablespoon of jalapeño pepper chopped
1 tablespoon of cucumber chopped
4 ounces of vodka (+ or – depending on how strong you like your drinks)
2 ounces of soda water
1 tablespoon simple syrup
cucumber slices for garnish
jalapeño rings for garnish
Instructions:
Place jalapeño and cucumber in a shaker and muddle
Add ice, simple syrup, and vodka
Shake well then top with soda water
Strain the cocktail into martini glass
Garnish with cucumber slices and jalapeño rings
Serve and enjoy!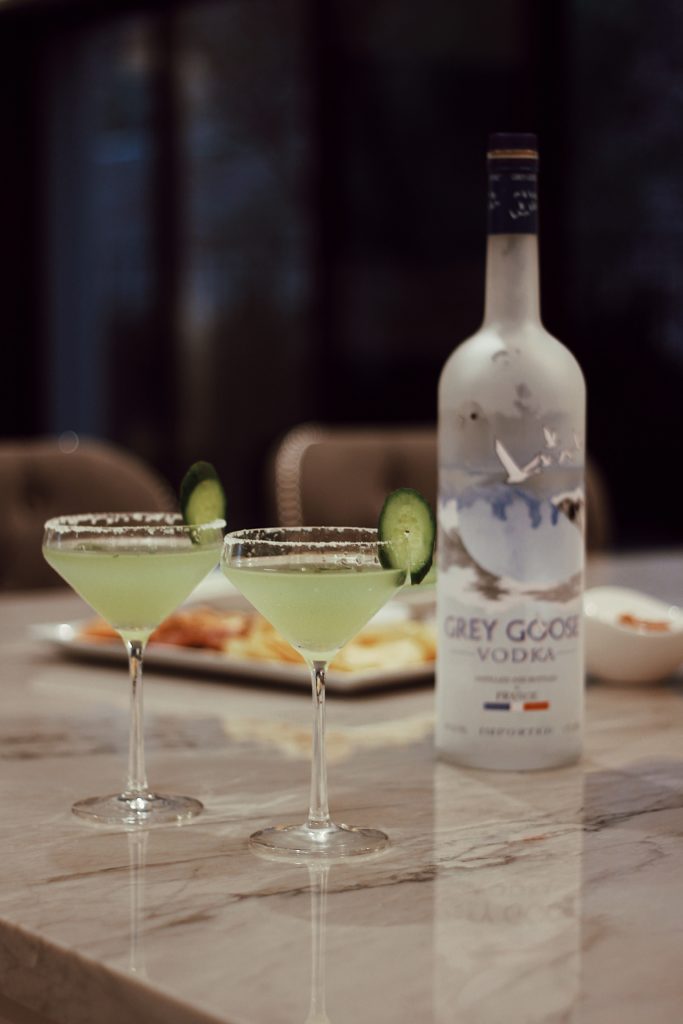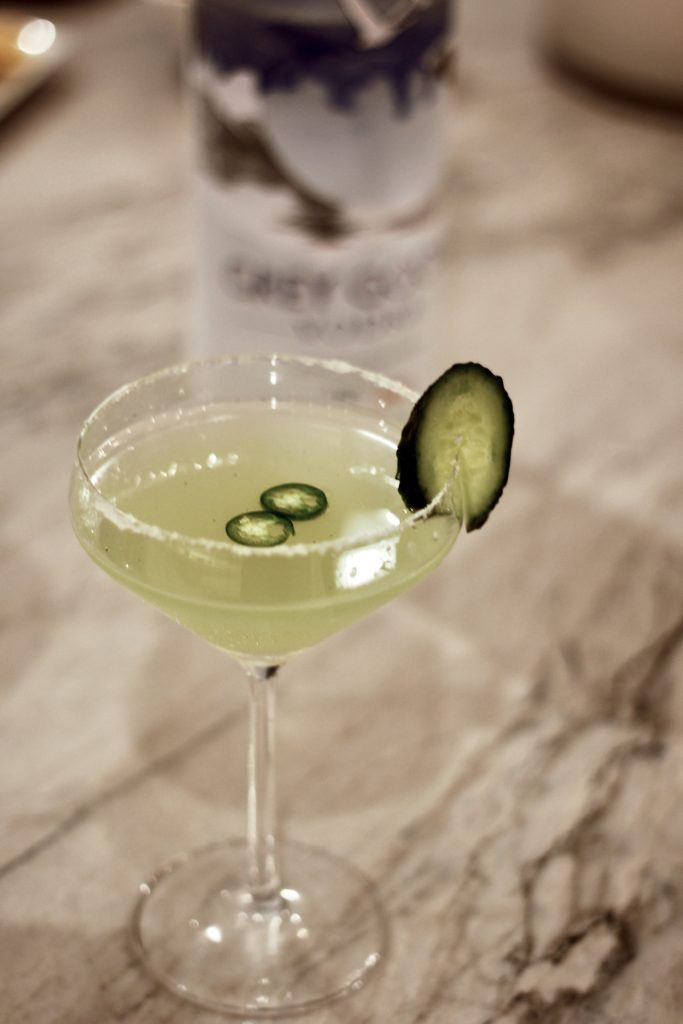 For this cocktail I opted for Grey Goose vodka. Thanks to Minibar Delivery I was able to get this delivered to my door in two days, just in time for the weekend! Use code SAMIRA for $10 off your first order 🙂
Shop the martini glasses:
SaveSave
SaveSave
SaveSave
SaveSave
SaveSave