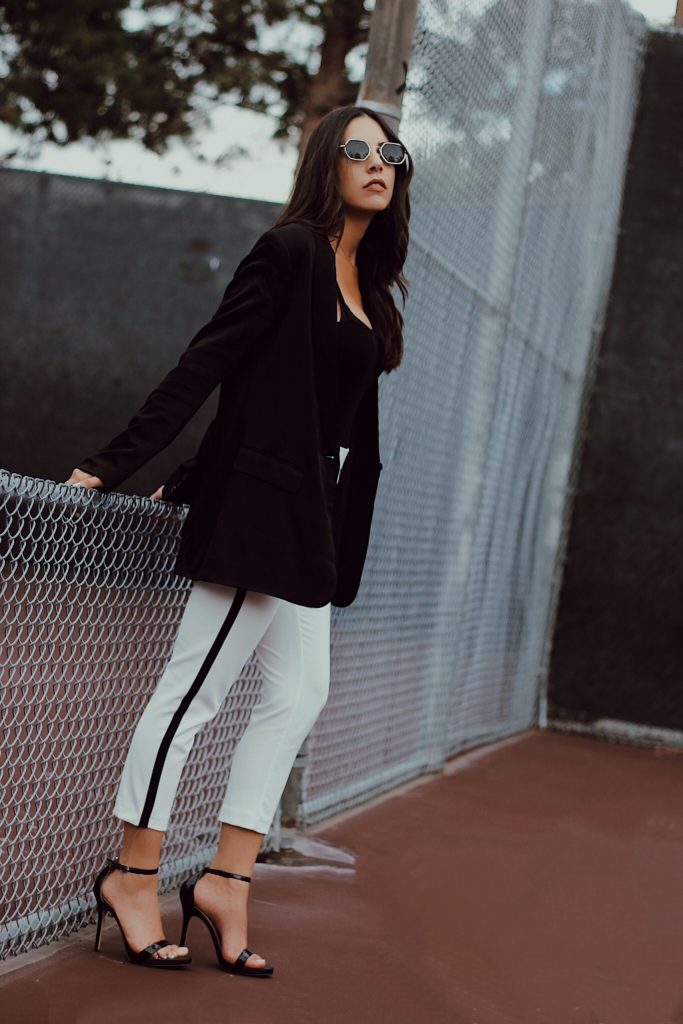 Happy Tuesday all! I just got back from spending the weekend in San Francisco and had such a great time. My sister and my best friend both live there, so I always love to take any opportunity I have to visit them. Today's post is all about this chic, classy, yet sexy look. Lately, I have found myself drawn to pant suits and blazers. Something about it screams edge to me. I also think its a bit masculine, yet feminine which is something I always like to try since my style isn't too girly. What I love most about this look is that it is something that can take you from day to night. From the office to dinner. And so much more.
Pair it with mules or flats for a day in the office, and once the clock strikes 5 and you're out, throw on some heels and you're ready for a night out. It's crazy what a difference shoes can make to your look, but it is seriously one item that can change the entire vibe of your outfit. I can't tell you how many times I've worn something all day, and all I had to do was change my shoes to go out at night to give my look an entirely different feel.
For this post, I paired the look with one strap heels. These are my absolute go-to heels. They're comfortable as hell and are classics, yet still sexy. If you would rather wear a closed toe shoe, a pair of classic pumps would love amazing as well! One of the best things about this look is that it wasn't an expensive outfit to create. The pants are Zara, tank is Forever 21, and the blazer is H&M. All super super affordable pieces, which is my favorite because let's be real, my style is always evolving so I try to stay away from super expensive clothing (unless it's timeless or formal wear) so I won't feel too bad when I'm over it.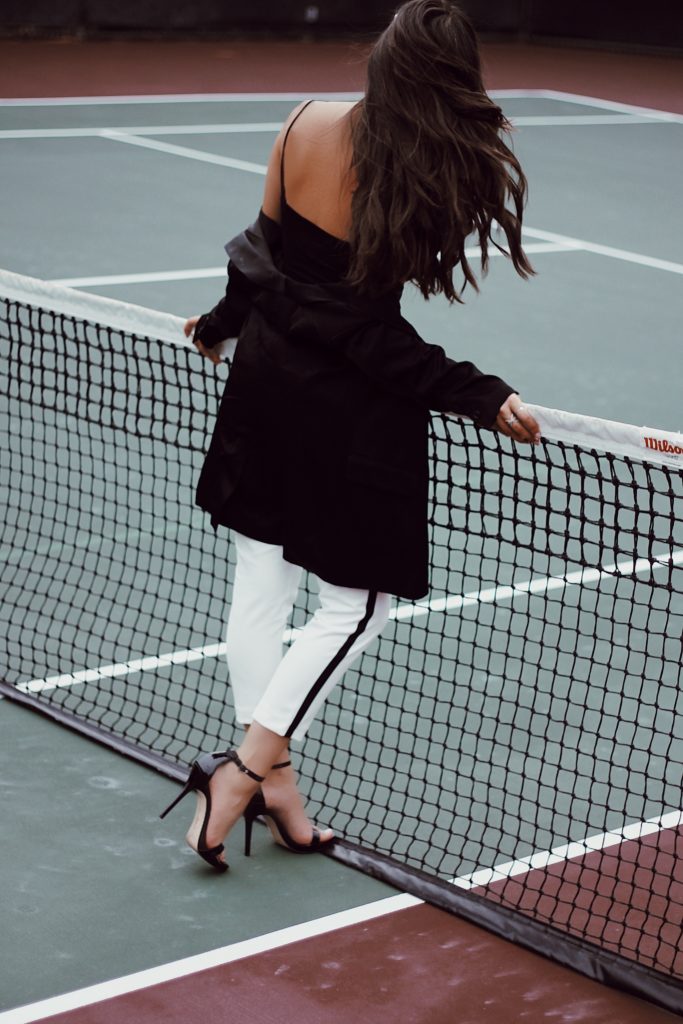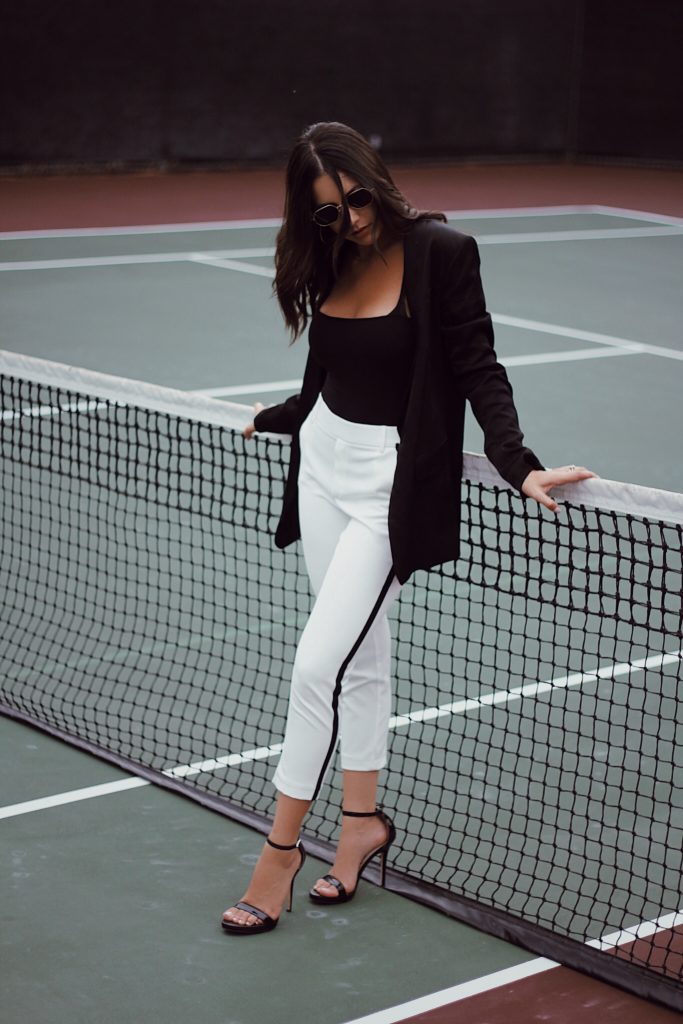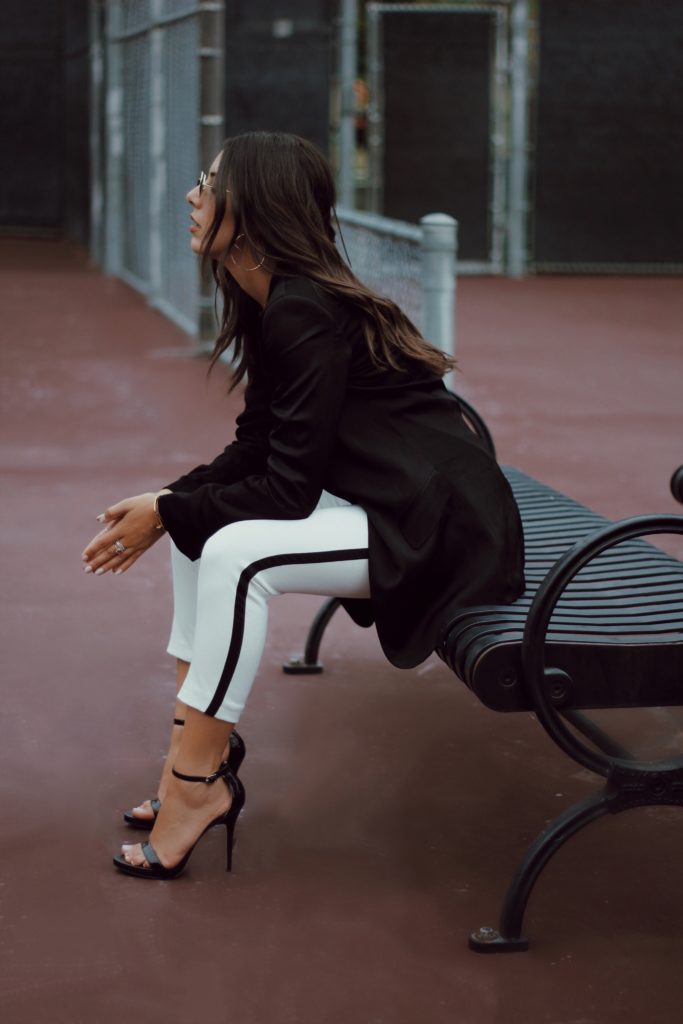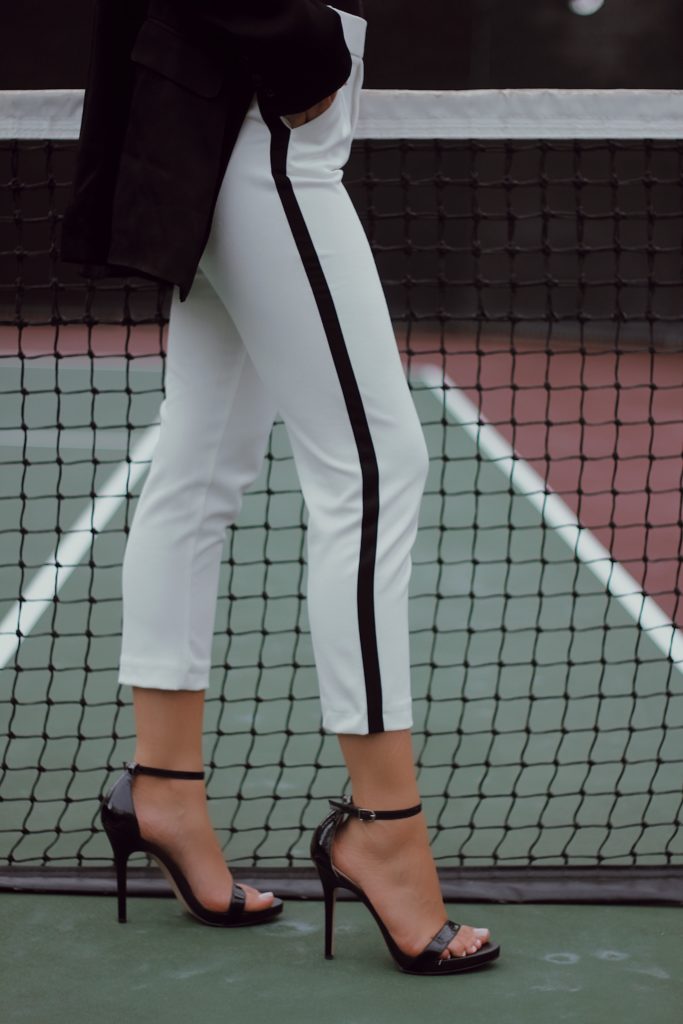 Pants: Zara | Tank: Forever 21 | Blazer: H&M | Heels: Sam Edelman | Sunnies: RayBan dupe from Amazon (direct link below)
Get the look:
Thanks for stopping by, xo
SaveSave
SaveSave
SaveSave
SaveSave