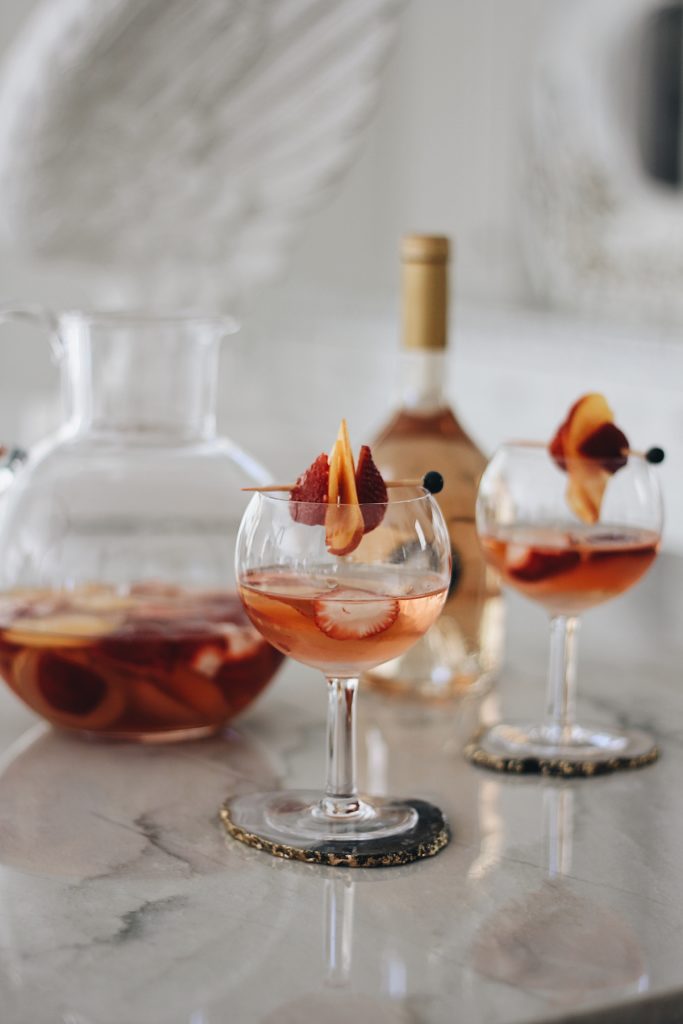 TGIF! I'm so happy it's the weekend finally and theres no better way to start the weekend than with some Sangria. Rosé Sangria that is. Rosé is my favorite type of wine and I wanted to somehow incorporate it into a cocktail so I thought a Sangria would be the best way to do that. Let me tell you.. this recipe is SO easy. There are quite a few different ways to make this, I like to keep it simple and only use Rosé as my choice of alcohol, but you can definitely customize this to the type of Sangria you like. This recipe is definitely the easiest one though!
Rosé Sangria:
Total Time: ~10 min
Serves: 4-6
Ingredients: 
2 pears
2 peaches
1 cup of strawberries
1/2 cup of sugar
1/4 cup of triple sec
1 bottle of Rosé wine, chilled
Directions:
To make the simple syrup, bring 1/2 cup of water to boil. Remove heat, add the sugar and stir until sugar is completely dissolved. Let it cool
Slice strawberries in half or in quarters. Thinly slice pears and peaches. Make sure you keep a few on the side to garnish later.
Put the fruits in a pitcher, add triple sec, add simple syrup, and add wine and stir.
Garnish each glass with the fruit
Enjoy!
Like I had mentioned above, this drink is totally customizable! I wanted to make the quickest and simplest version, but you can definitely add any other alcohol you'd like to make this stronger and tailored to your taste. Happy Weekend!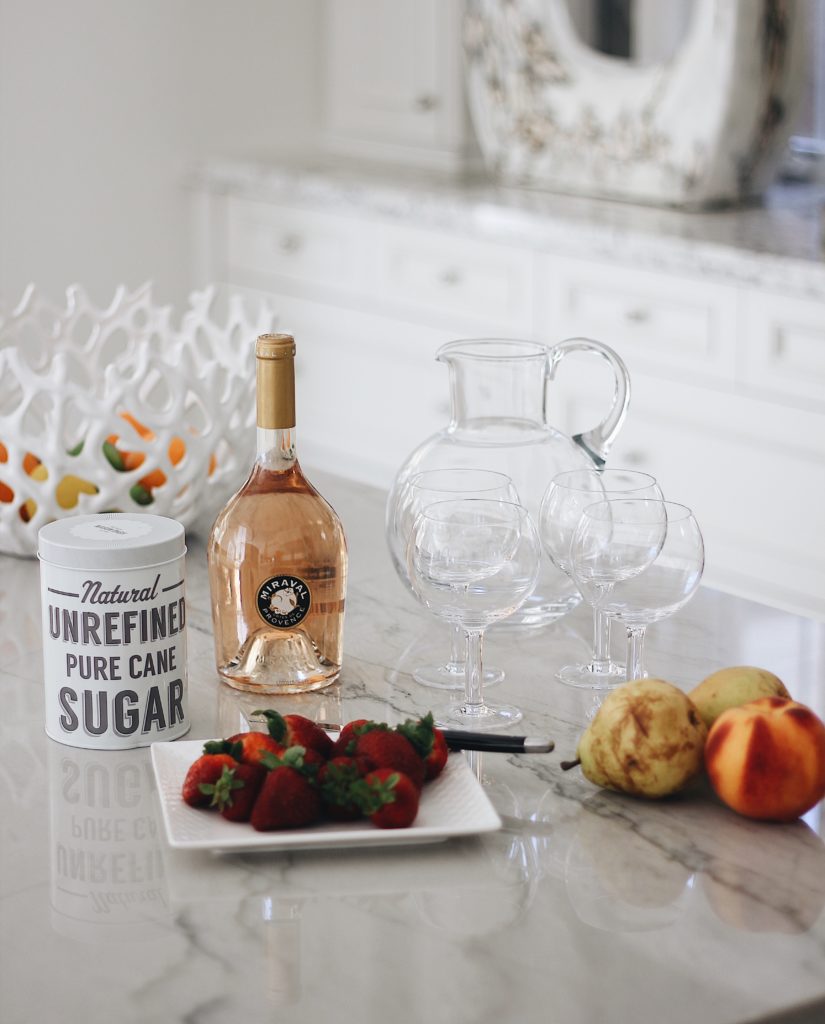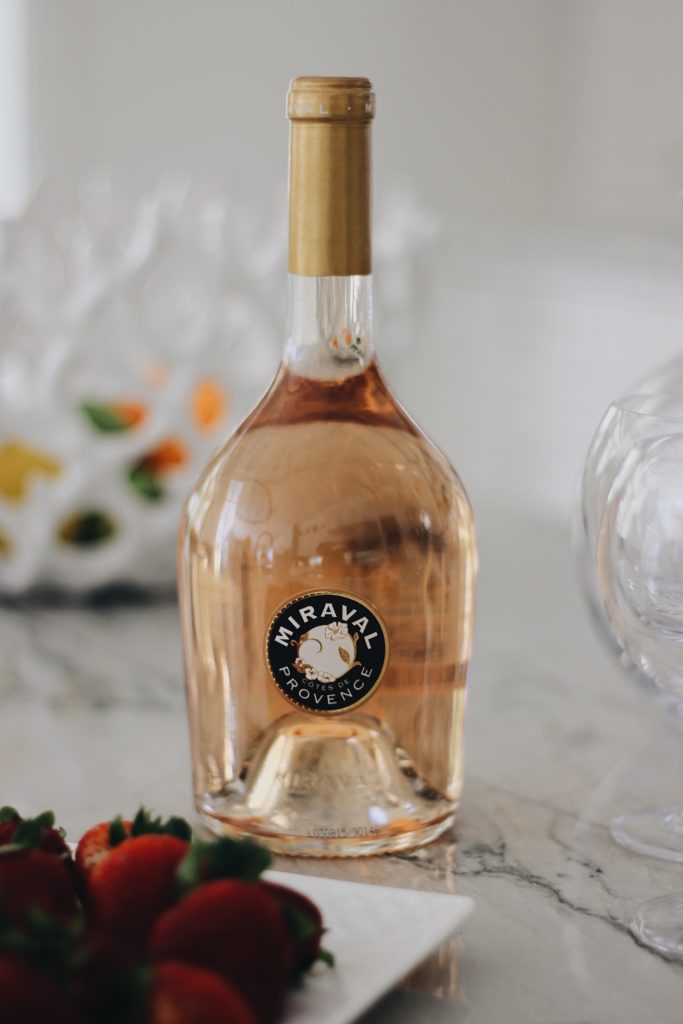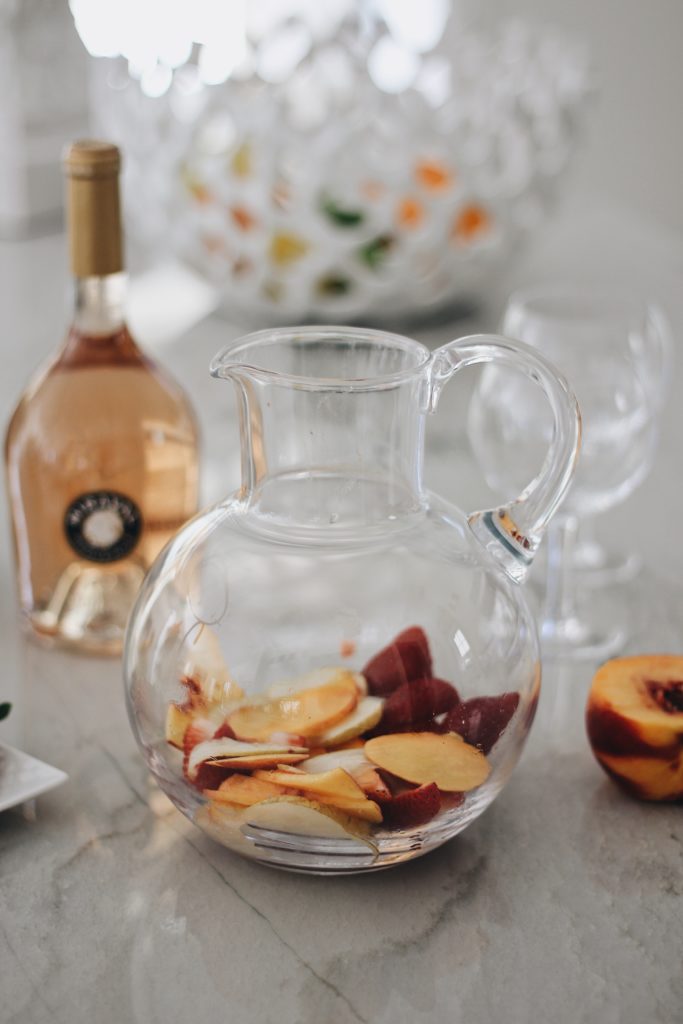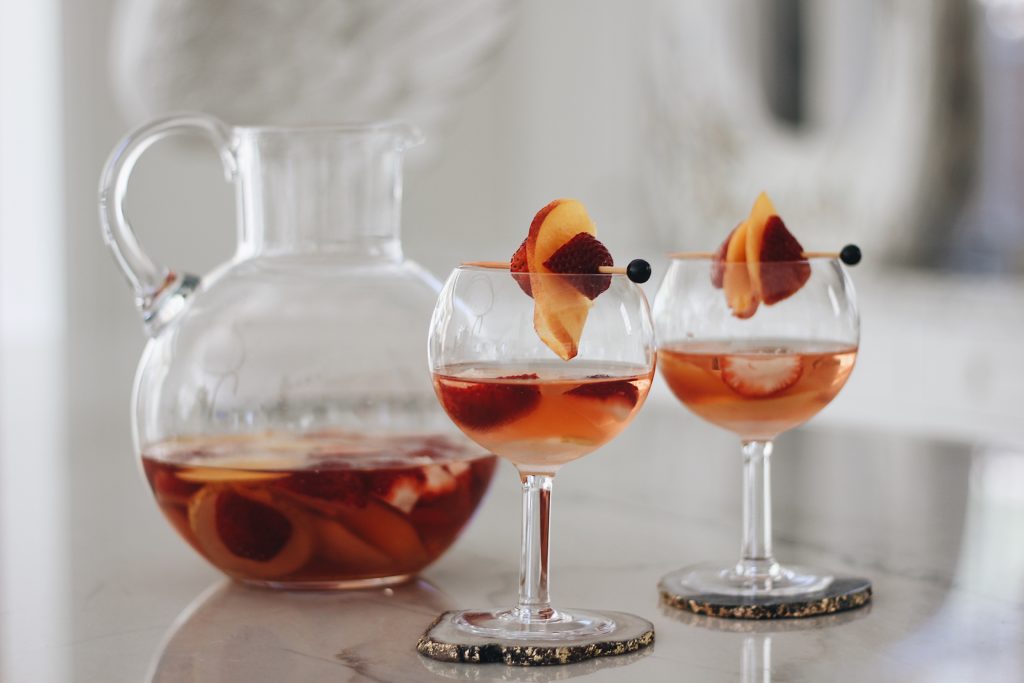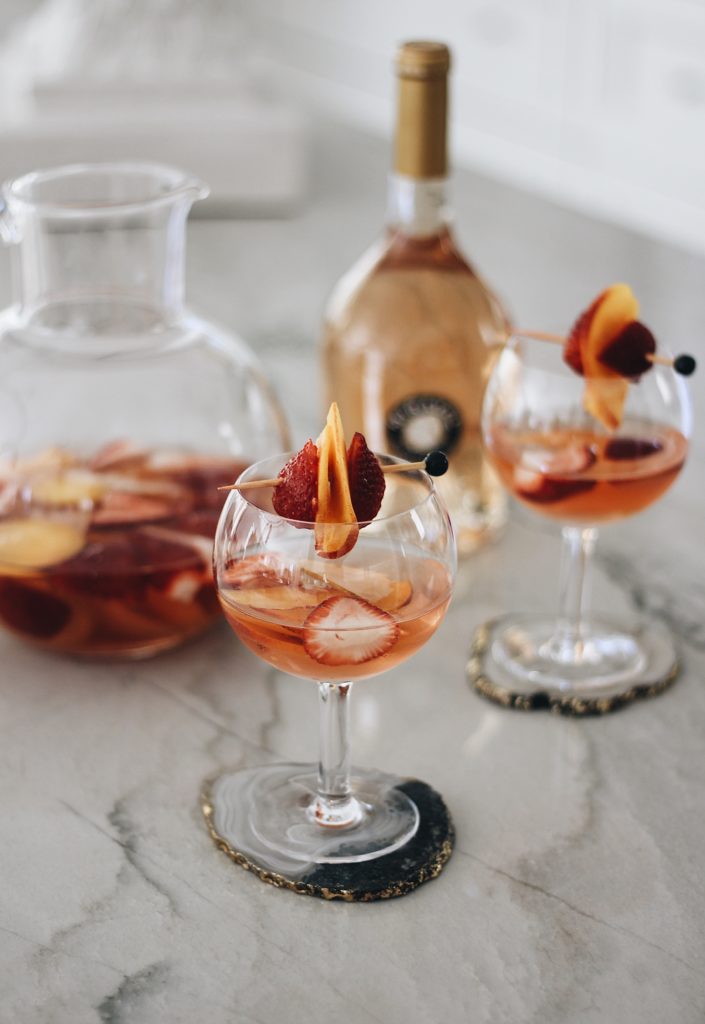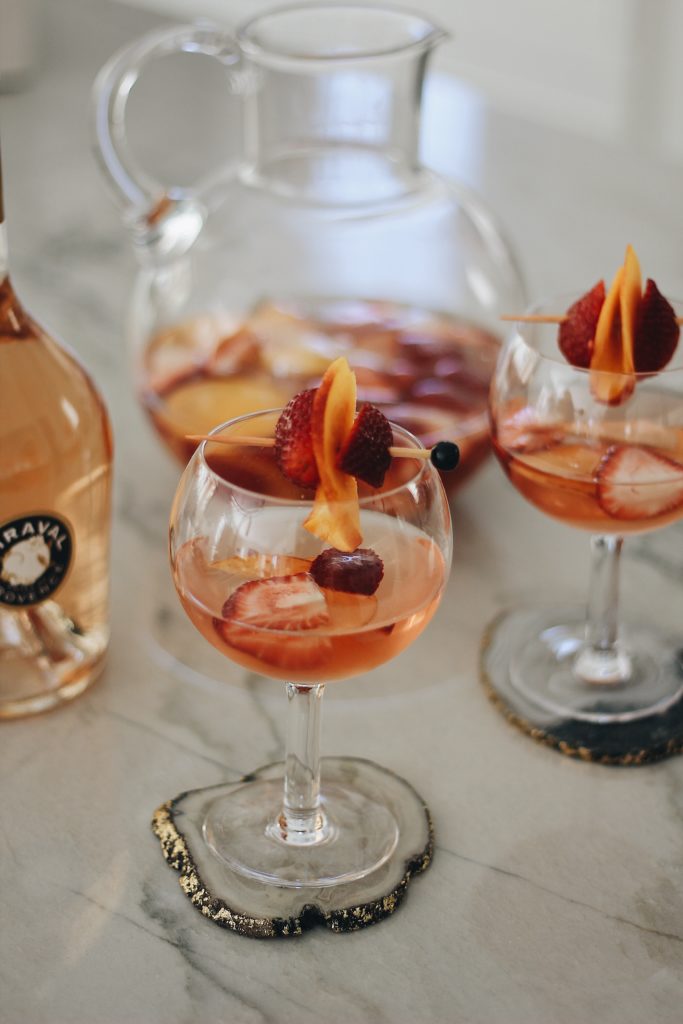 As always, thanks for reading! Xo
SaveSave