**Disclosure: This post is sponsored by Zappos; all thoughts and opinions are my own**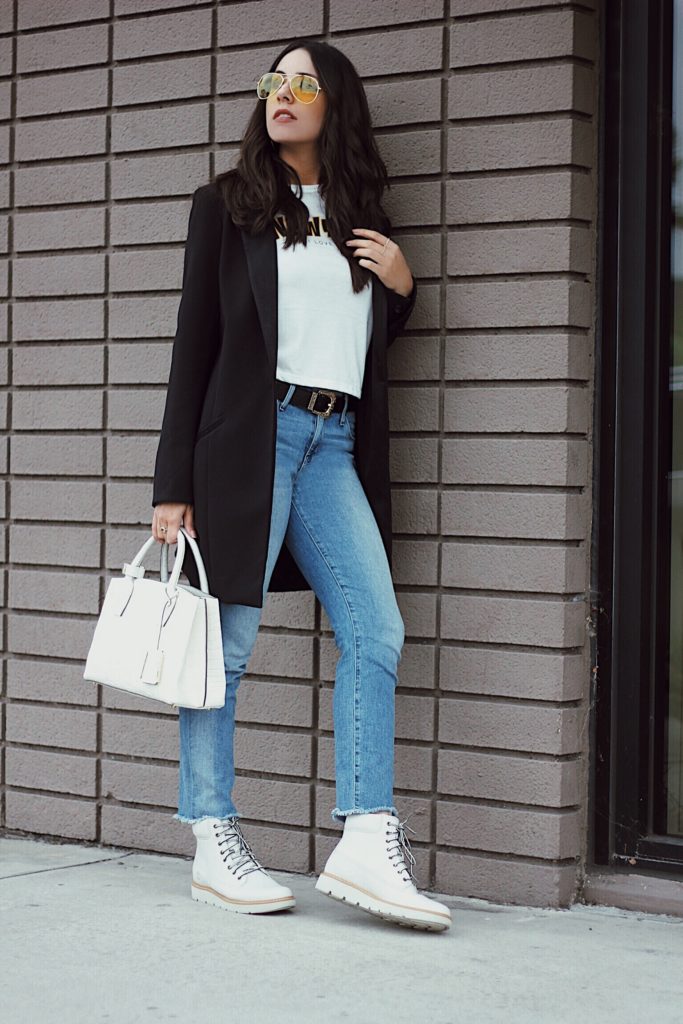 Happy Wednesday guys! For today's post I'm super excited to share with you a look I styled with my brand new Timberlands I recently got from Zappos. I am rocking the Kenniston boot by Timberland and let me tell you, you can style this boot in SO many ways. I love how it is so versatile; it's trendy, comfortable, and can be worn so many different ways. I am hitting the #ModernTrail with Timberland and whether you're spending the day outdoors or heading to lunch with your girlfriends, the options on how you can style this boot are endless. For my look today I opted for a casual, yet chic look. I live in my denim jeans and sometimes I like to dress it up with a blazer but still keep it casual with a graphic tee and my shoes. These Timberlands are the perfect shoe for this look because it gives me that cool and laid back look, while still staying trendy and stylish!
Some other ways I plan on styling this boot are with a floral dress and denim jacket, an all black look, and definitely with activewear. I also am loving the color! I have been looking for a white boot for a while now so I was super excited to get these. Also, the cool thing about these is that they have a bit of a wedge heel, but it's still a flat shoe style. So you get the extra inches, while still staying comfortable. Win win!
When I'm looking for shoes, of course the look is important to me, but what is even more important is the comfort. Have you ever bought a pair of shoes that you were so excited about, but later found out they were literally the most uncomfortable shoe ever? I definitely have, and suddenly regret purchasing the pair. Timberland is known for their comfortable shoes and there is nothing I love more then wearing comfortable shoes that are also fashion forward. Timberlands Spring line has you covered with a wide variety of shoes to keep you looking chic, yet comfortable with their high quality and eco-conscious shoes. I never want to give up style for comfort, and with these Timberlands, I never have to 🙂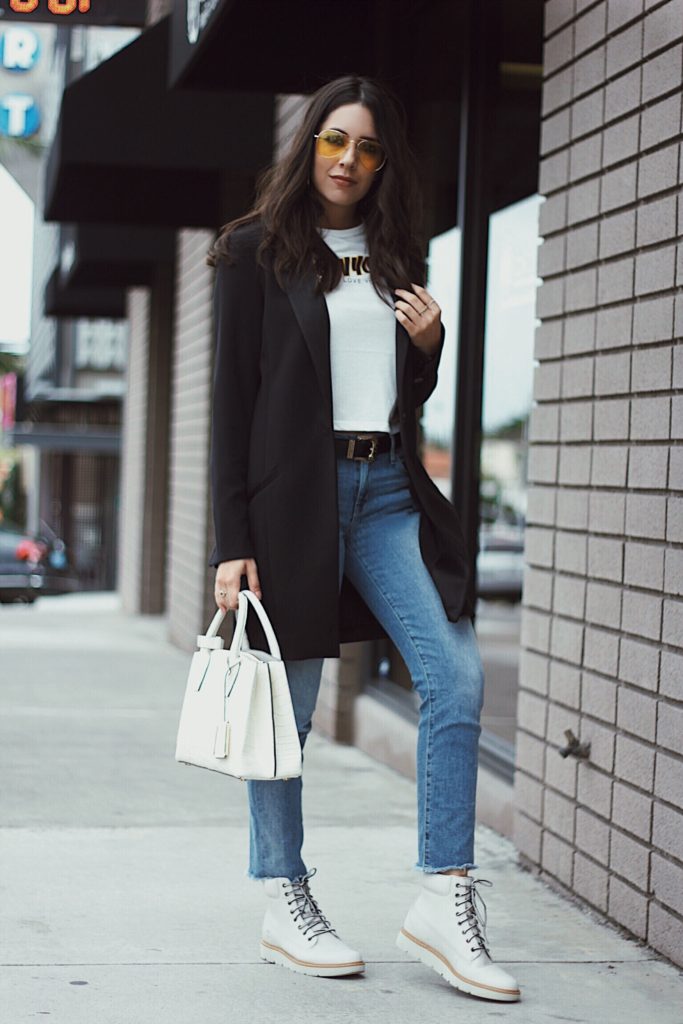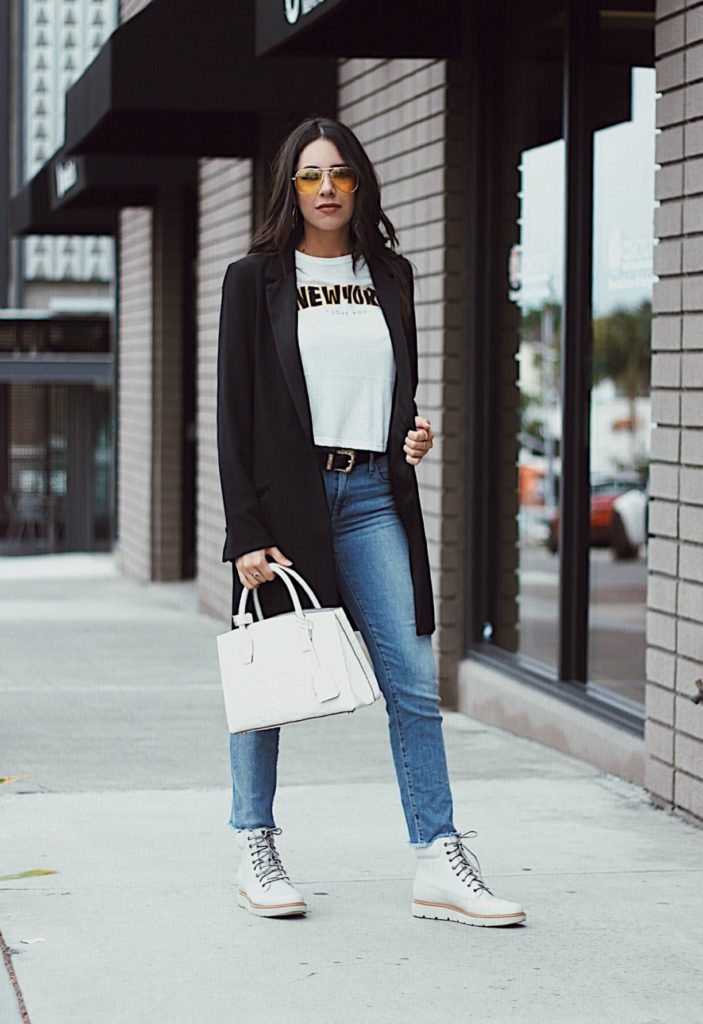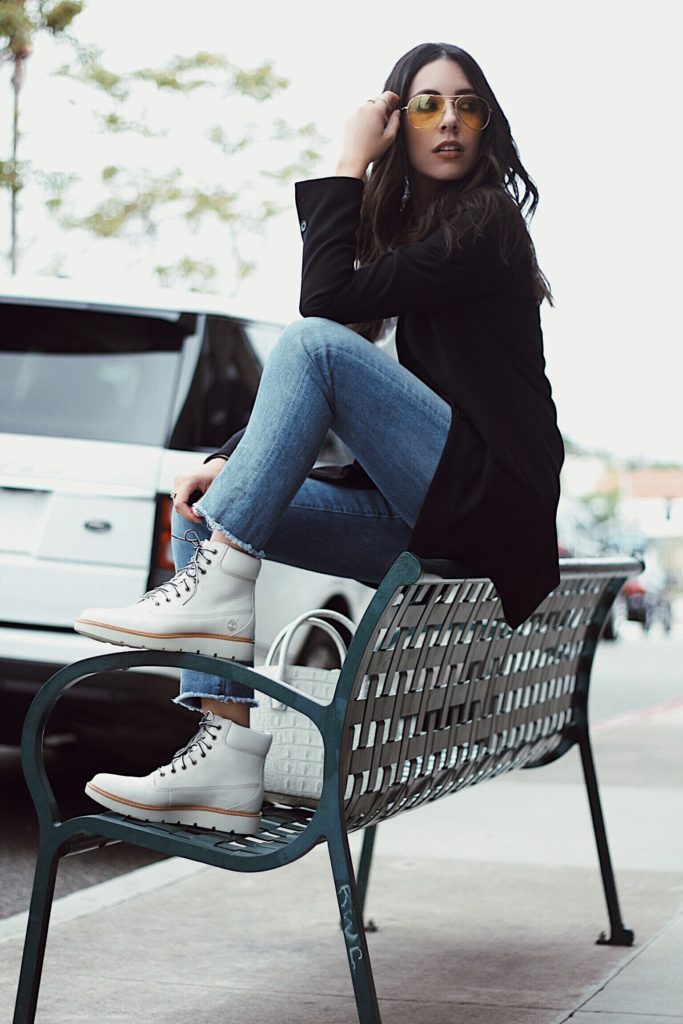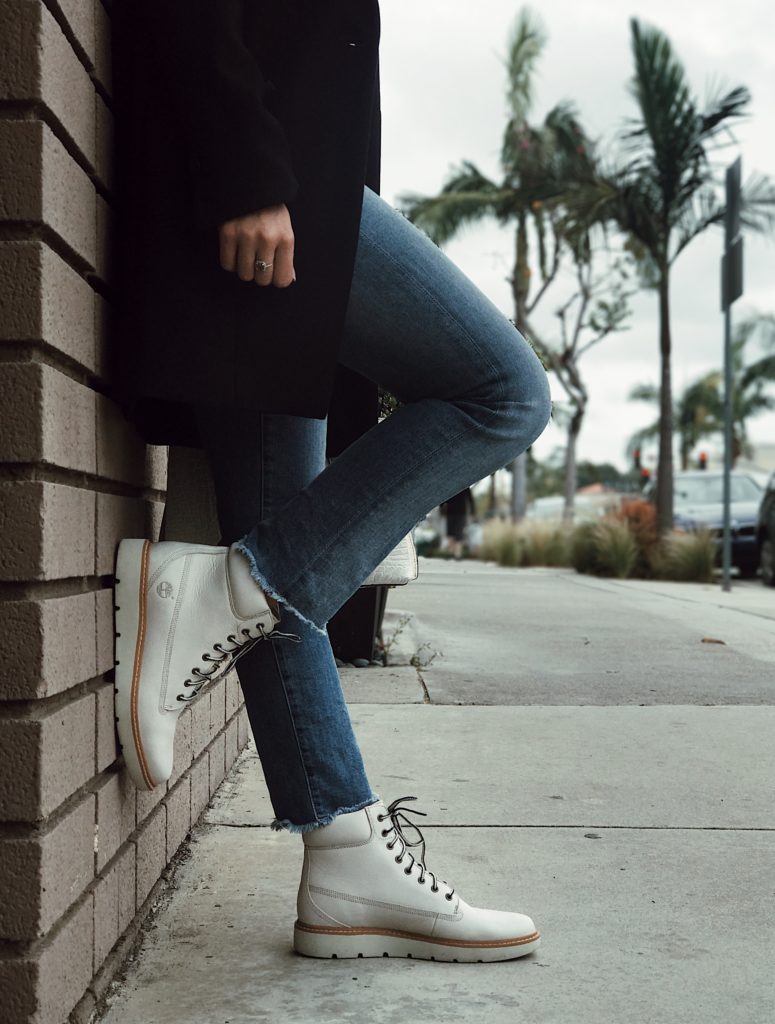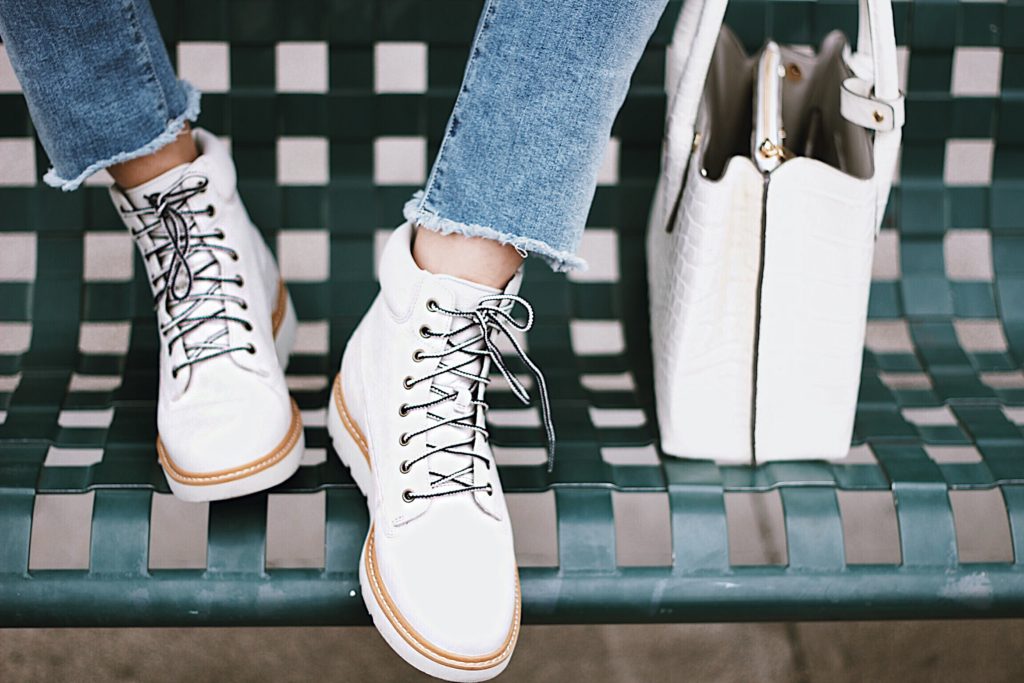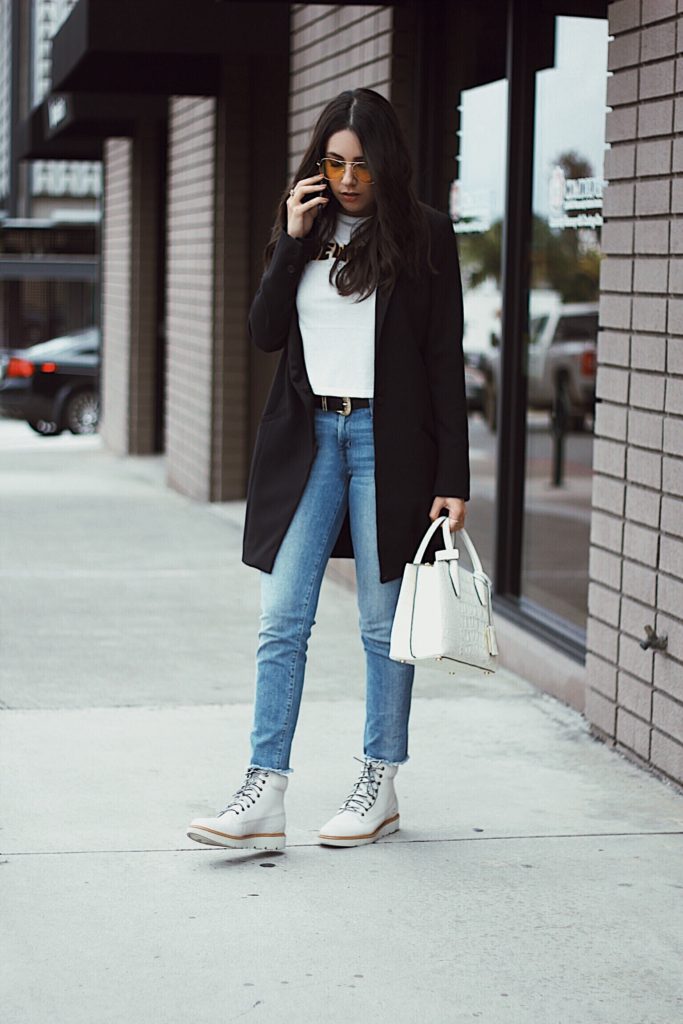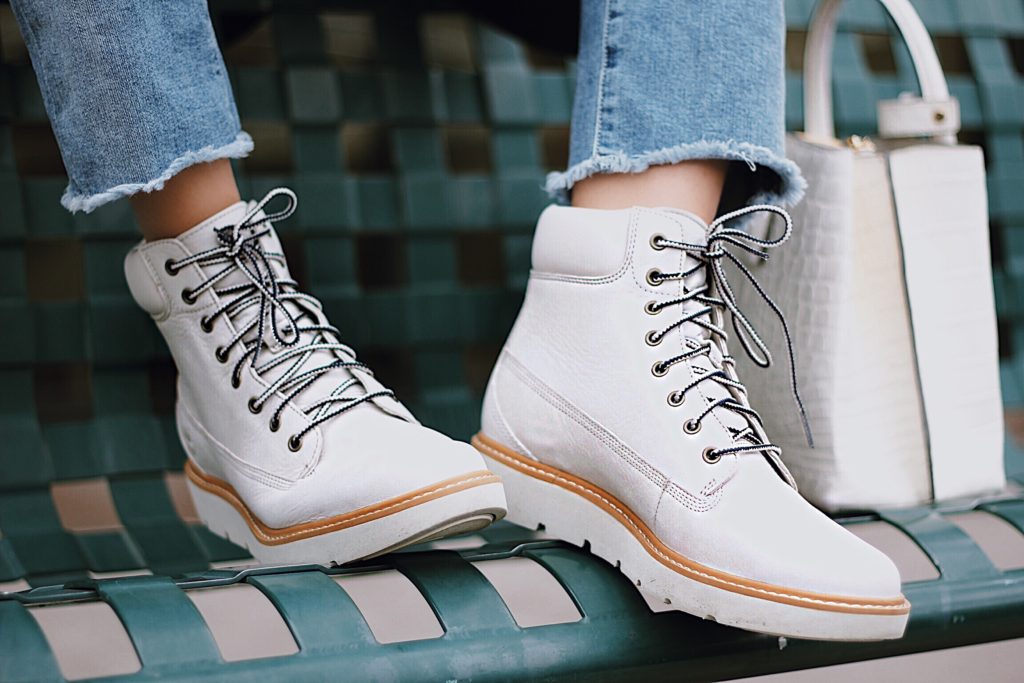 I am a huge online shopper, I love the convenience and the endless options. But I also am super picky about the websites I shop from. The two major deal breakers for me are bad return policies or shipping costs, however, when shopping with Zappos I never have to worry about either of those concerns! I am always confident with my purchases from Zappos because they offer fast and FREE shipping! Yeppp free! And on top of that you also get a 365 day return policy! Seriously.. what more could a girl (or guy) want!? With a huge range of styles and excellent customer service, shopping with Zappos is a no brainer!
Be sure to check out these Timberlands I got from Zappos, and as always thanks for reading! Xo