Happy Friday! I know I have been MIA with blog posts this past month but it has just been one crazzzzy month especially with Coachella and my Seattle trip! I recently got back from Seattle a few days ago and wanted to share my experience and all about my time spent in this rainy city.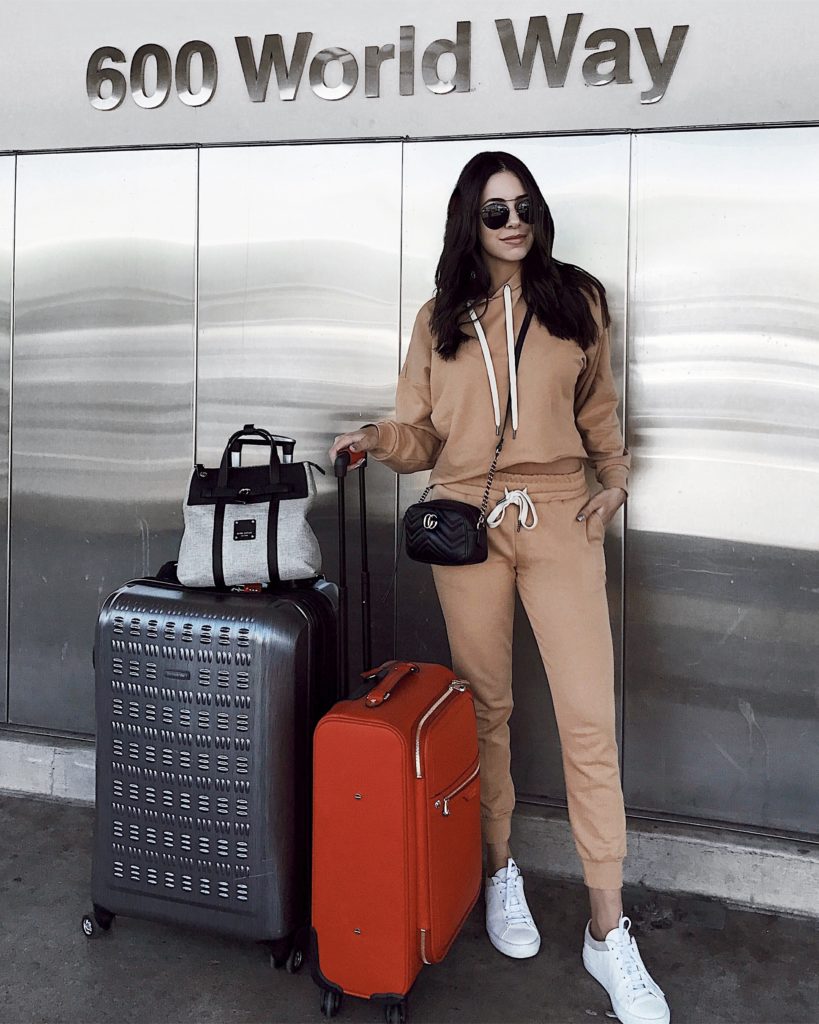 Sweatsuit: Mulberry & Grand | Red Luggage/Backpack: Henri Bendel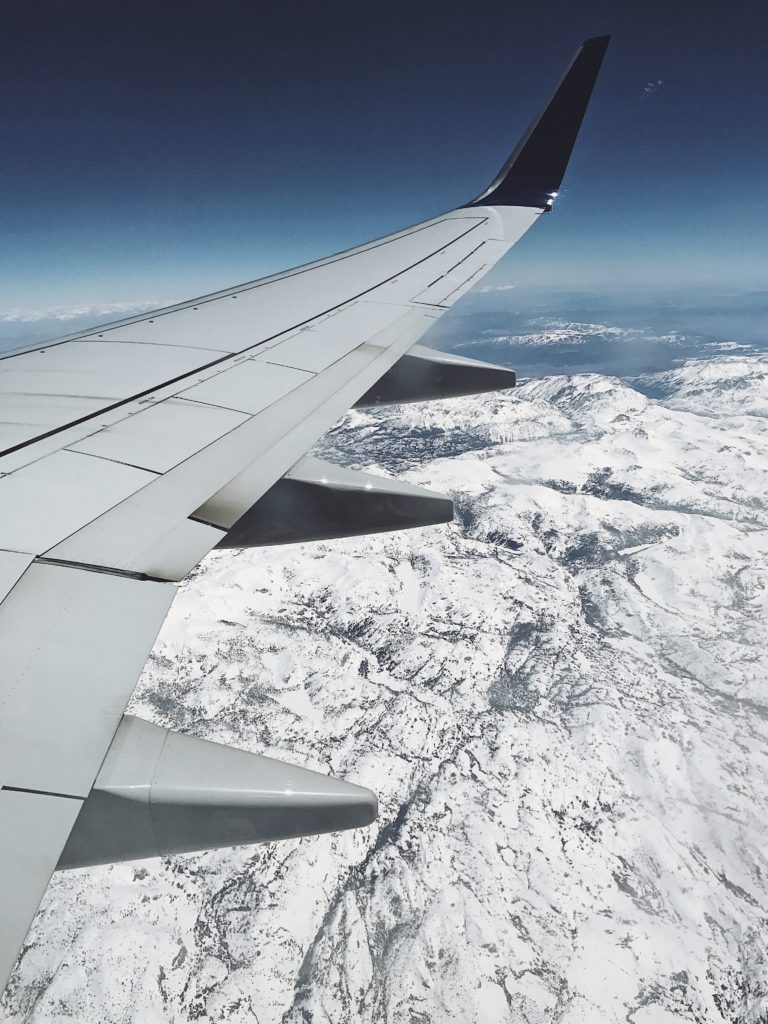 So this trip was just a fun little couples getaway with my bf, my sister, and her bf. We headed to Seattle last Thursday and came back on Sunday night which I think that was enough time to do everything we wanted to do. I think we could have done maybe one more day to explore a little more but we pretty much hit everything we wanted to do. The rain kind of slowed us down a bit but that was expected, it never stops raining in Seattle! We decided to book an AirBnb about 10 min out of the city, which worked out fine. Since we rented a car it was super convenient to around the city! I definitely recommend renting a car, unless you don't mind spending a ton on Ubers or Lyfts. For us, renting a car just made the most sense.
Day One: According to the weather app, Friday was going to be the nicest day of our trip. And it totally was. We woke up to clear, sunny skies – it was like 73 degrees! It was perfect. So we drove about 30 min out of the city to this beautiful waterfall, Snoqualmie Falls. This is a must see!!! I seriously could not believe that this was literally 30 min away from the city. It was gorgeous! We spent some time there, took some photos and went down to the lower level as well. There isn't much to do in that area but there are some really cute spots to eat and even a casino!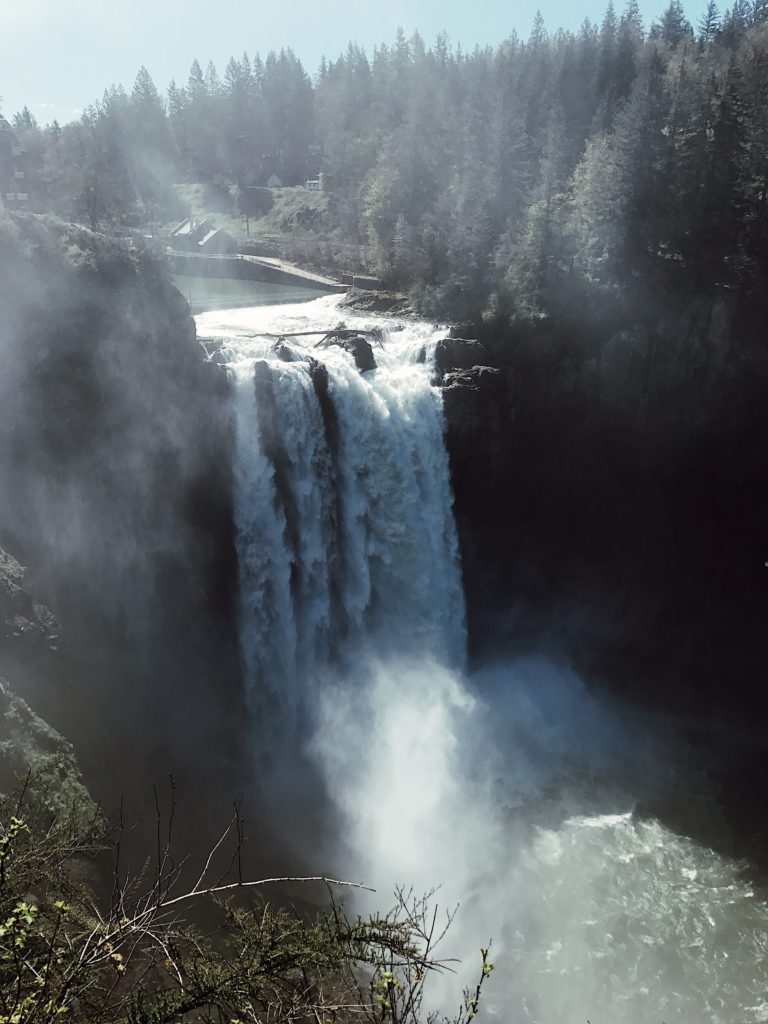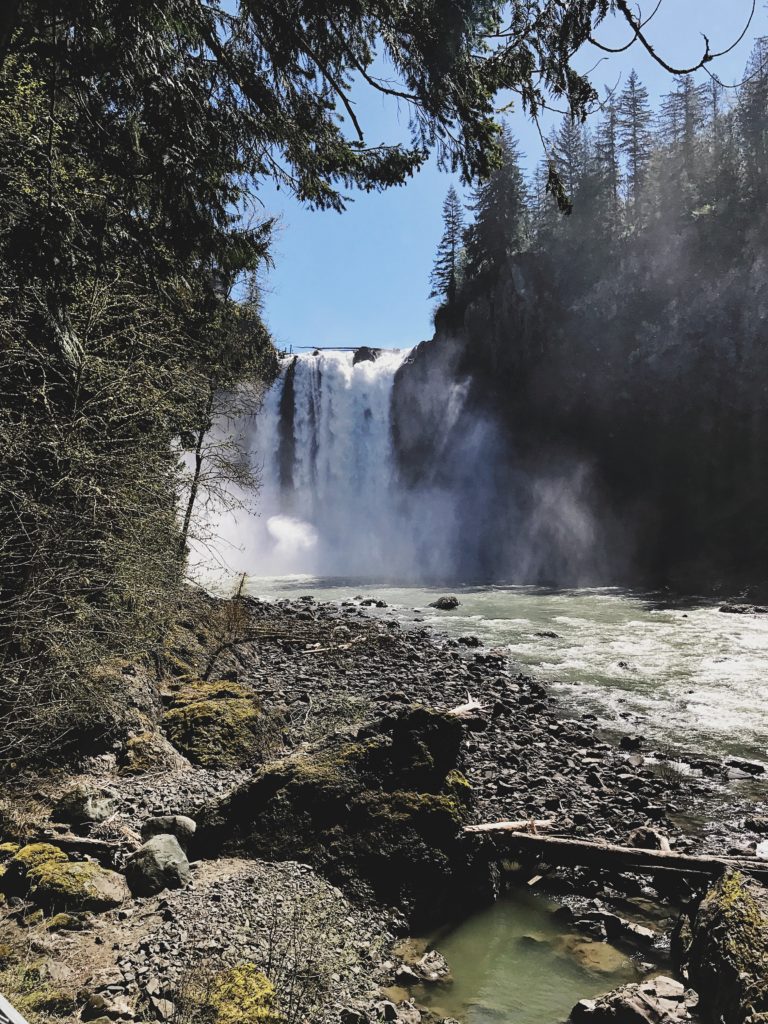 After spending some time there we headed back to the city for happy hour at this delicious mexican spot, Barrio. SO good! The happy hour was sooo good. Totally recommend it. Afterwards we walked around a bit and then headed to the Starbucks Reserve. This was SO cool; it was a huge Starbucks where you could pretty much see everything that goes on behind the scenes. You could see the coffee beans being roasted, and even do a coffee tasting. So fun! We tried the iced coffee flight and the affogato – so good! Once we finished up, we headed back to the AirBnb to rest up a bit before heading out for the night.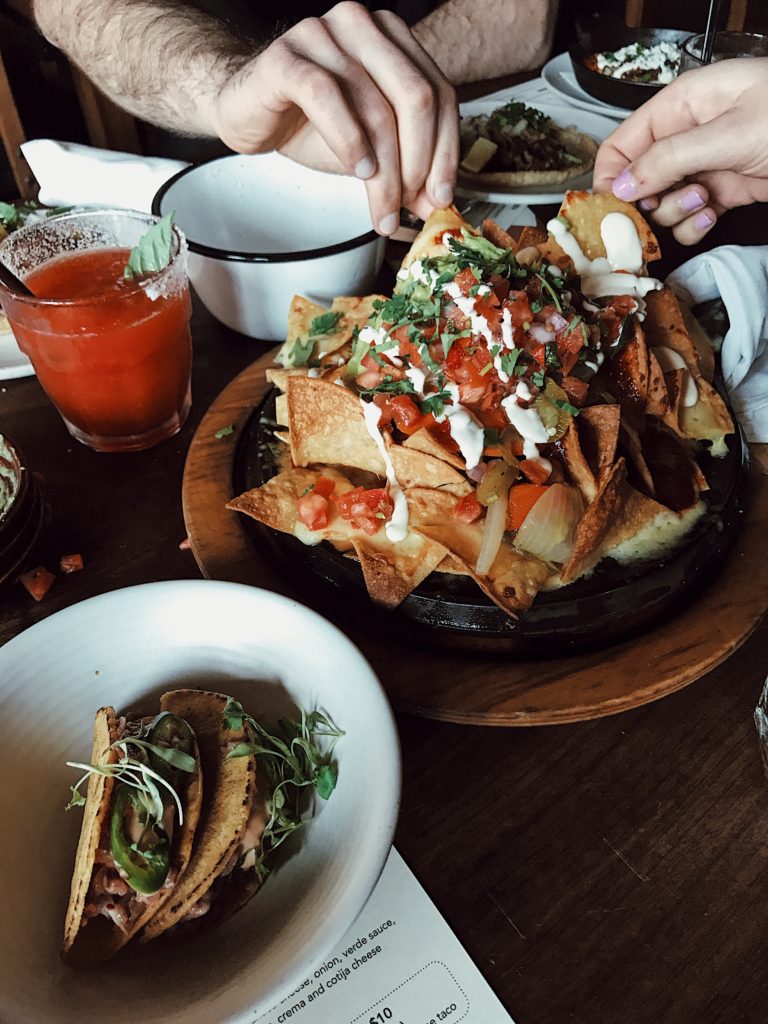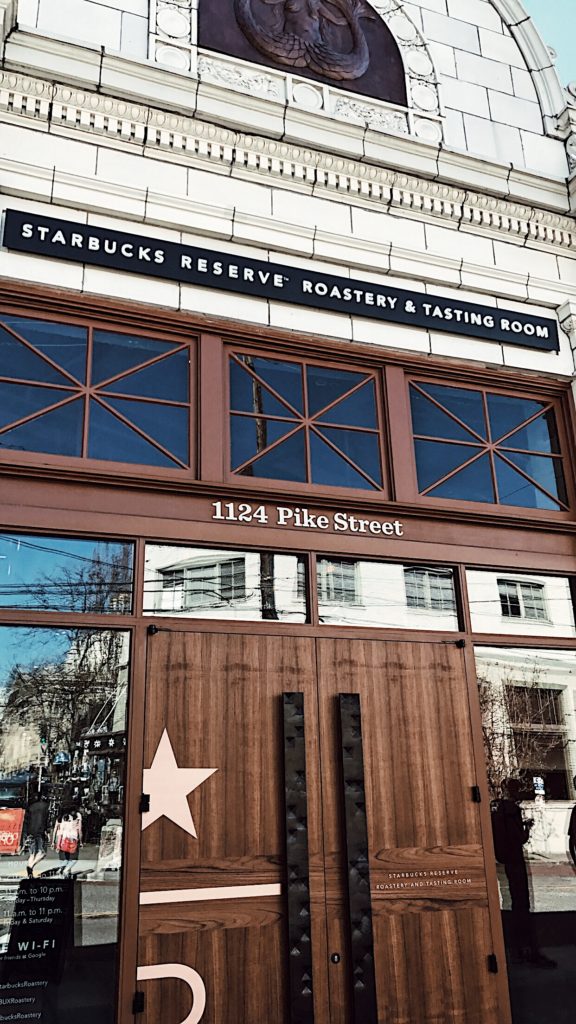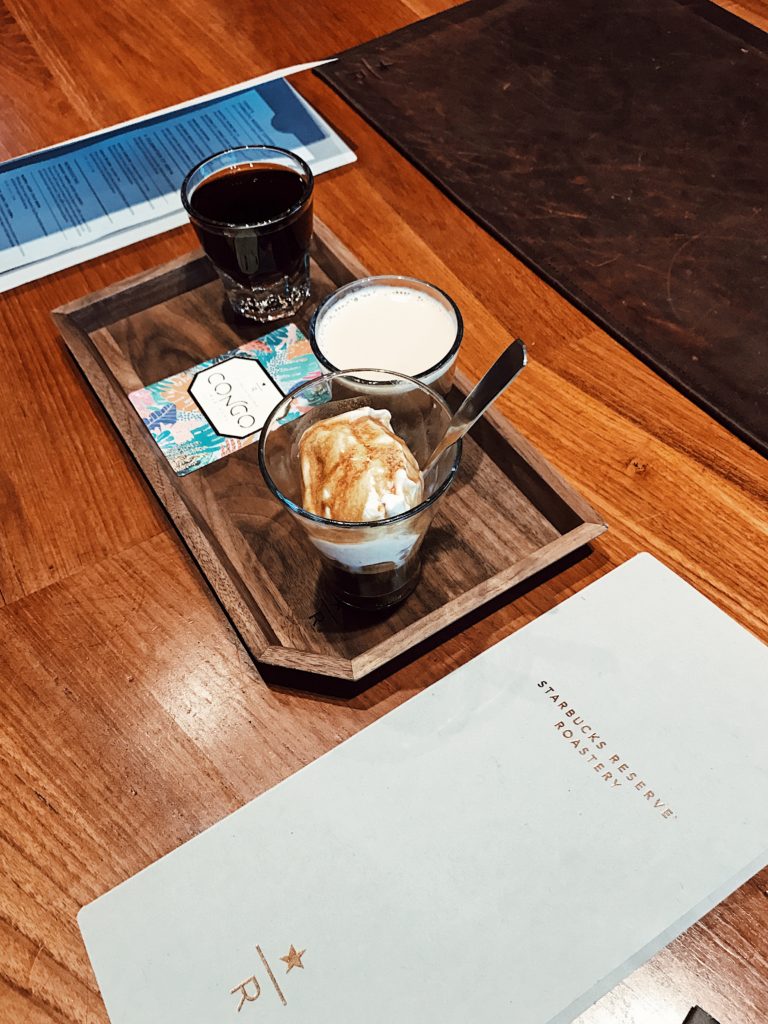 We headed out around 9 and went to some pretty cool spots. We started off the night at Needle and Thread, this place is a must. But you need to make a reservation! It's a cool experience and a little different than your typical bar.You go up this passageway to get there and once you're in it's like a little speakeasy. The bartender basically will ask you what you like and don't like in a drink and he or she will make a drink tailored to your taste. Pretty cool. If you're more a redbull vodka person, then don't go here!! Lol! Or go.. and try something new! The atmosphere and ambiance is super intimate, yet cool and fun. After Needle and Thread we headed to Canon. Another cool ambiance with even cooler drinks! After we finished up there we walked around Capitol Hill and went to some other spots before we headed home. PS – Cap Hill is seriously poppin at night, so many fun spots and so many people!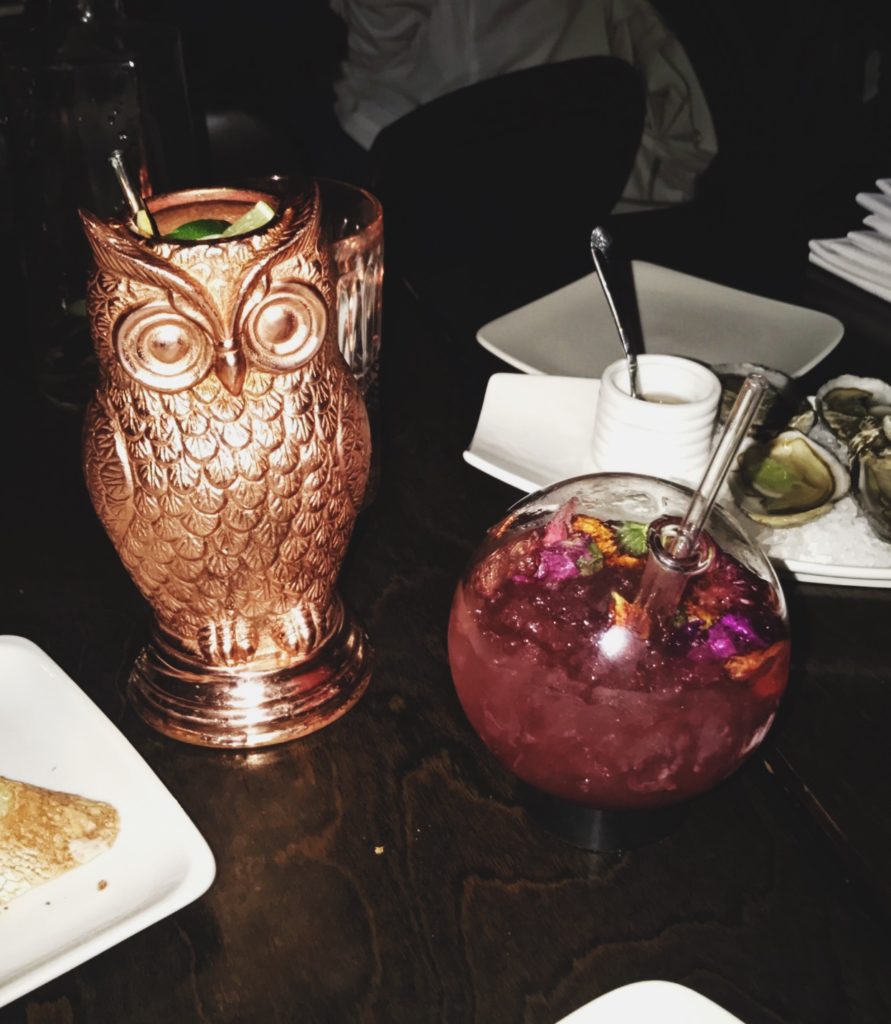 Day Two: Unlike Friday, Saturday was cloudy, cold, and rainy. This was our day to explore Pike Place Market and some other spots in the area! Pike Place Market is a total must see. So much good food! And tons of seafood. It's a fun experience. We basically walked around, tried different foods and enjoyed the light entertainment. Also – the worlds first Starbucks is here! The line to get in was way to long though ugh. Right below Pike Place Market is the Seattle Bubble Gum Alley. Groooossssss. But cool at the same time. So many people were taking photos there and once we finished our share of photos we left our mark on the wall as well! We spent the rest of our day walking around the city and Pier 57, we also got some donuts from Top Pot Donuts, yumm.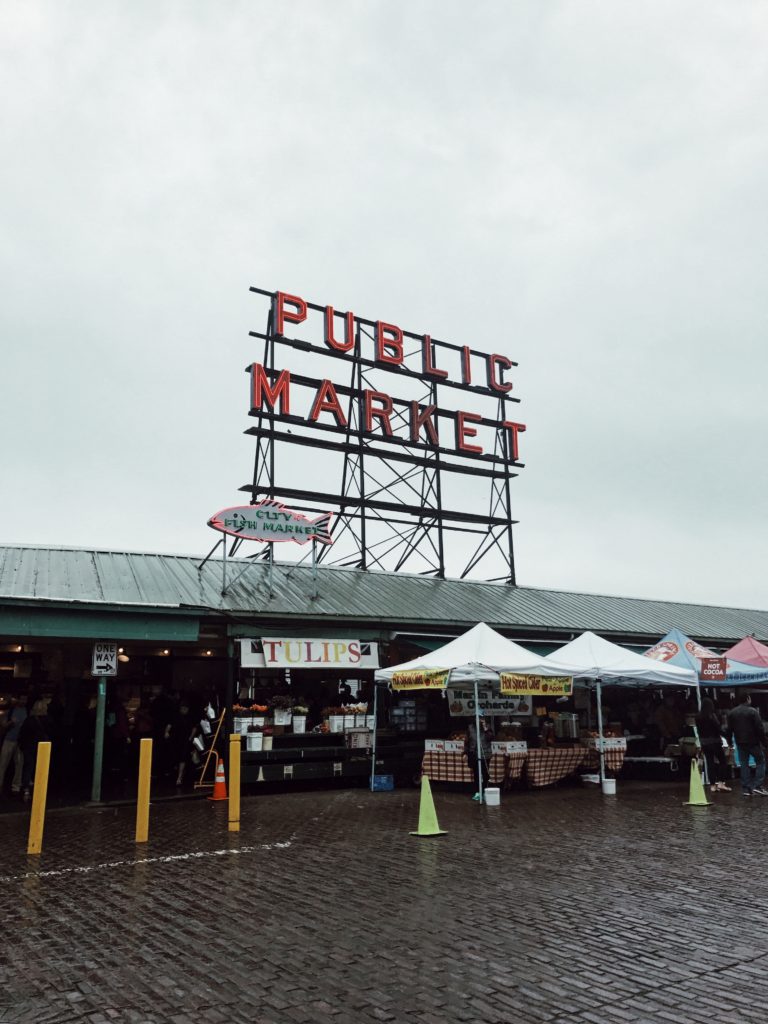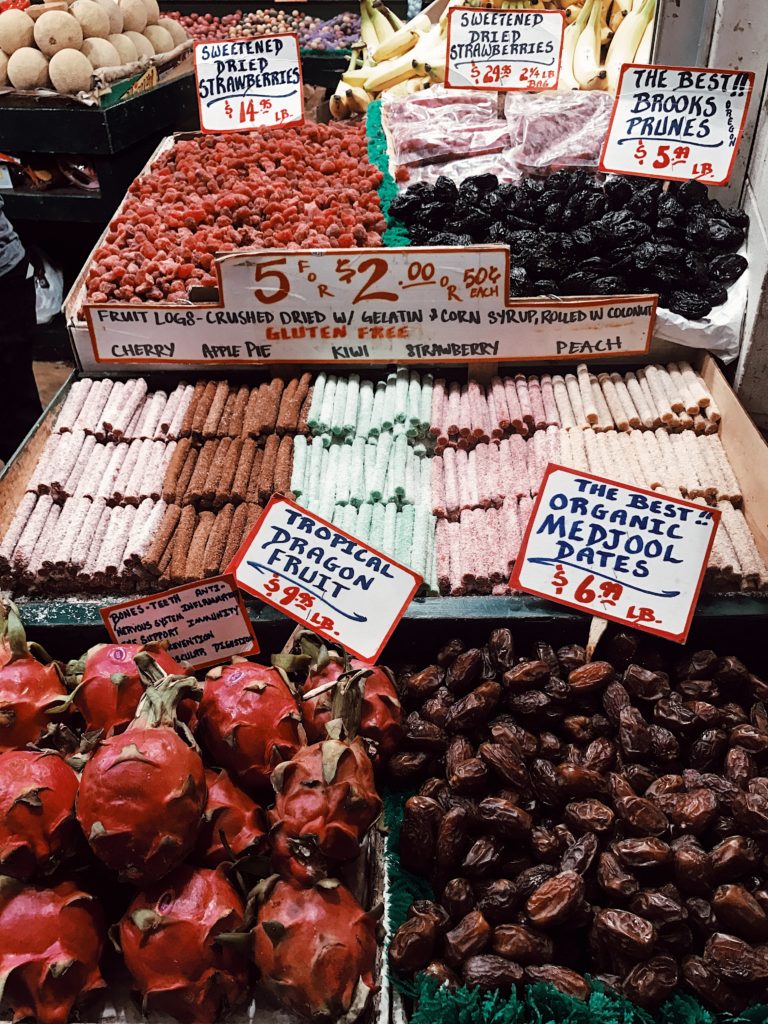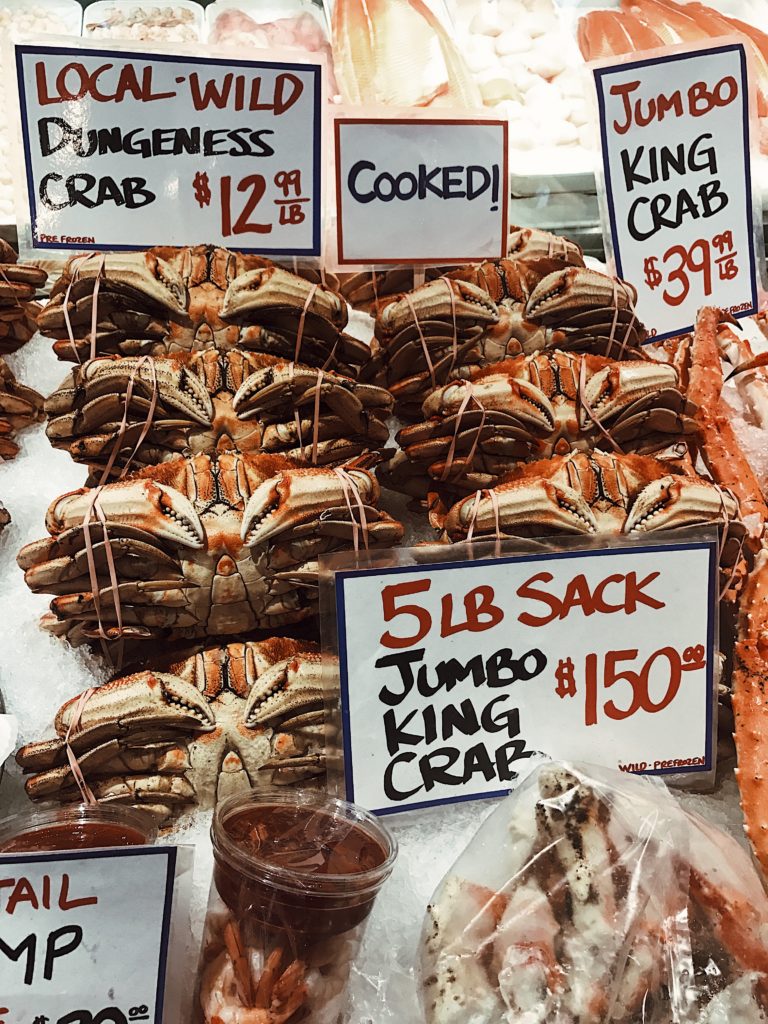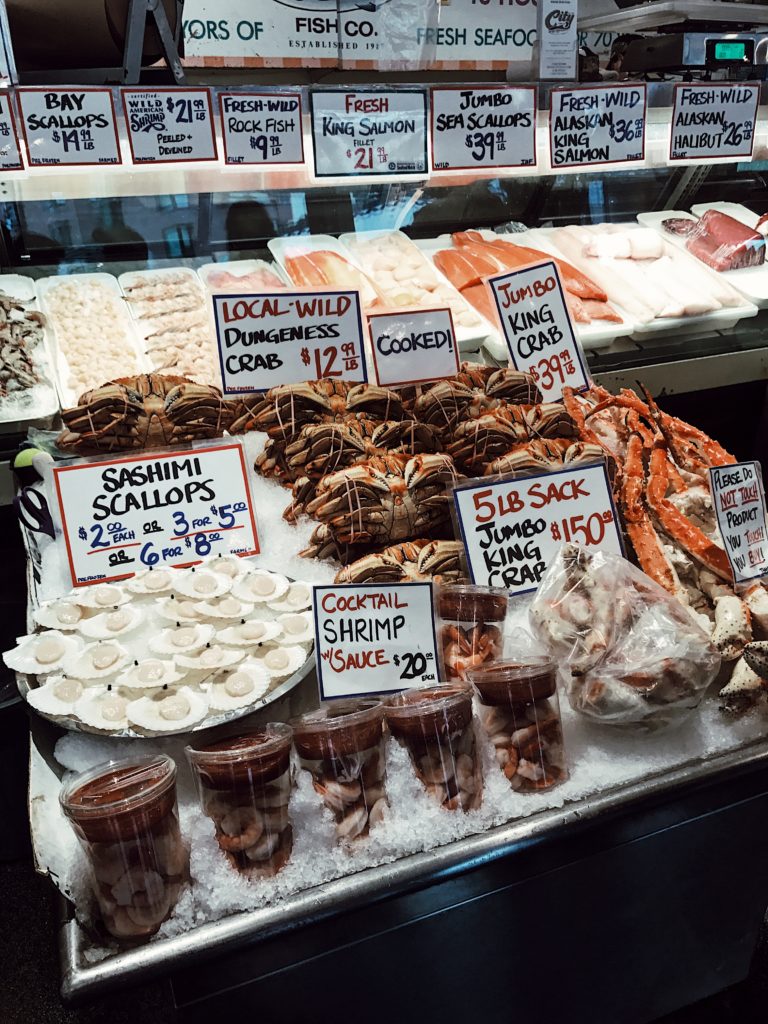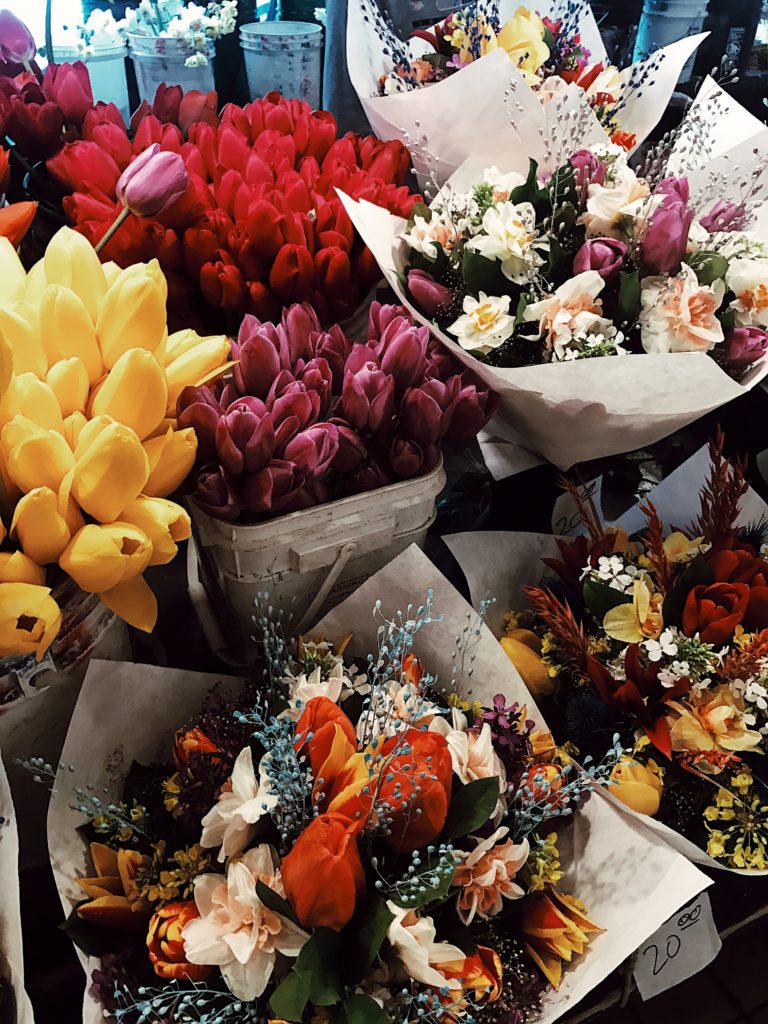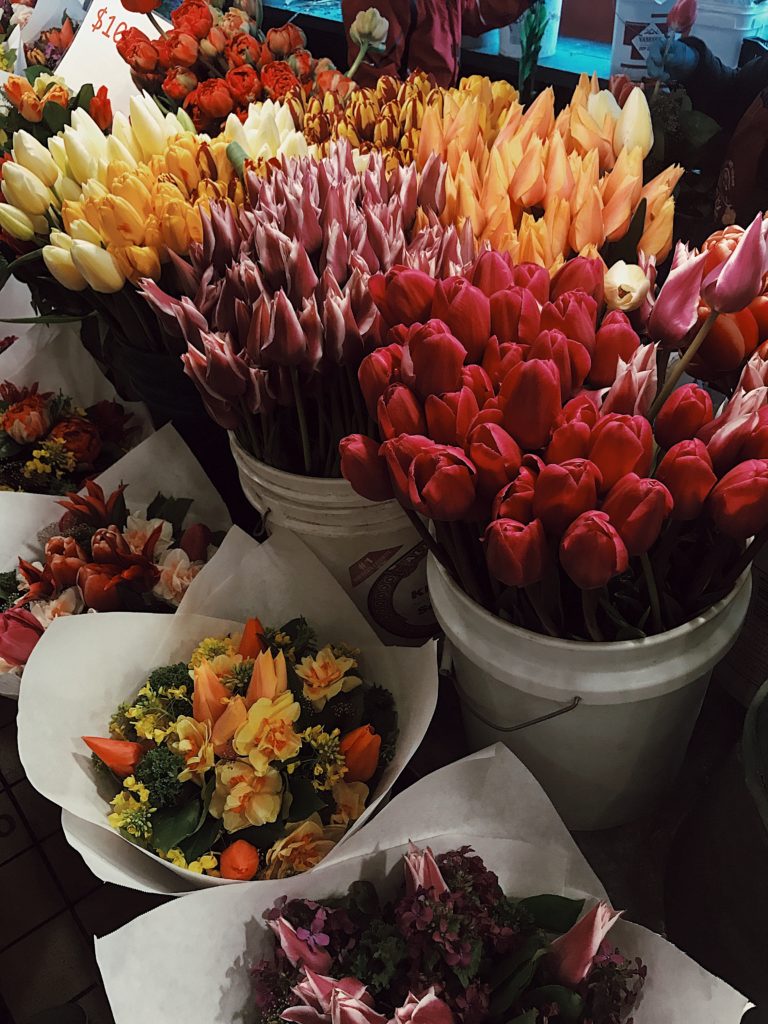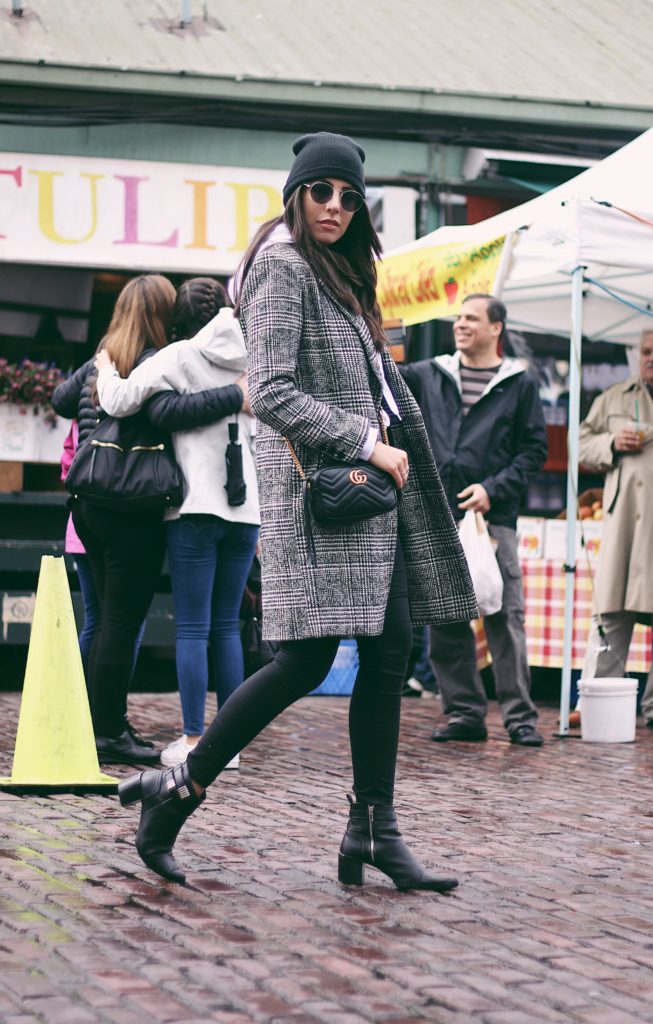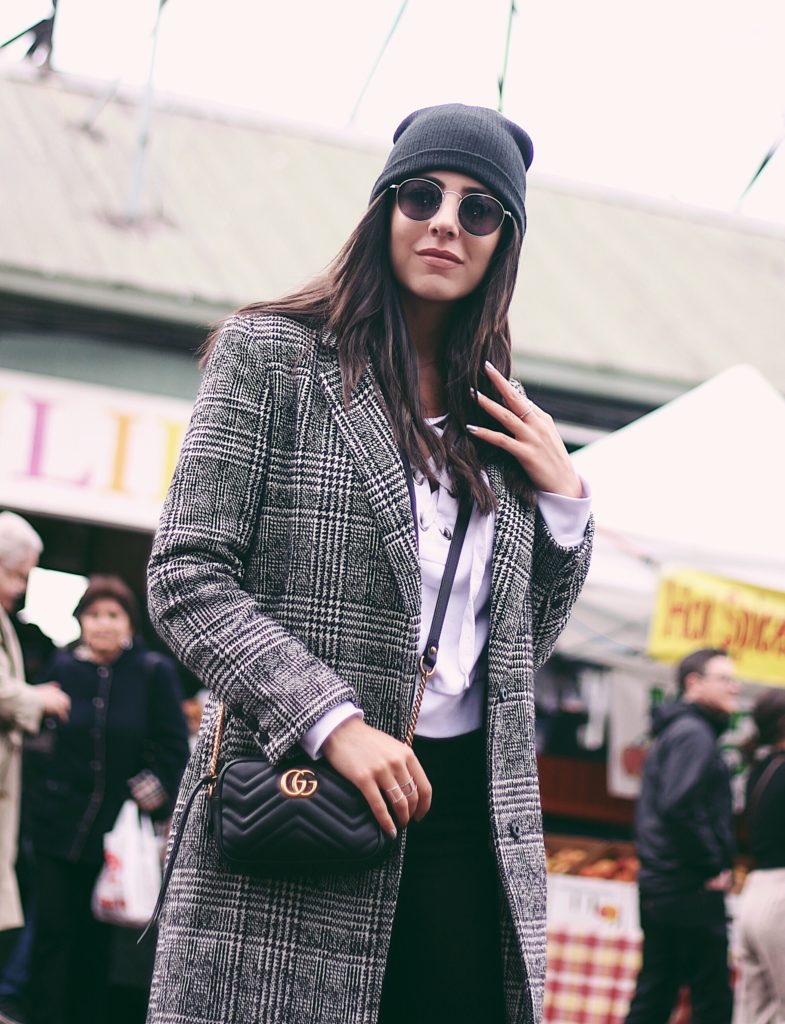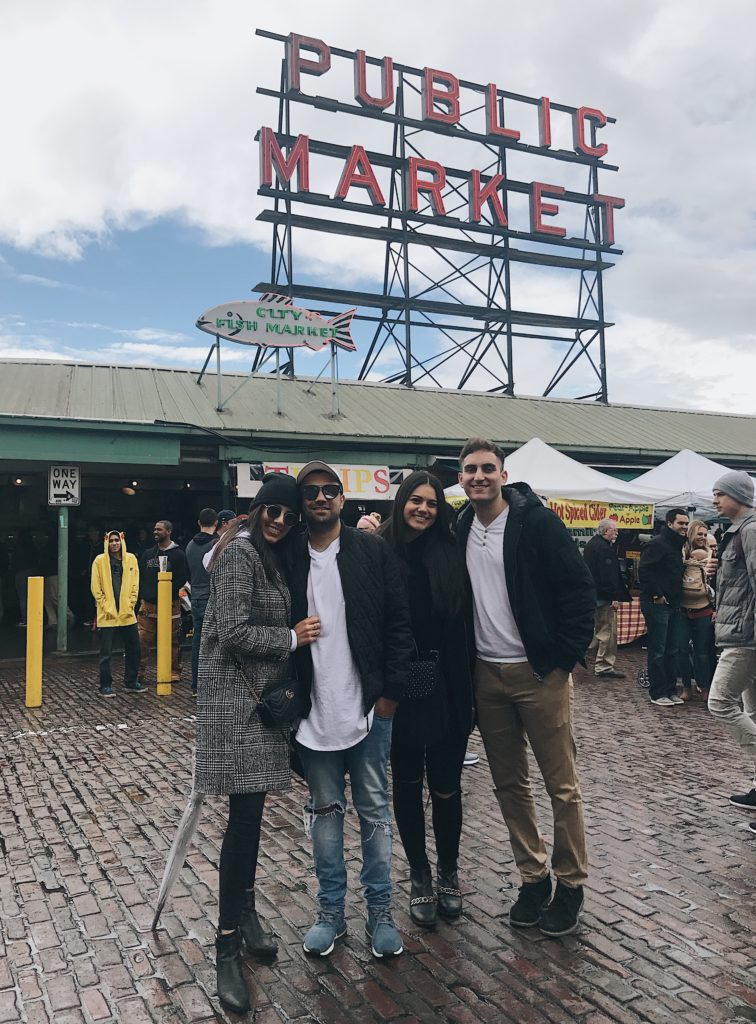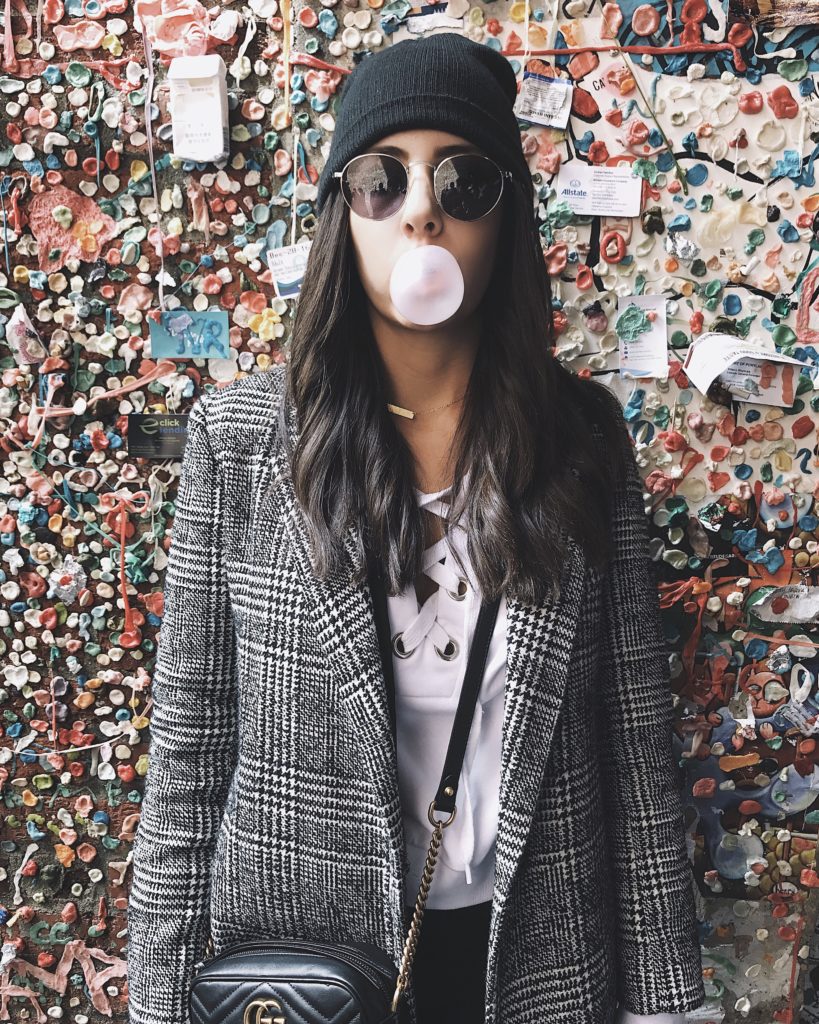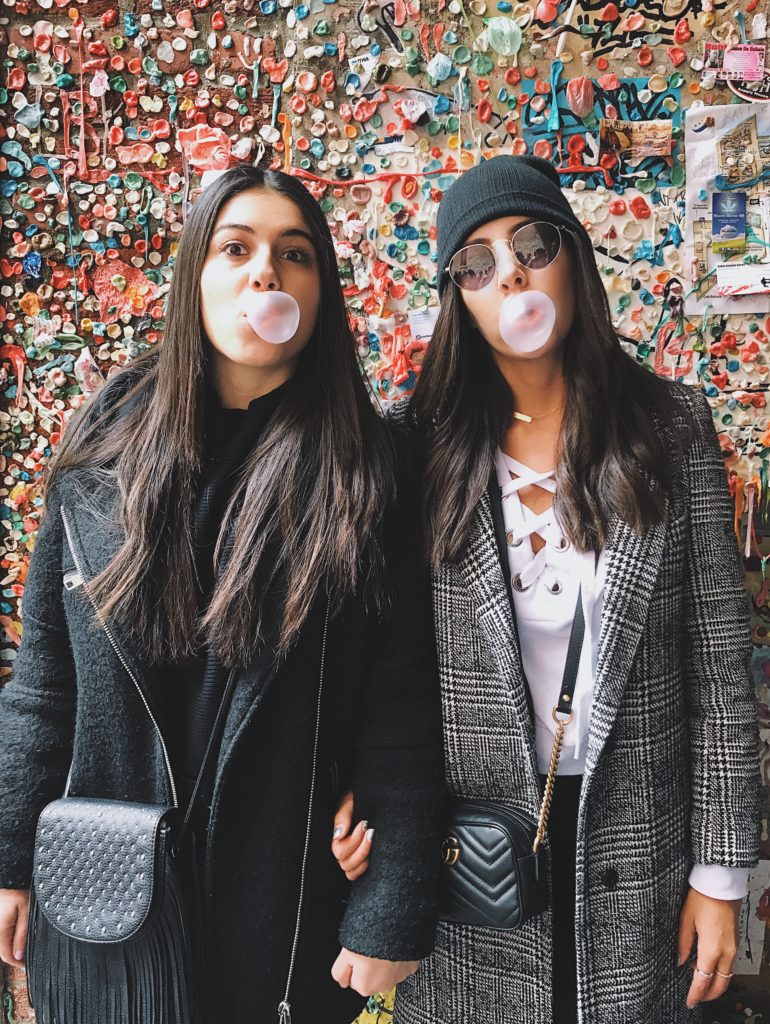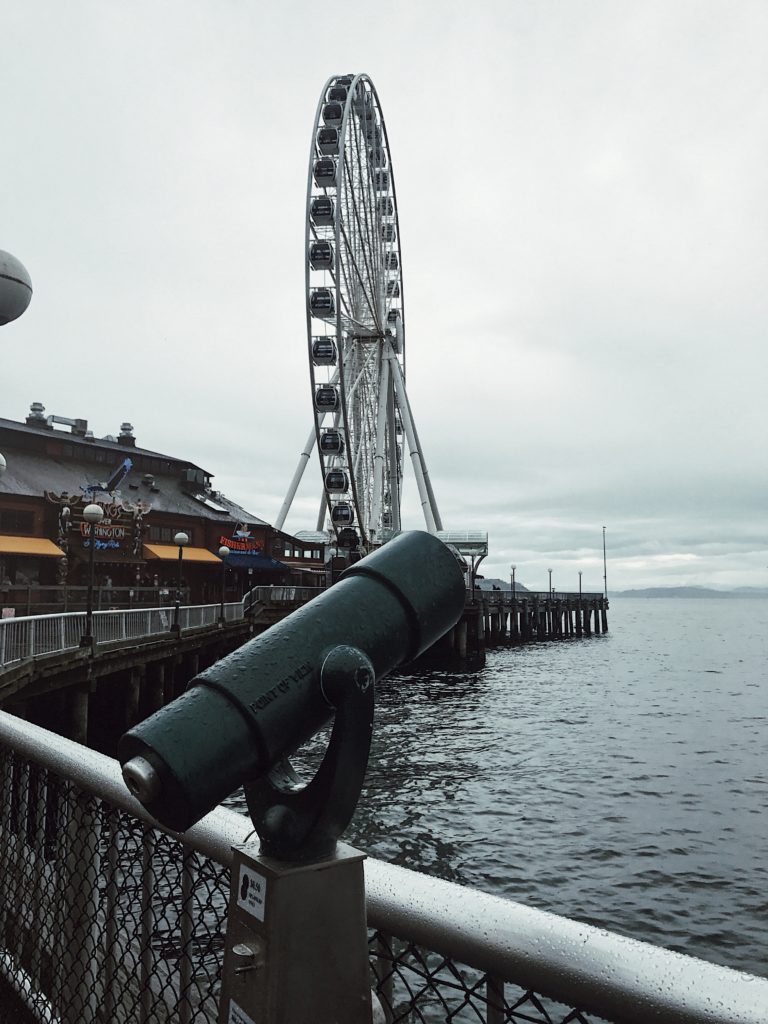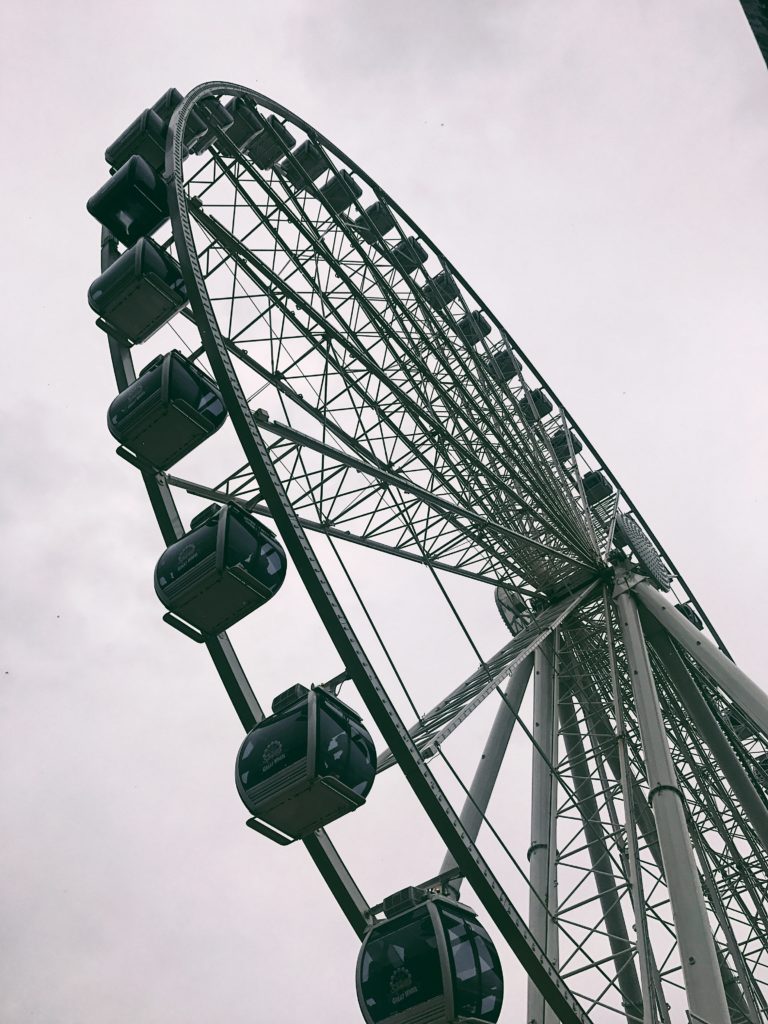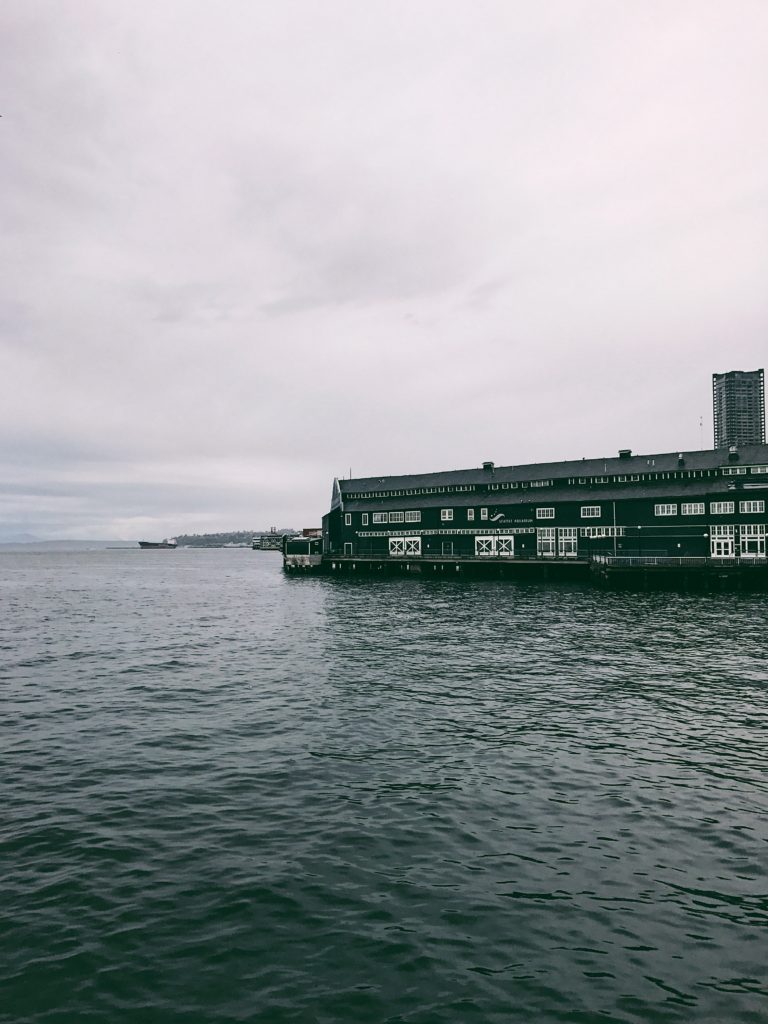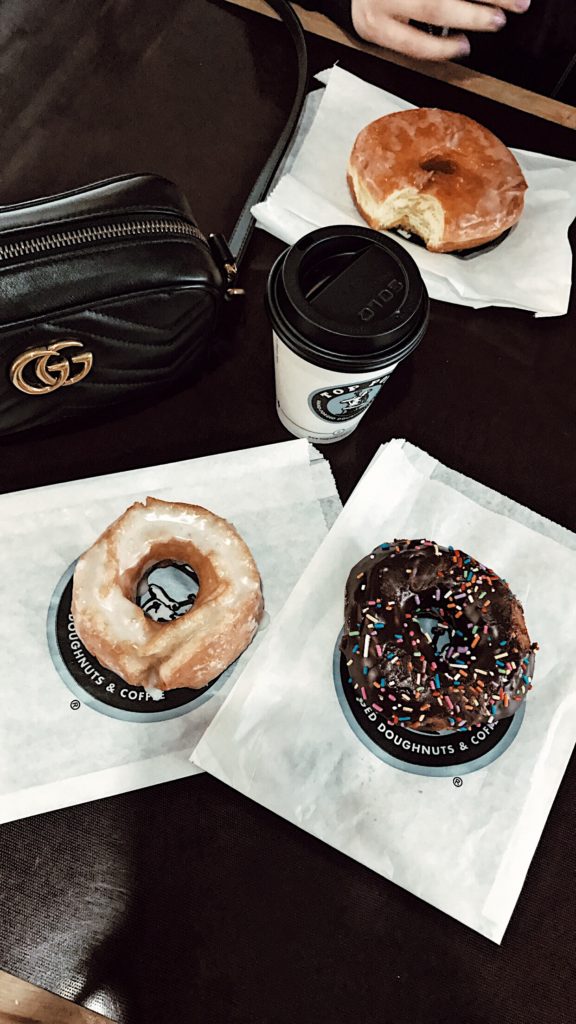 Later in the evening we headed to dinner at Wild Ginger, a delicious Asian restaurant. The Seven Flavor Beef is a must! We ended the night at Knee High Stocking Co. which was another really hip bar. You're going to need a reservation here as well. It is pretty much a random building with no sign or anything.. you ring a doorbell and they let you in. Super intimate but we enjoyed it! If you follow me on Snapchat or Insta stories, you saw all the fun!
Day Three: This was our last day in the city, as we were flying out later that night. We basically kept it mellow. It was another rainy and cold day. We started off the morning with brunch at Portage Bay Cafe. This place was a total hot spot. Really good food and an amazing pancake bar. Afterwards we headed to the Space Needle. I definitely recommend doing this if you never have. It's one of those things you have to do in Seattle! For 22 bucks you get a fun elevator ride to the top. Once you're there you can eat and have some drinks, while enjoying the beautiful view. The view was unreal from the top! So beautiful and you get to see the entire city. Be sure to snap some photos! You can also do brunch, lunch, or dinner there. It's a really cool experience!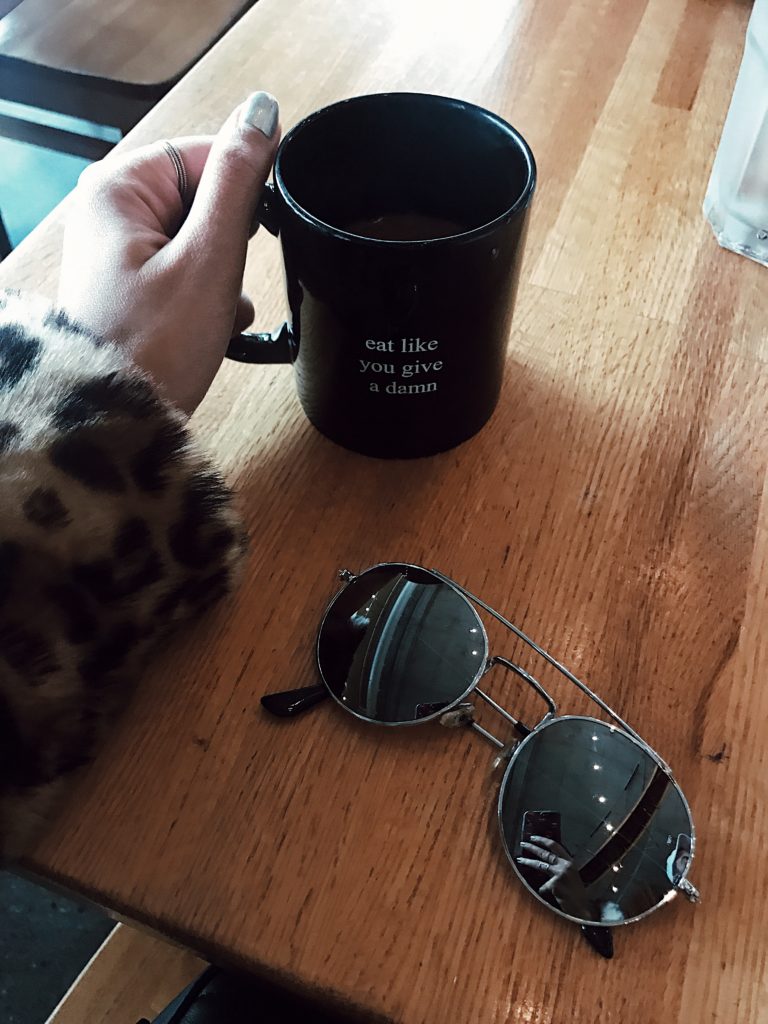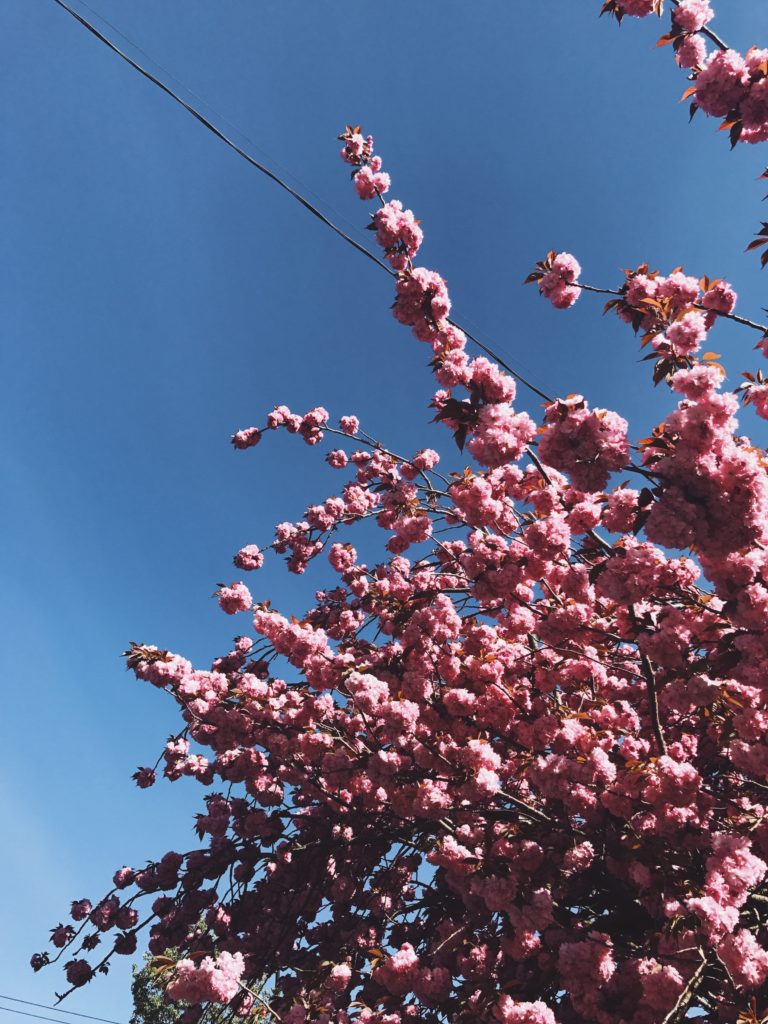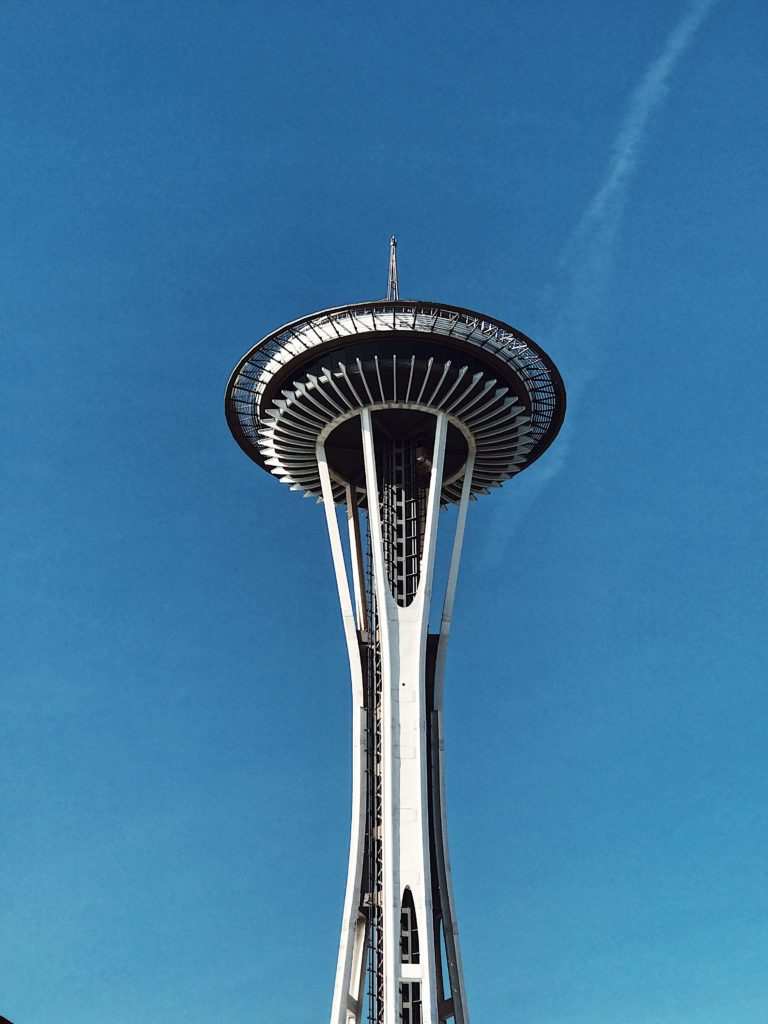 Jacket: Suburban Riot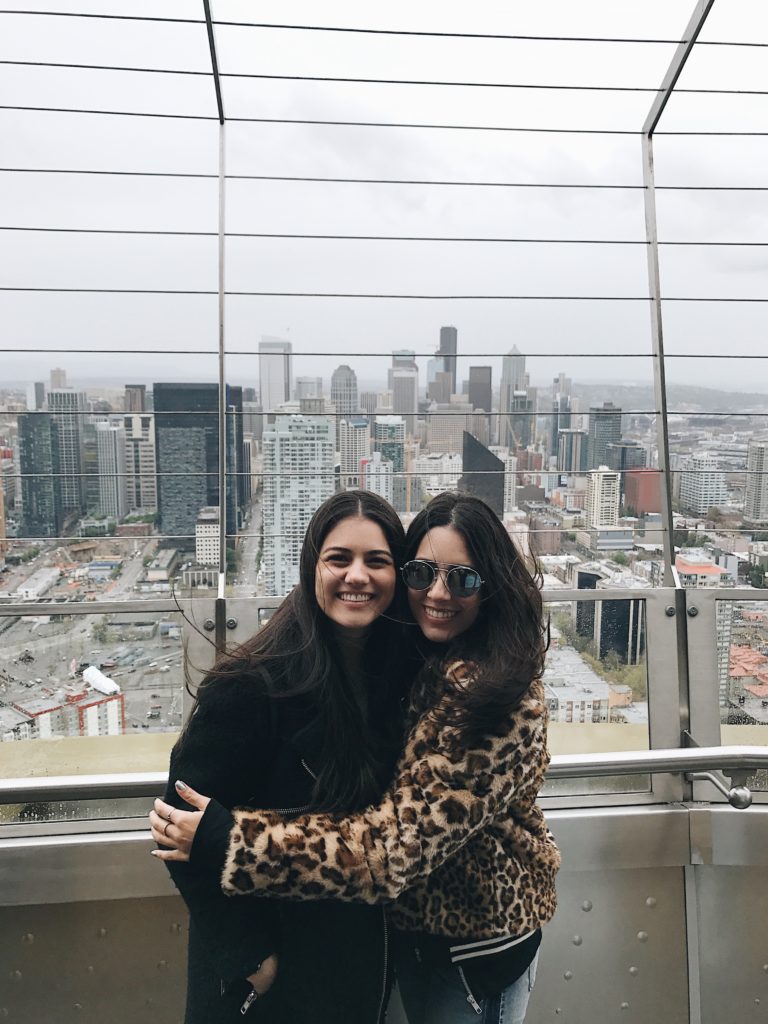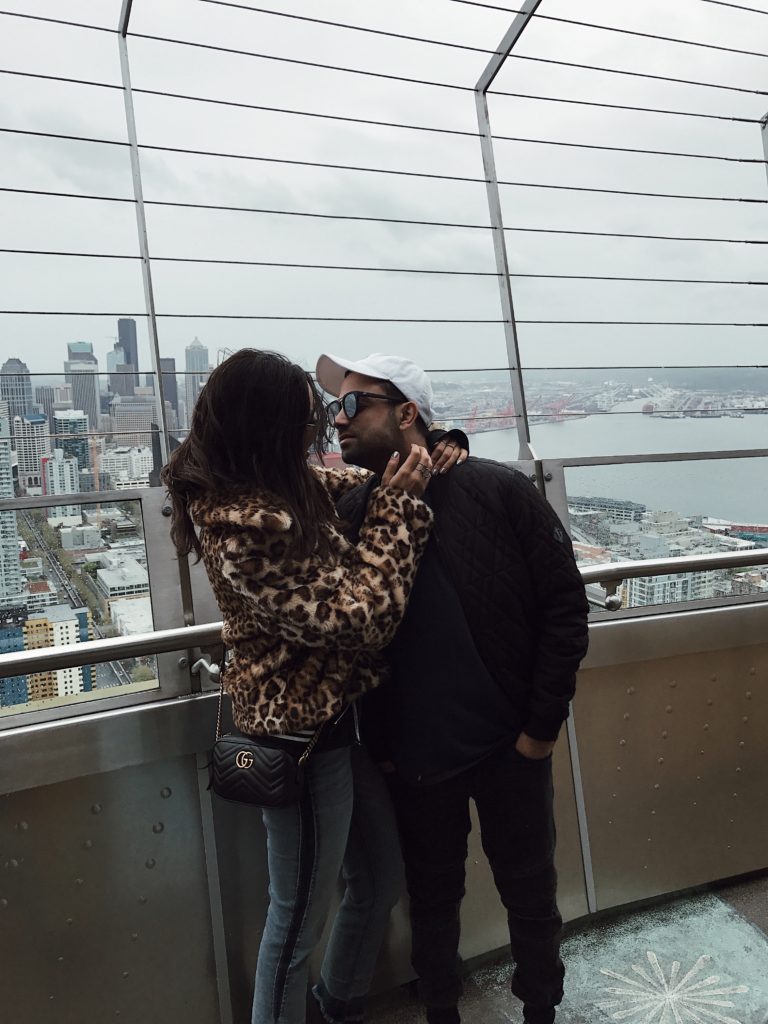 Overall Seattle was a lot of fun and we had such a great time. Some tips to take away from this trip:
You don't need any more than 3-4 days there in the city. I would totally recommend making it a week long trip and driving up to Vancouver or Portland if you have the time. I wish we had enough time to do that.
Unless you're going in the summer, pack warm coats and an umbrella. It will more than likely rain. Even in the summer it might so always be prepared!
Must sees: Snoqualmie Falls, Pike Place Market, Bubble Gum Wall, Pier 57, Space Needle. Kerry Park is a great spot for a beautiful view of the city!
Seattle is the home to the worlds first Starbucks and Nordstrom, check them out if you have time!
Have any of you been to Seattle? Would love to hear about your experience and if I missed any cool spots! As always, thanks for reading! xo, Sami